February 12 afternoon temperatures have been declining for a century.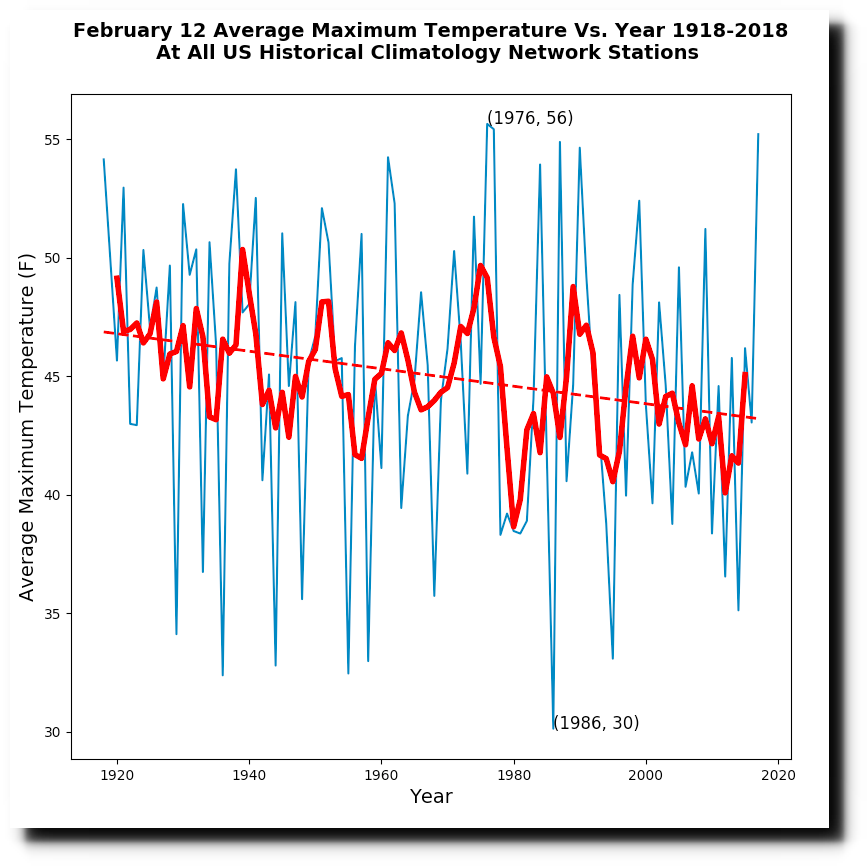 The areal coverage of February 12th warmth peaked in 1938, and was at a low in 2010.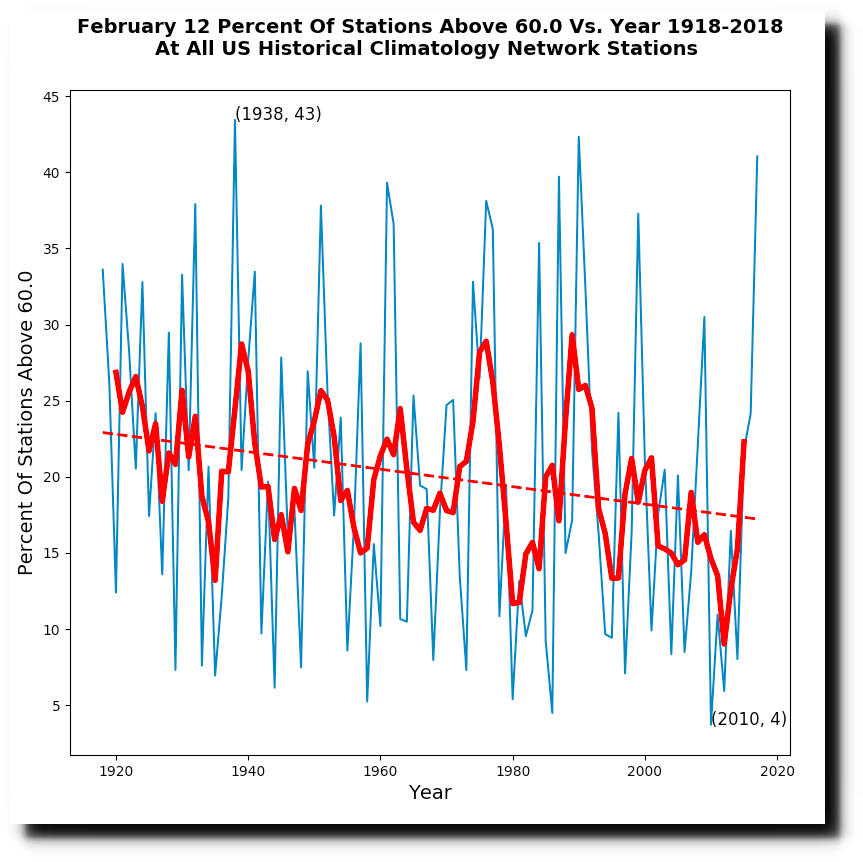 On February 12, 1938 Texas was 86F, Florida was 83F, Georgia was 81F, Louisiana Mississippi and Oklahoma were 80F, Alabama and Arizona were 79F, Arkansas Illinois and Indiana were 78F, Kansas New Mexico and South Carolina were 77F, Colorado and Tennessee were 76F, Kentucky and Nebraska were 74F, and Missouri was 73F. If we experienced temperatures that warm now, experts would be 97% certain it was due to elevated atmospheric CO2 levels.