This is the 6th green at the Riviera Maya golf course. Yesterday the pin was placed 25 feet from the cenote.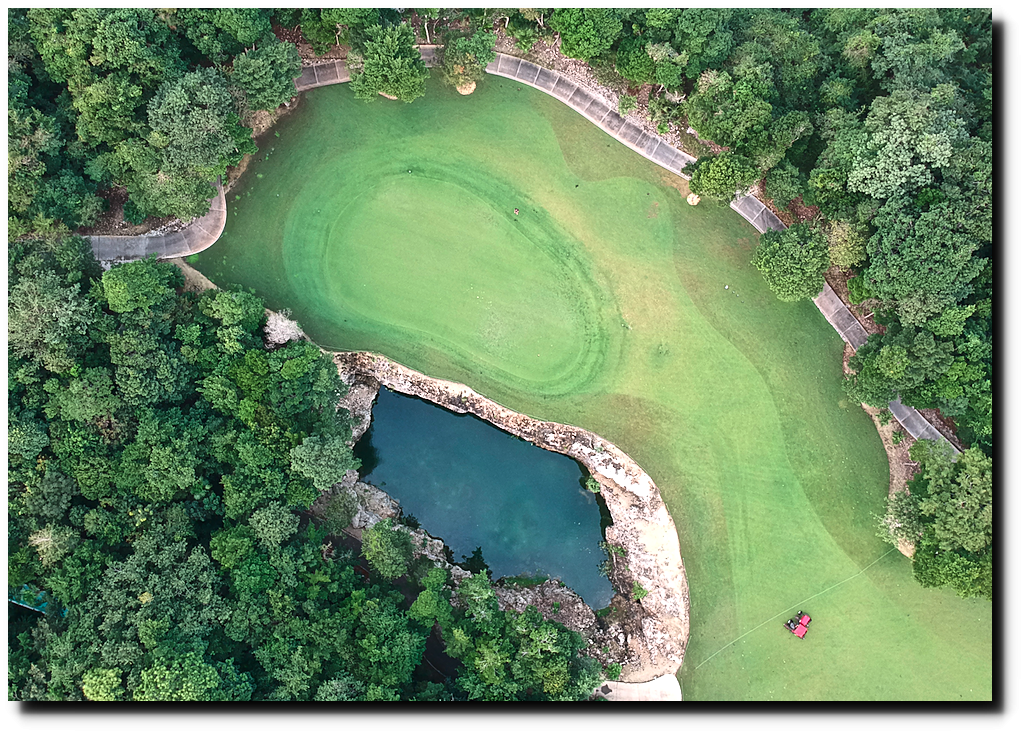 If you land to right of the green, as many people would choose to do, this is your approach.
I'm playing this afternoon.  First time actually playing golf in four years, and and probably my tenth round in the last 25 years. I used to be a good golfer and have been hitting the ball pretty well at the driving range this week. I'm bringing a dozen extra balls on this Robert Trent Jones course this afternoon – the course is very unforgiving with jungle right up to the edge of the fairways.