Kenyan-born US Senate hopeful, Barrack Obama, appeared set to take over the Illinois Senate seat after his main rival, Jack Ryan, dropped out of the race on Friday night amid a furor over lurid sex club allegations.
From Kenya's leading newspaper.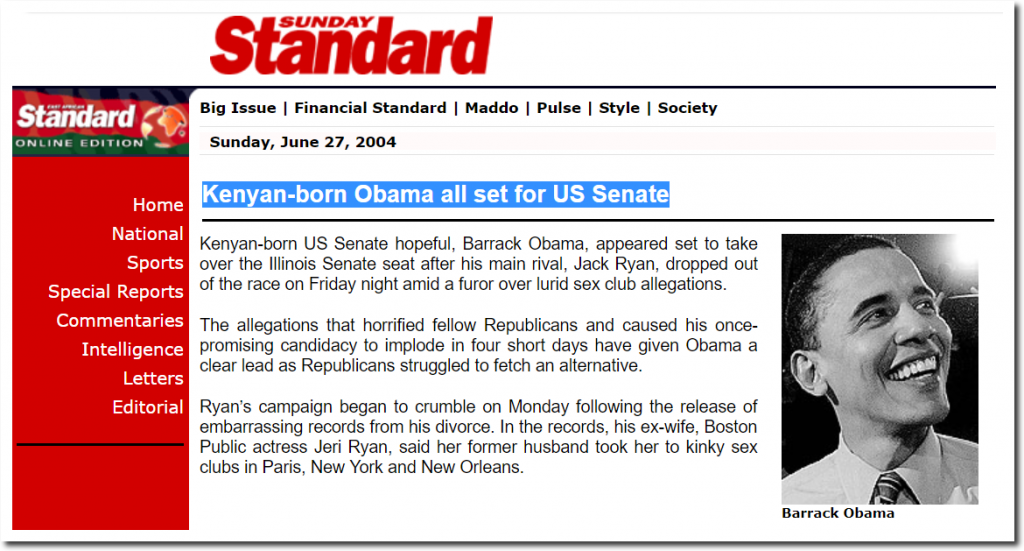 Kenyan-born Obama all set for US Senate
From Nigeria's leading newspaper.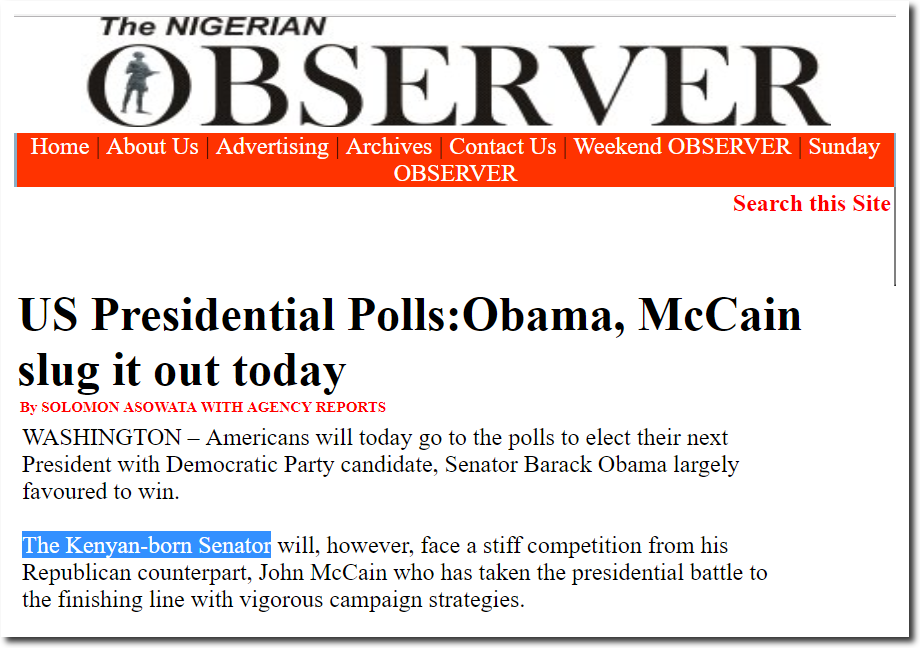 Nigerian Observer Online Edition
And then things got even worse ….