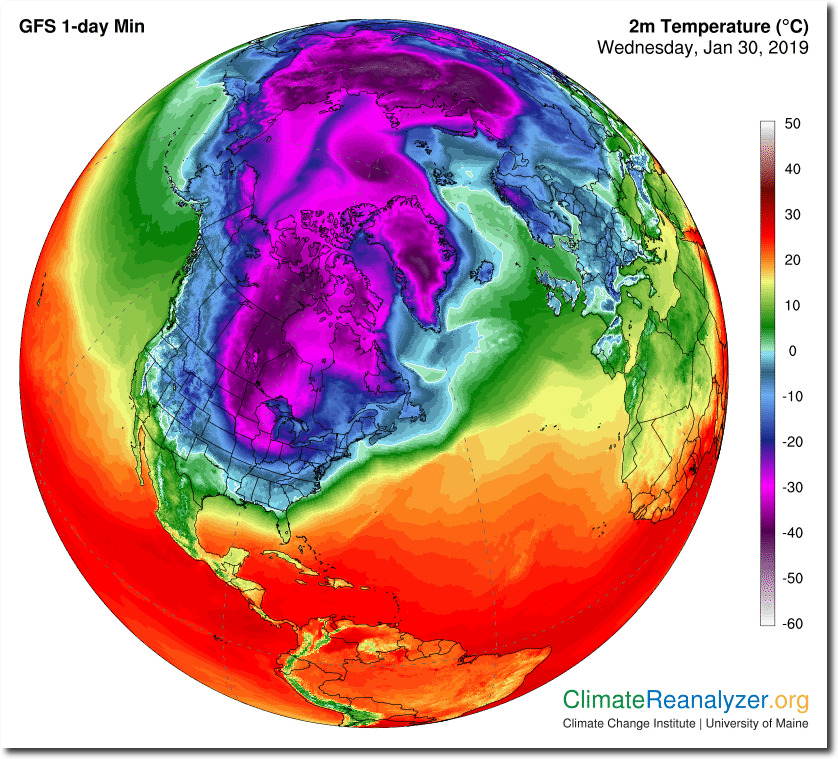 As I have been predicting, today was the coldest afternoon on record at Aurora, Illinois. The maximum temperature today was -15F, beating their previous coldest day by three degrees.  Aurora has had forty-four days since 1895 which never made it to 0F, with the previous record of -11F set on Christmas Eve, 1983. Note that the five coldest days have occurred in the past fifty years.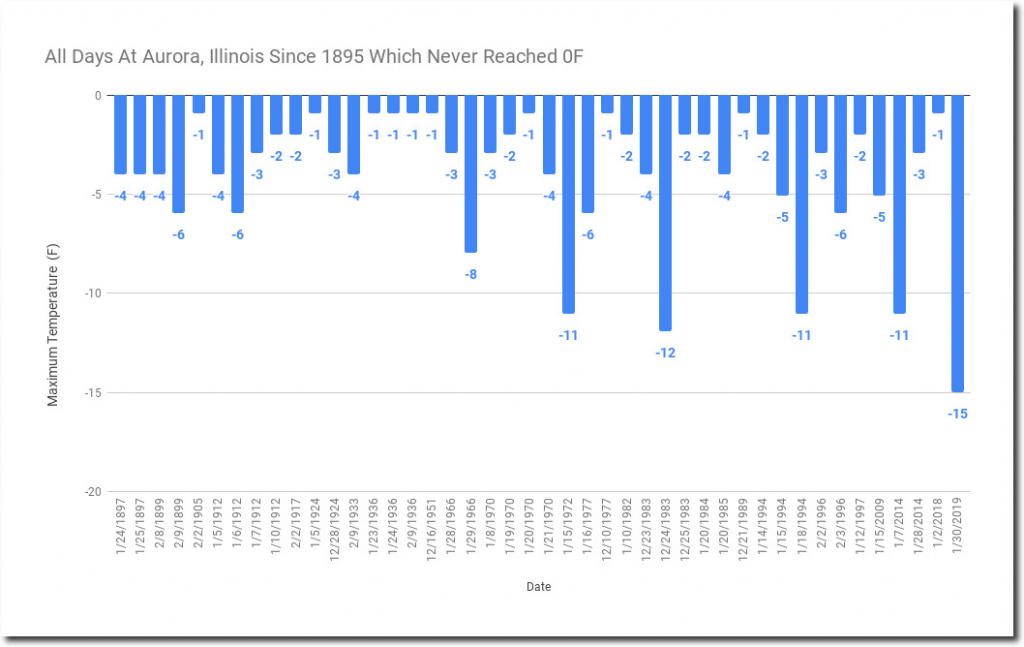 Today beat the previous January 30th record by fifteen degrees, which had been set in 1951.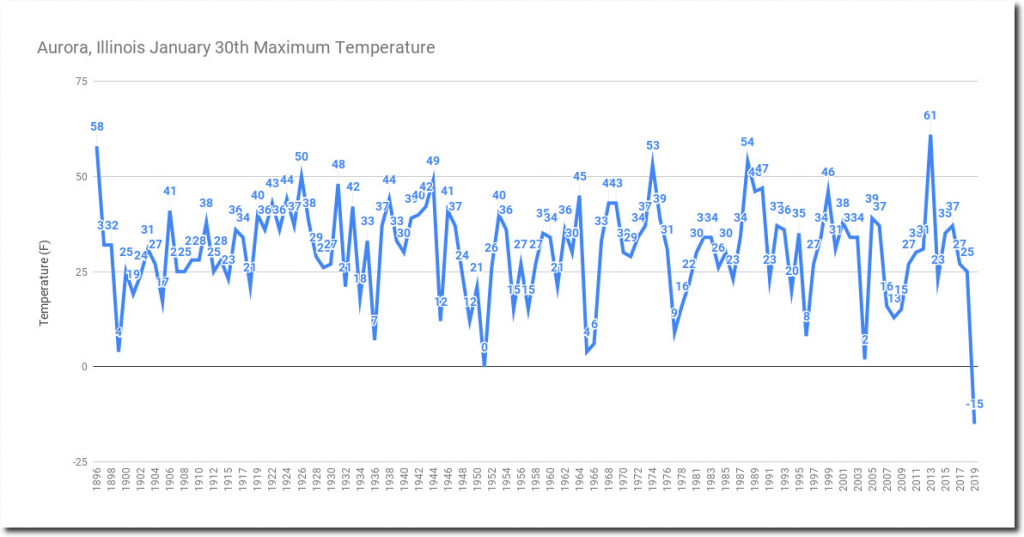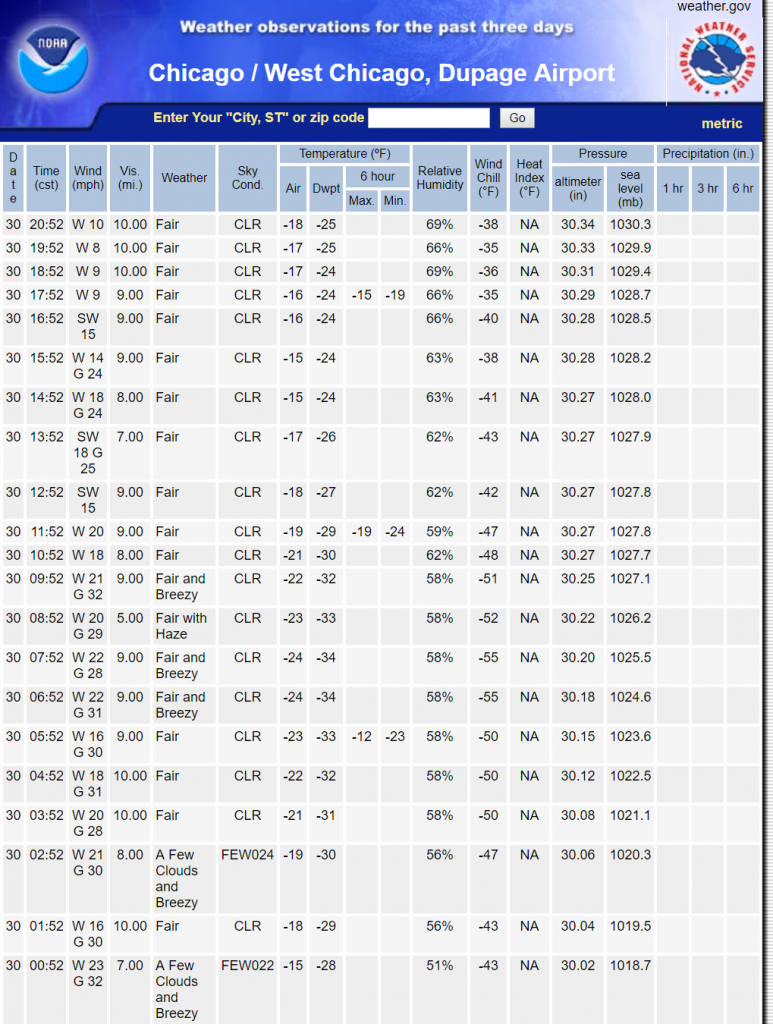 National Weather Service : Observed Weather for past 3 Days : Chicago / West Chicago, Dupage Airport
Similarly, the frequency and intensity of hot days has plummeted at Aurora since the 19th century.