Arctic sea ice volume is up 8% since 2008, with a huge expansion of the area covered by thick ice.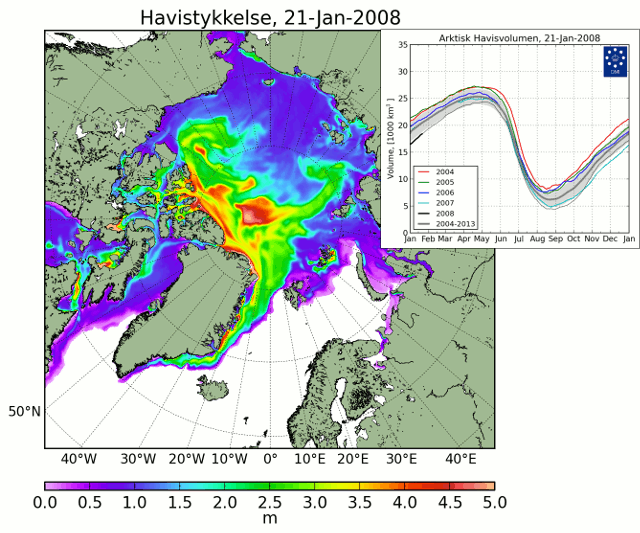 According to the official Nobel Prize winners and prophets of the Democratic Party, the Arctic was supposed to be ice-free by now.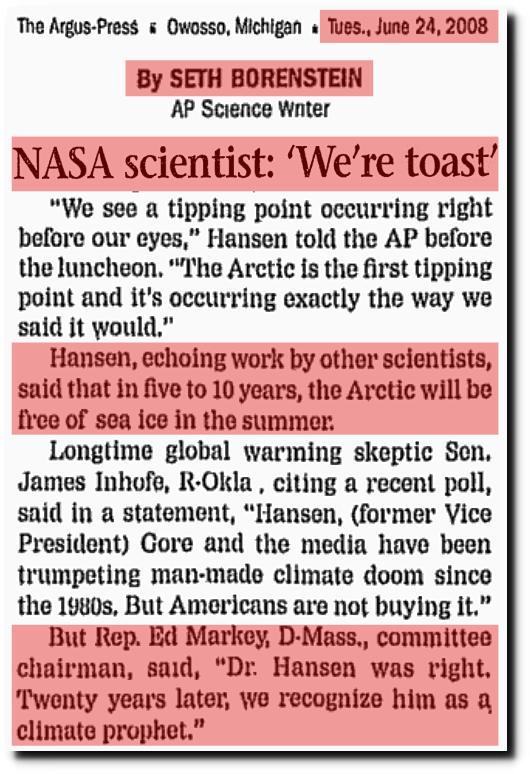 The Argus-Press – Google News Archive Search
Gore: Polar ice cap may disappear by summer 2014
In 2008, climate experts announced the demise of multi-year ice.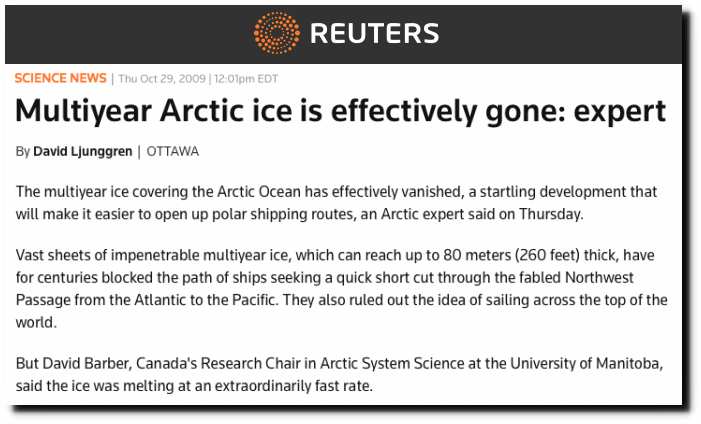 Multiyear Arctic ice is effectively gone: expert | Reuters
Now there is lots of multi-year ice.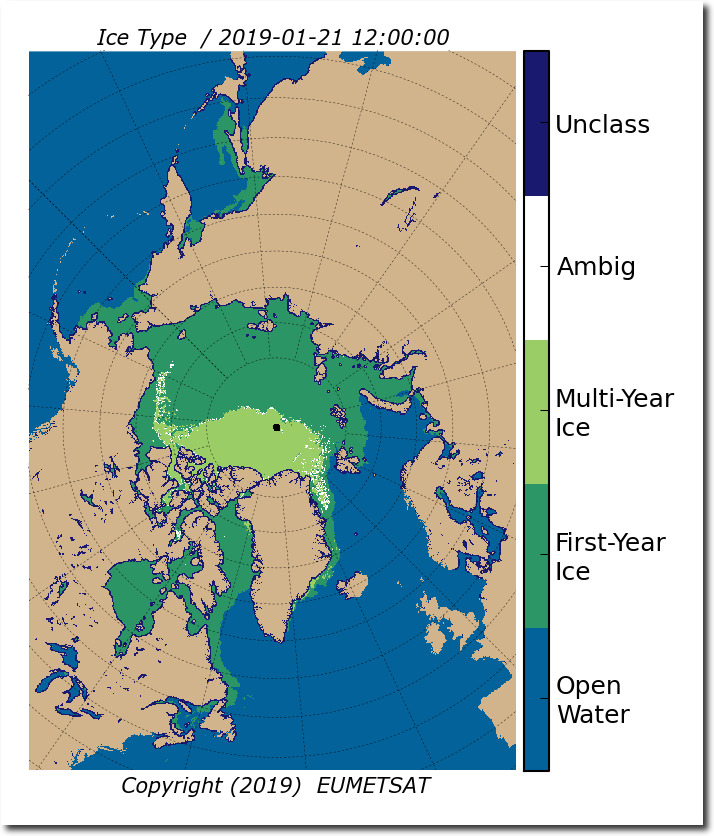 ice_type_nh_polstere-100_multi_201901211200.png (676×798)
According to the climate experts who have been wrong about everything for the past 50 years, this large increase in ice is actually a meltdown.