Arctic sea ice volume gain from January 1-23 has been second highest in the Danish Meteorological Institute record, just behind 2008.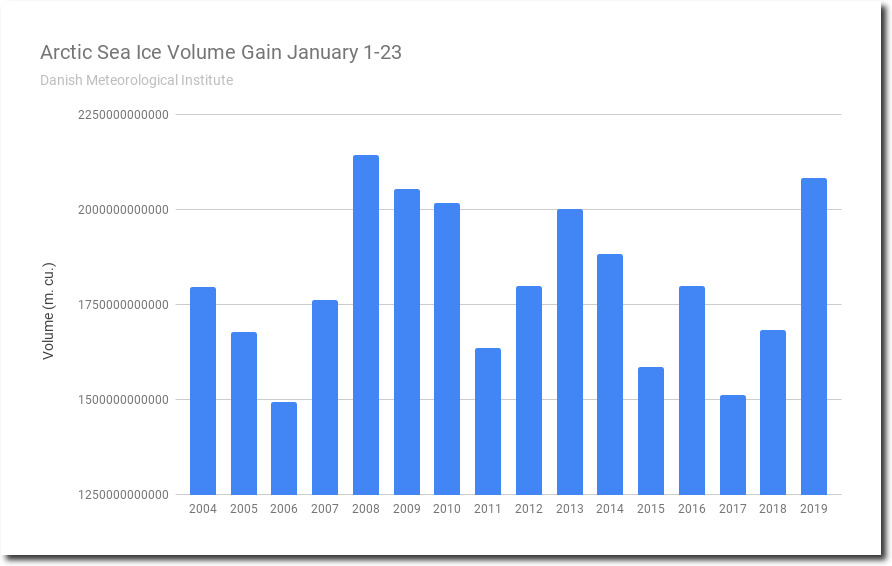 The November gain was the highest on record, by a wide margin.
The ice edge is very close to the 1981-2010 median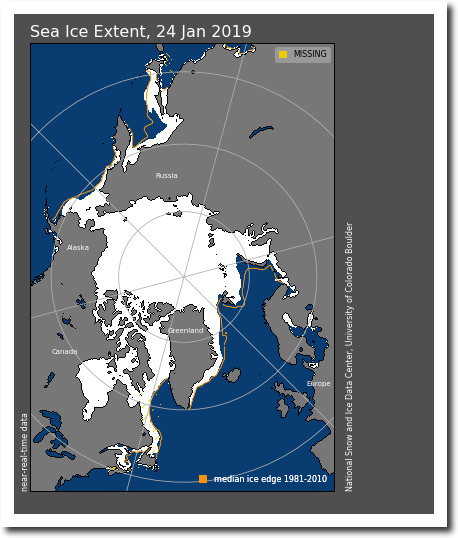 N_20190124_extn_v3.0.png (420×500)
Experts describe these record gains in ice as a catastrophic meltdown.