A semi coming down from the mountains on I-70 into Denver crashed into stopped cars and killed many people yesterday. Police say they don't know what happened.
"We do know that I-70 eastbound traffic was at a standstill or close to a standstill because of a crash way out ahead of it," he said at a news conference. "The semi was eastbound and ended up colliding with the … cars that were stopped because of the accident ahead. That's all we know or we are releasing at this point."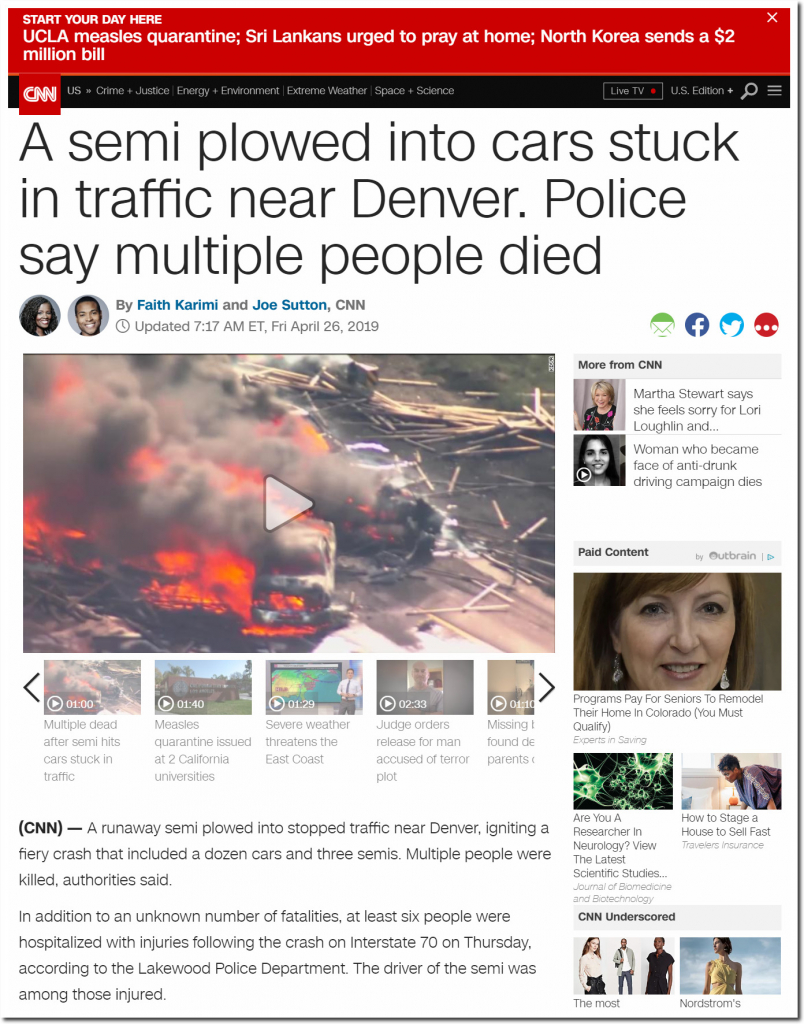 I-70 crash: Multiple people dead in a fiery wreck near Denver – CNN
Unfortunate that the police don't have access to YouTube. Otherwise they would have known that the truck was driving at a high rate of speed on the shoulder.
Somebody did something.