According to the leading expert in Congress, the world will end in the year 2030.
Natural Disasters – Our World in Data
UN experts had previously slated the end of the world in the year 2000.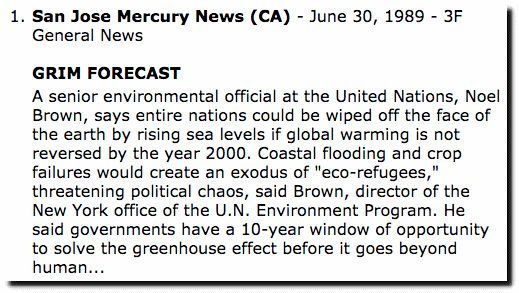 Prior to that, the most widely recognized academic expert predicted the end of the world by 1980.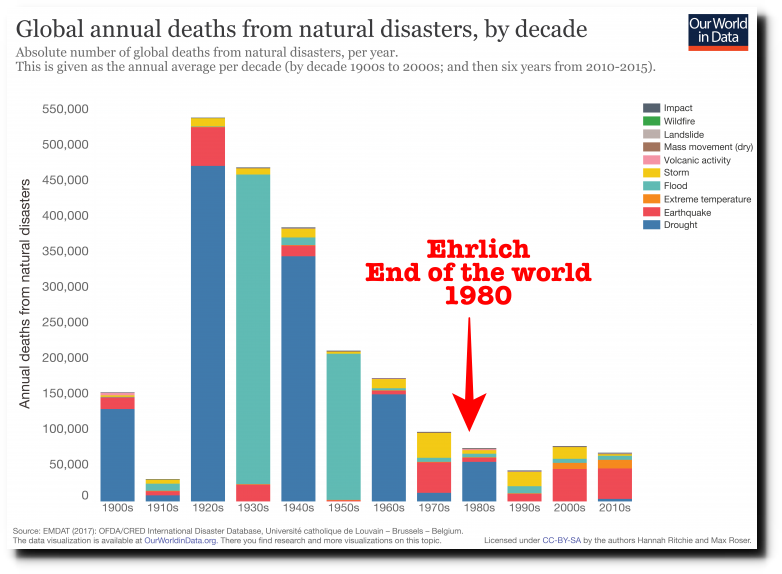 A few days after we landed on the moon 50 years ago, Stanford professor Paul Ehrlich forecast that we would disappear in a cloud of blue steam within 20 years. Ehrich is John Holdren's close associate, and Holdren was Obama's science advisor.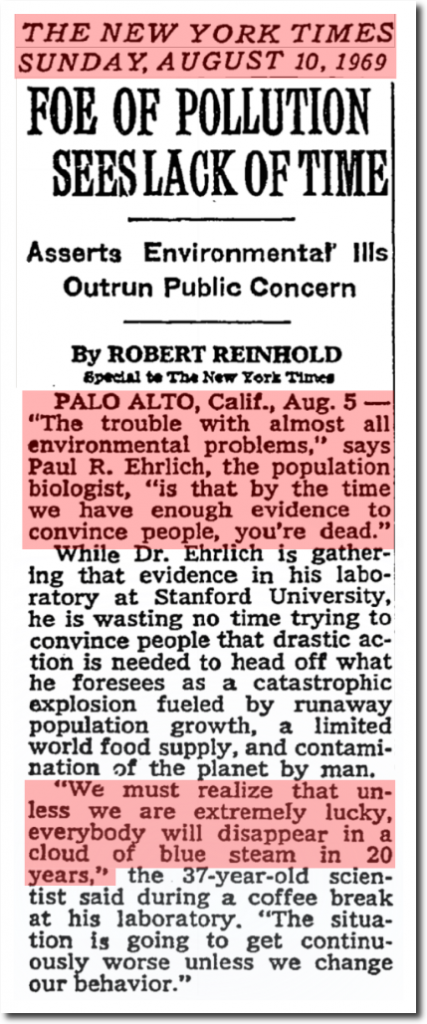 FOE OF POLLUTION SEES LACK OF TIME   The New York Times
A year later, he predicted that we would run out of food and water within a decade.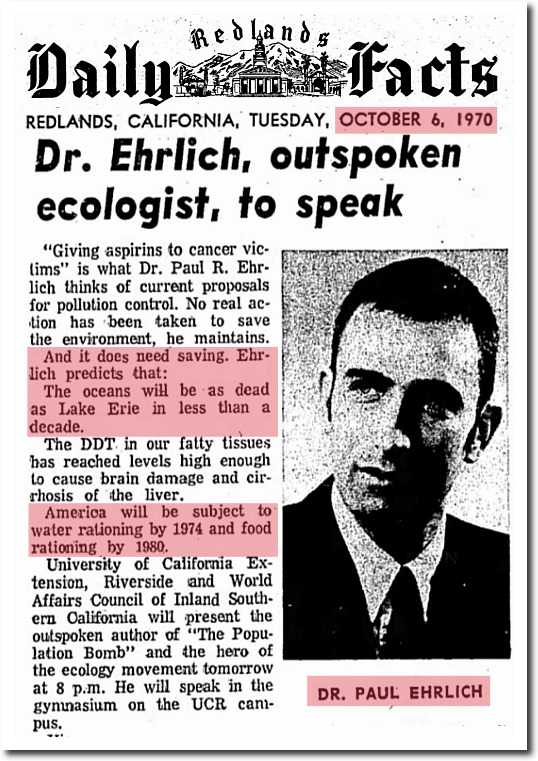 6 Oct 1970, Page 3 – Redlands Daily Facts at Newspapers.com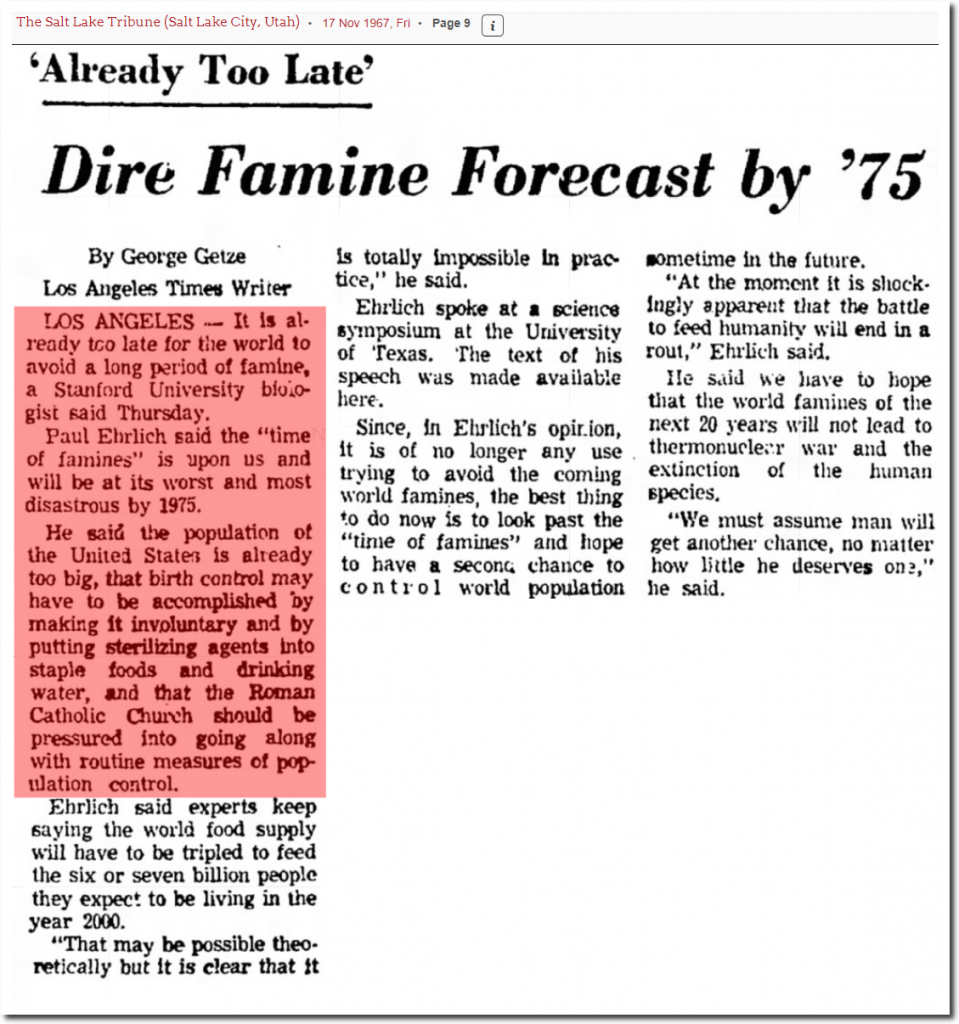 17 Nov 1967, Page 9 – The Salt Lake Tribune at Newspapers.com