The Pentagon says the world could end in 20 years because of global warming.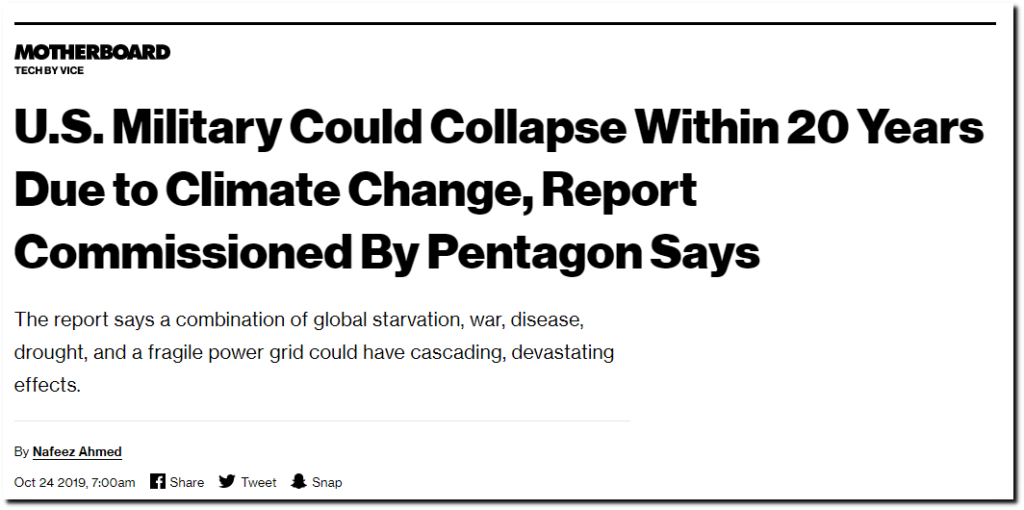 U.S. Military Could Collapse Within 20 Years Due to Climate Change, Report Commissioned By Pentagon Says – VICE
This is good news, because in 2004 they said the world would end in 2020.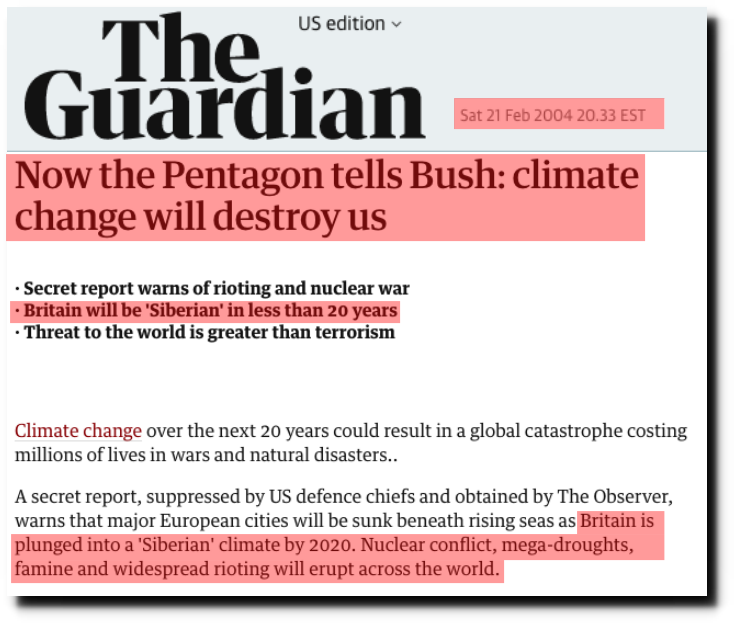 Pentagon tells Bush: climate change will destroy us | Environment | The Guardian
And the new date is 65 years after the CIA said global cooling was going to kill us.