NBC's morning weatherman in Washington DC says "radical heat" in the east and "record snow" in the west , is caused by "changing climate."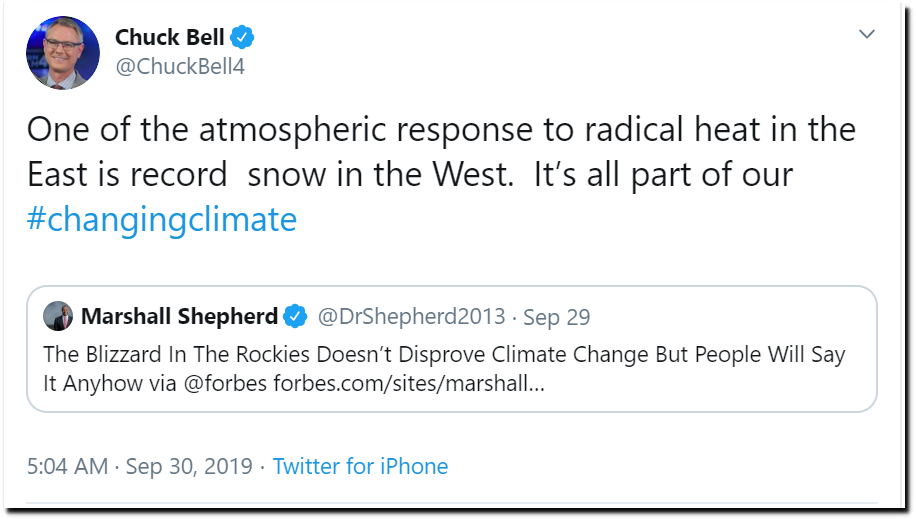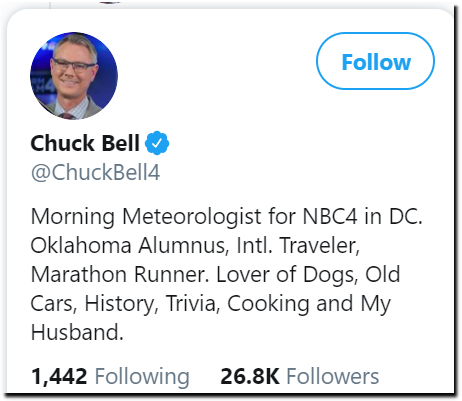 (12) Chuck Bell on Twitter:  #changingclimate
Had Chuck Bell done any actual research, he would have known that it was 105 degrees in Massachusetts on September 22, 1895 – while there was heavy snow in the west. In other words, the climate hasn't changed.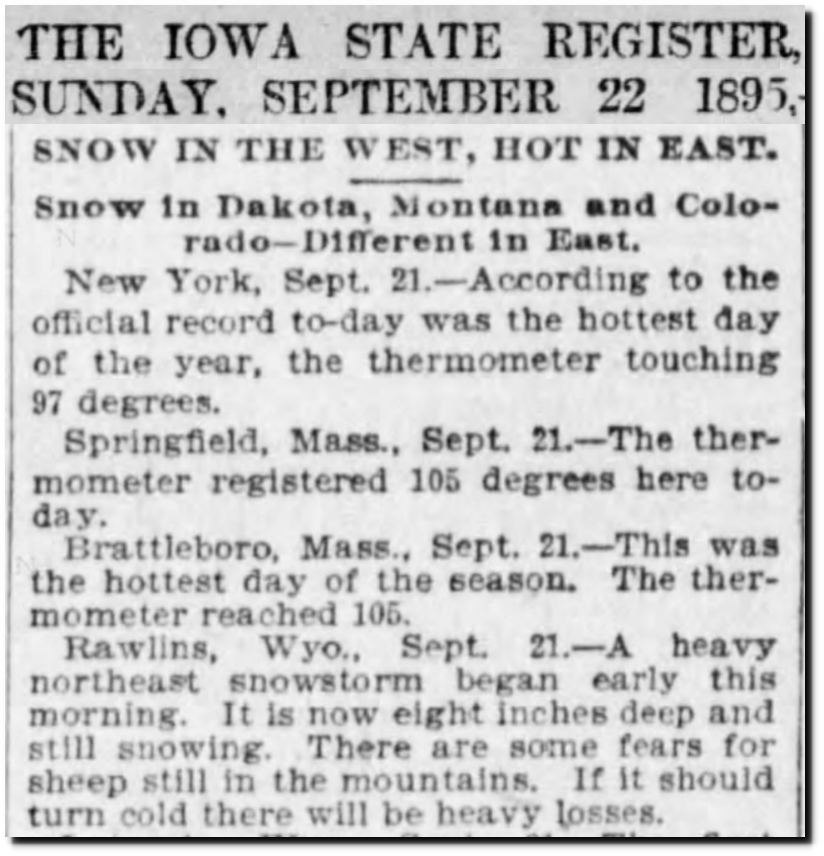 22 Sep 1895, Page 3 – The Des Moines Register at Newspapers.com
The east was much hotter in 1895 than this year.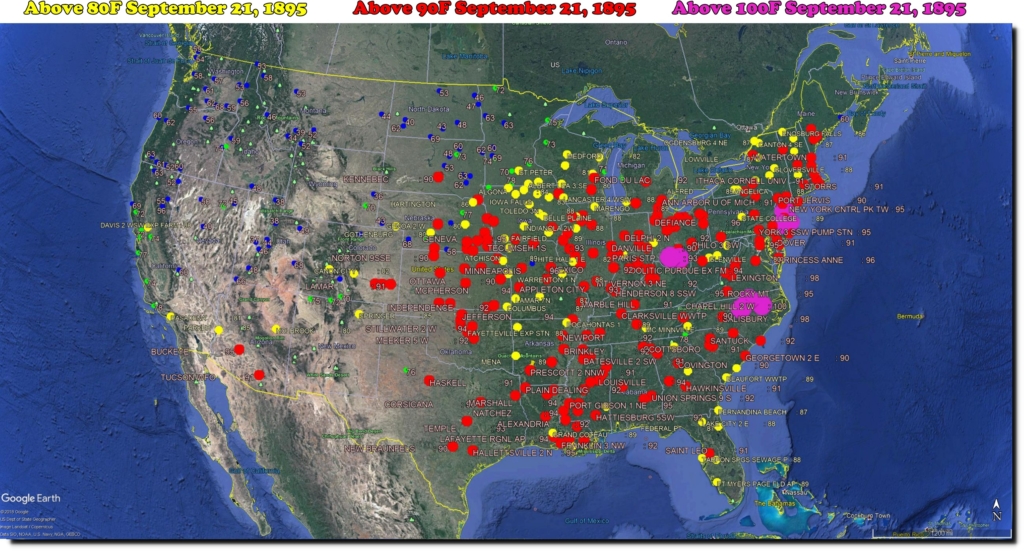 Similar story in 1951.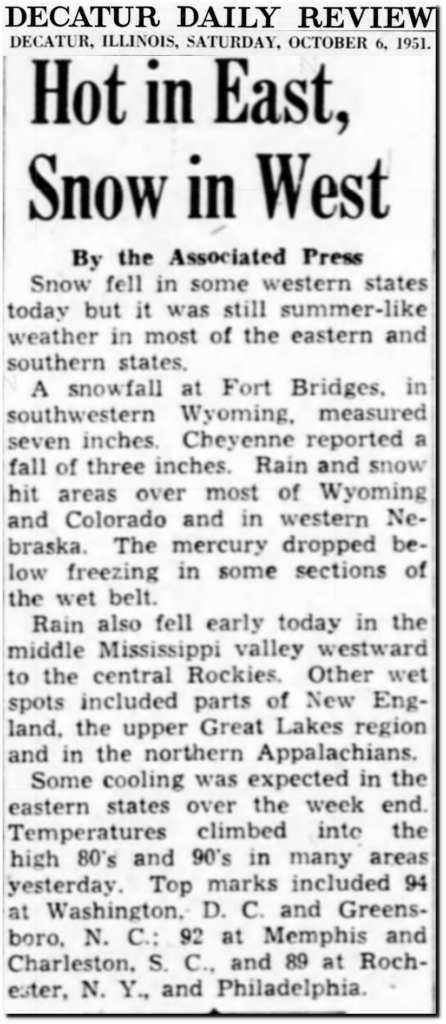 06 Oct 1951, Page 1 – The Decatur Daily Review at Newspapers.com
Similar story in 1883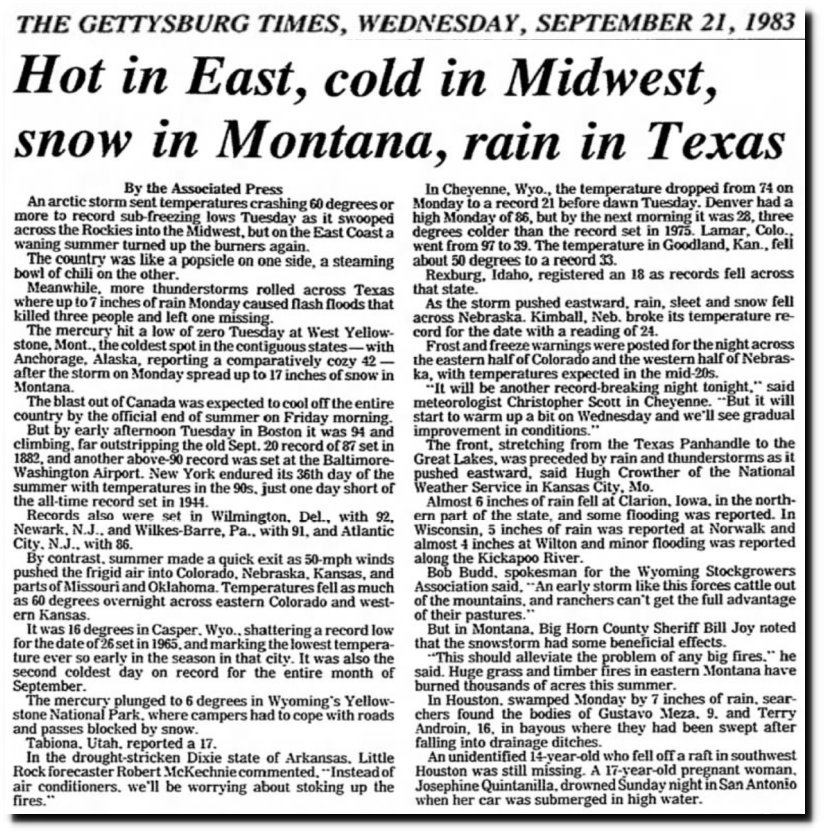 21 Sep 1983, Page 23 – The Gettysburg Times at Newspapers.com
Similar story in 1986.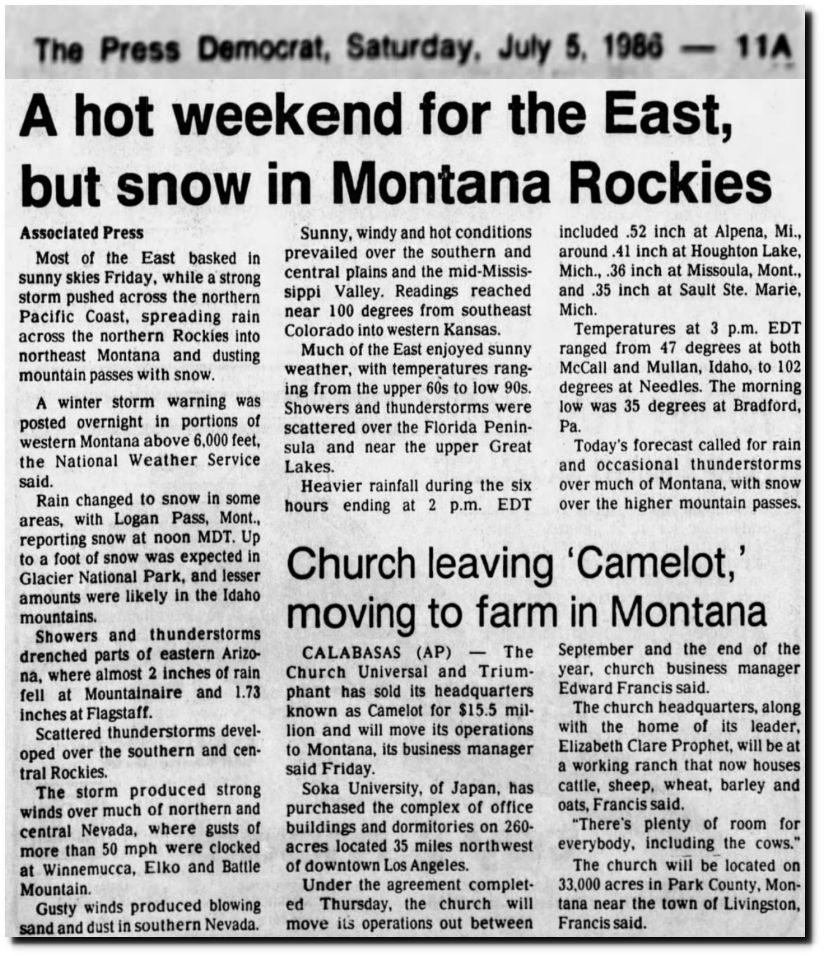 05 Jul 1986, 11 – The Press Democrat at Newspapers.com
The hottest September 30 in the US occurred in 1953, when Indiana reached 103 degrees.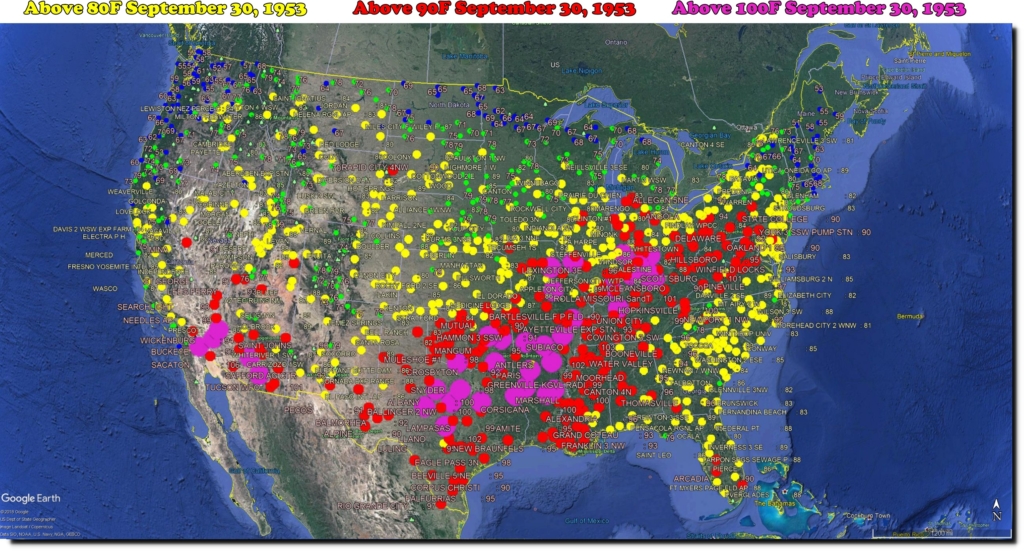 Similar pattern to this week, only this week is ten degrees cooler.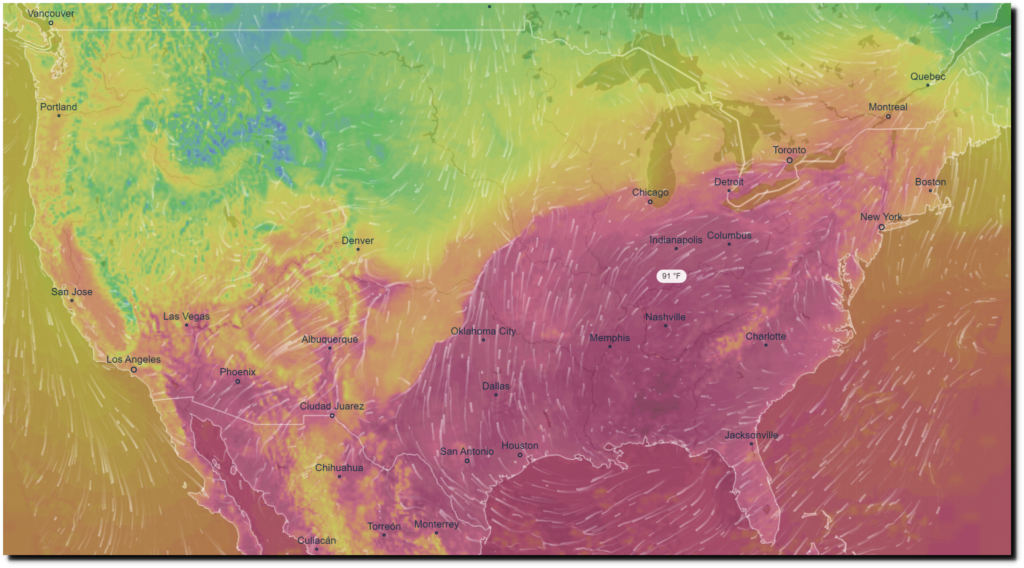 The average September 30th maximum temperature in the Southeast US has declined since 1895.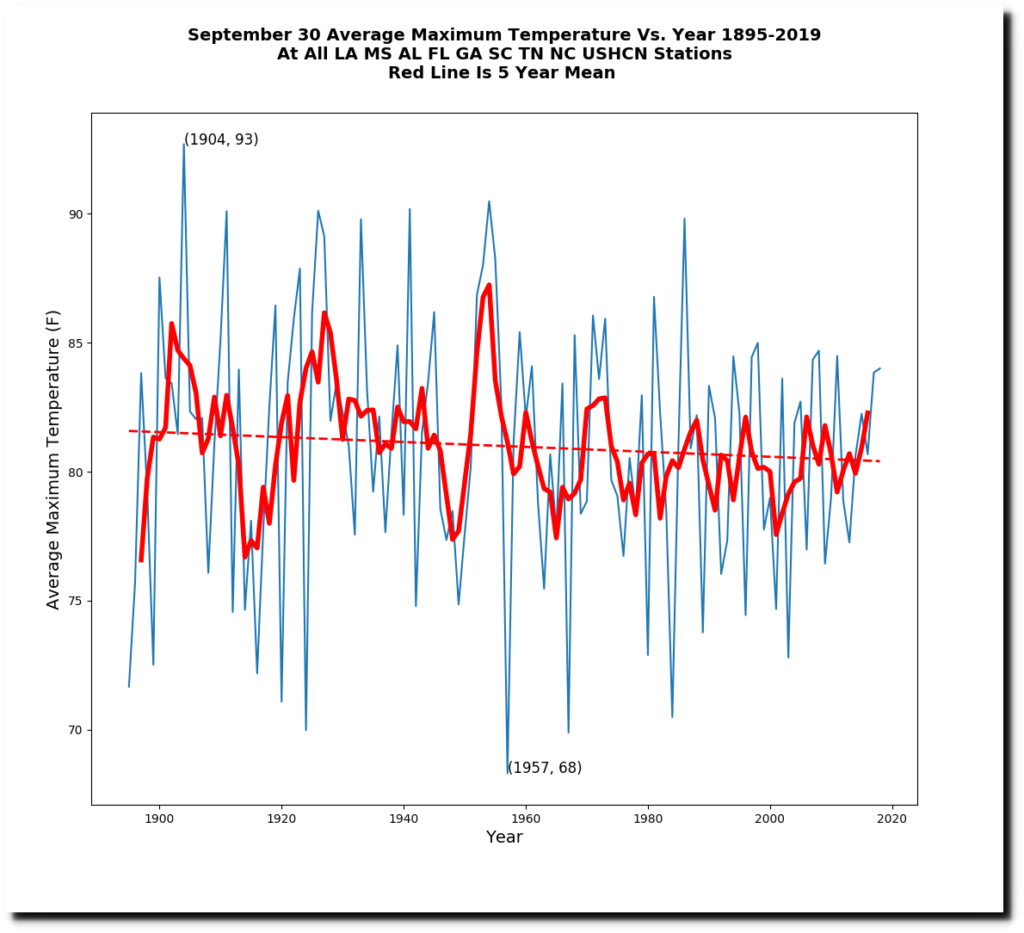 And the likelihood of hot weather has also plummeted.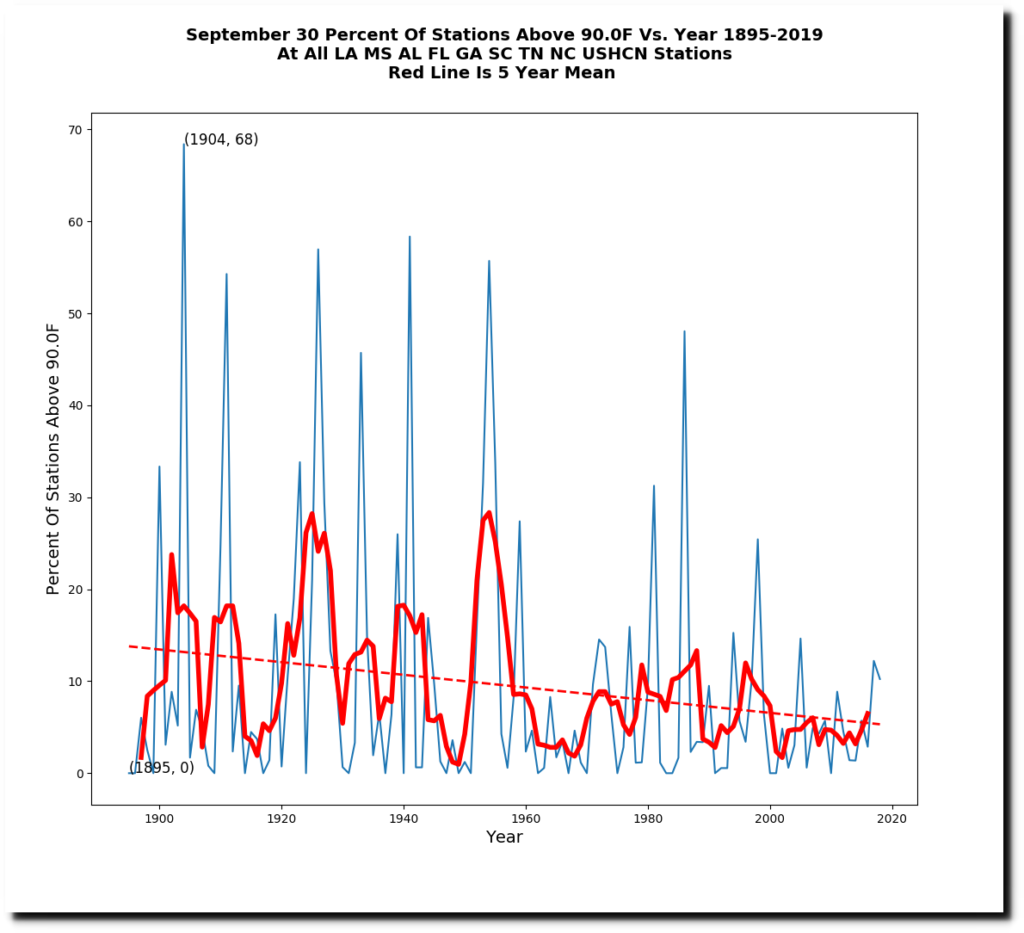 Climate alarmists now blame heavy snow on global warming, but the IPCC definitively predicted the exact opposite in 2001.
Milder winter temperatures will decrease heavy snowstorms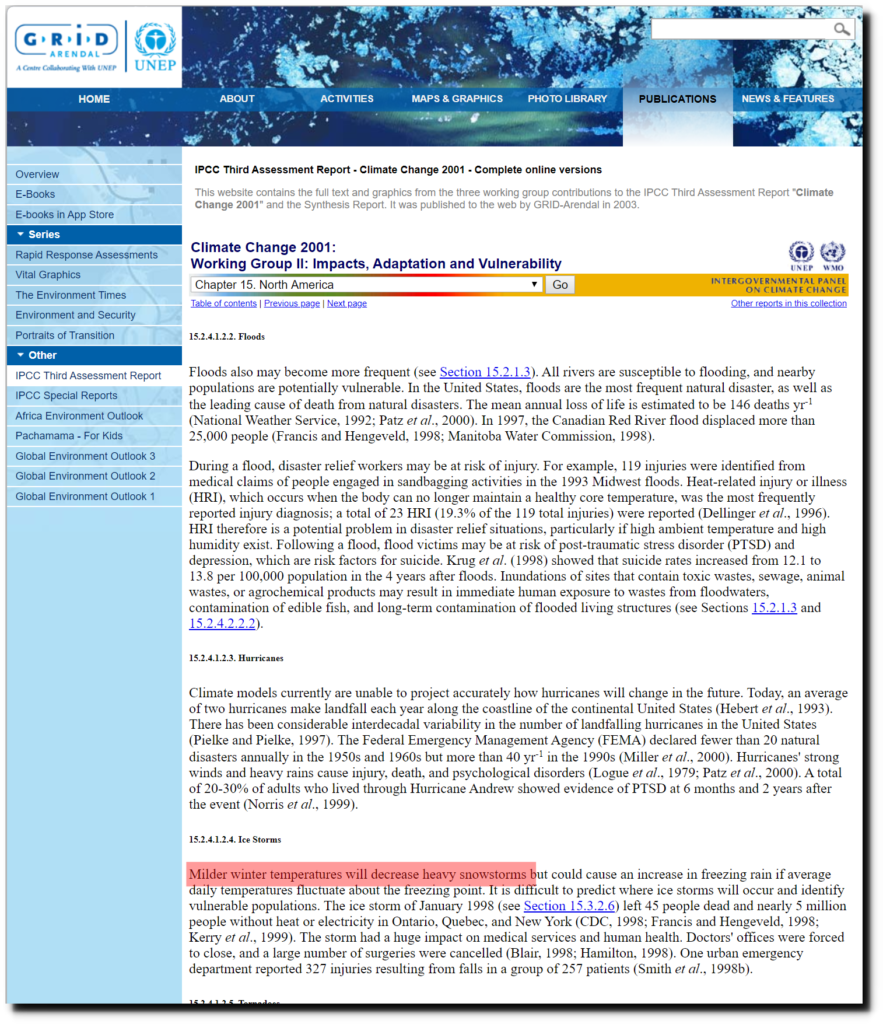 IPCC Third Assessment Report – Climate Change 2001 – Complete online versions | GRID-Arendal – Publications – Other
And a year earlier, it was announced that snow is a thing of the past.
Snowfalls are now just a thing of the past – Environment – The Independent
Chuck Bell got everything wrong, did no research, and misinformed countless numbers of readers and viewers.  Will he retract and correct?