The Nisqualy Glacier in Mount Rainier National Park, rapidly retreated from 1857 to 1918. By 1918, it was retreating one foot every three days.

10 Sep 1918, 2 – Hawaii Tribune-Herald at Newspapers.com
According to NASA, earth had been cooling since 1880 – and those were the coldest years on record.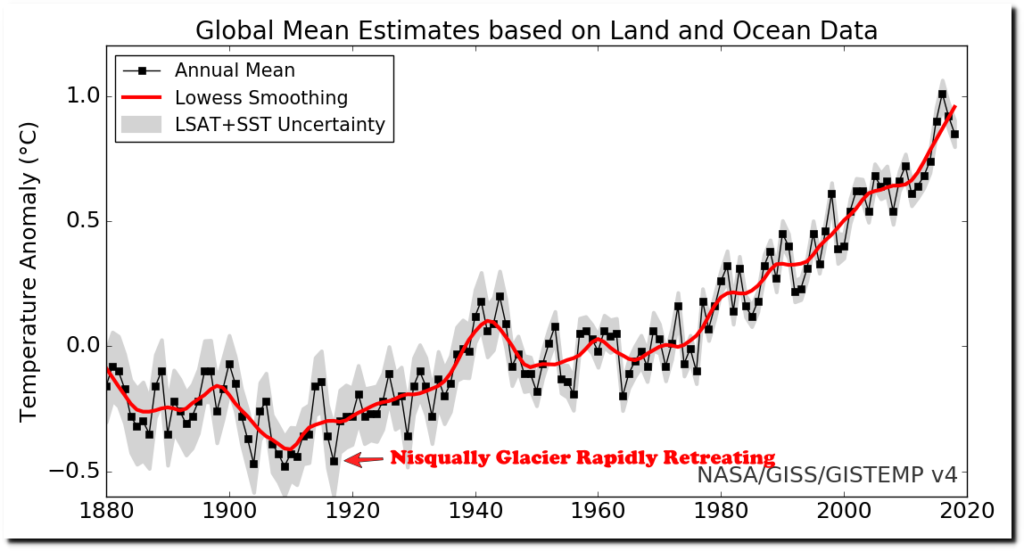 CO2 seems to be able to identify National Park boundaries, and warm the area inside twice as fast as the area outside the boundaries. Climate alarmists believe CO2 is is a very smart, and evil gas.