On July 31, 1976 – Colorado had one of the deadliest floods in US history.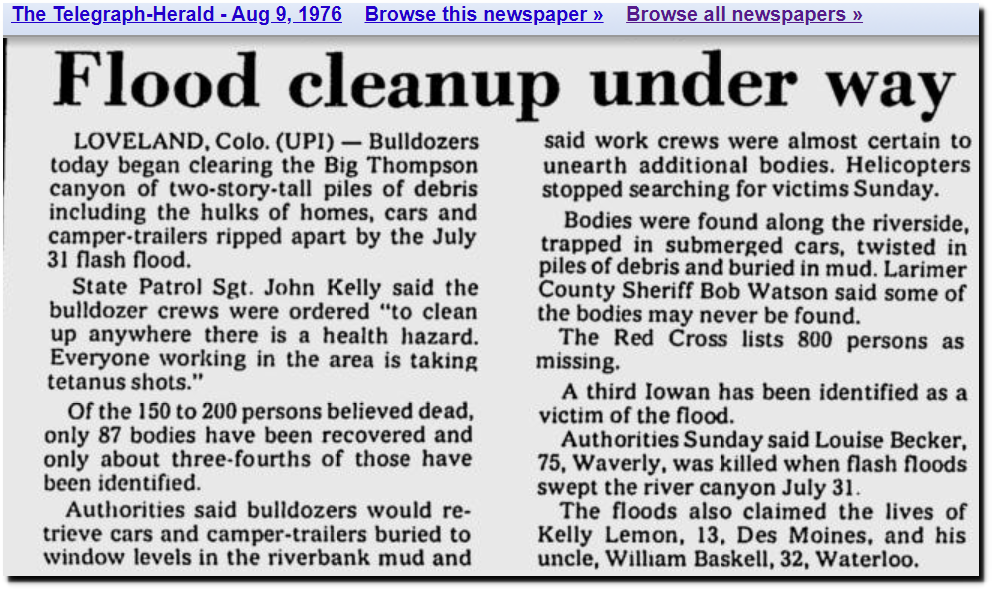 Pakistan was also having massive floods.

The Telegraph-Herald – Google News Archive Search
England was having their worst heatwave and drought on record. Summer maximum temperatures were nearly 5°F warmer than this summer.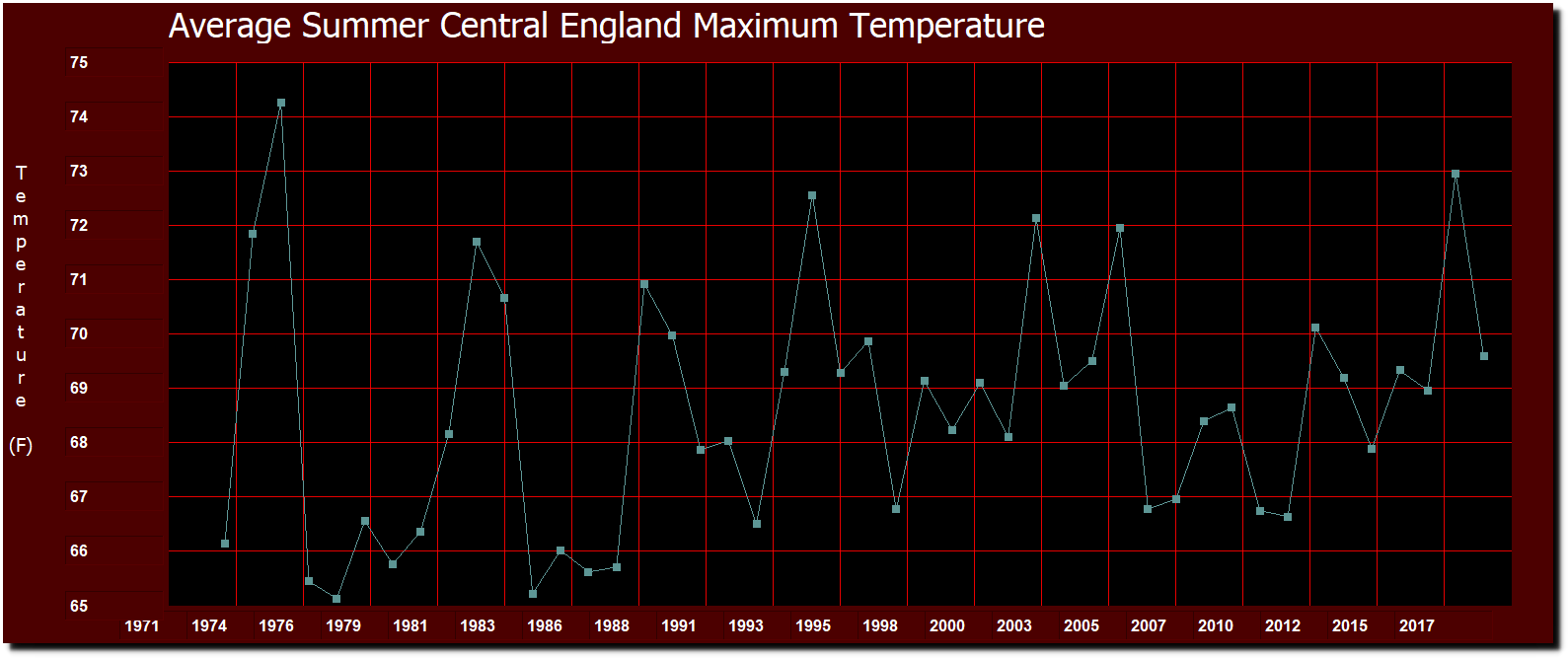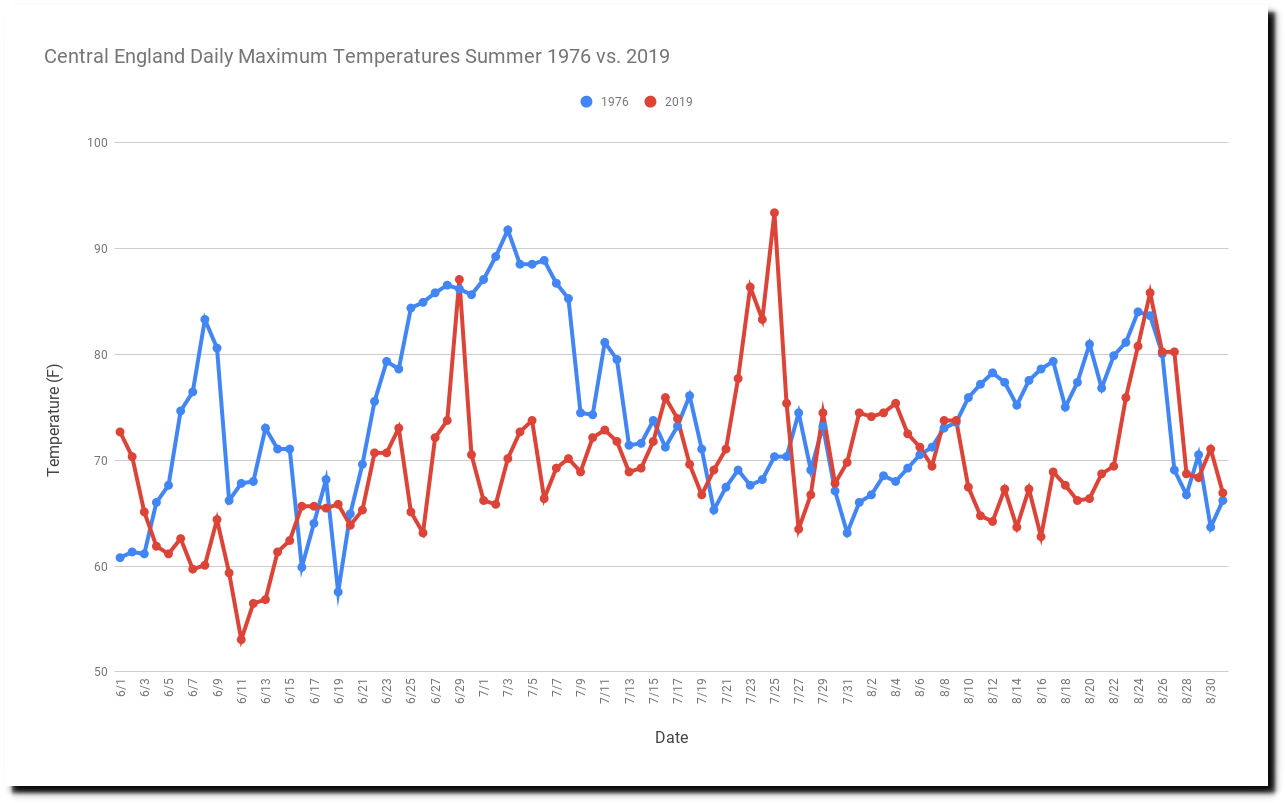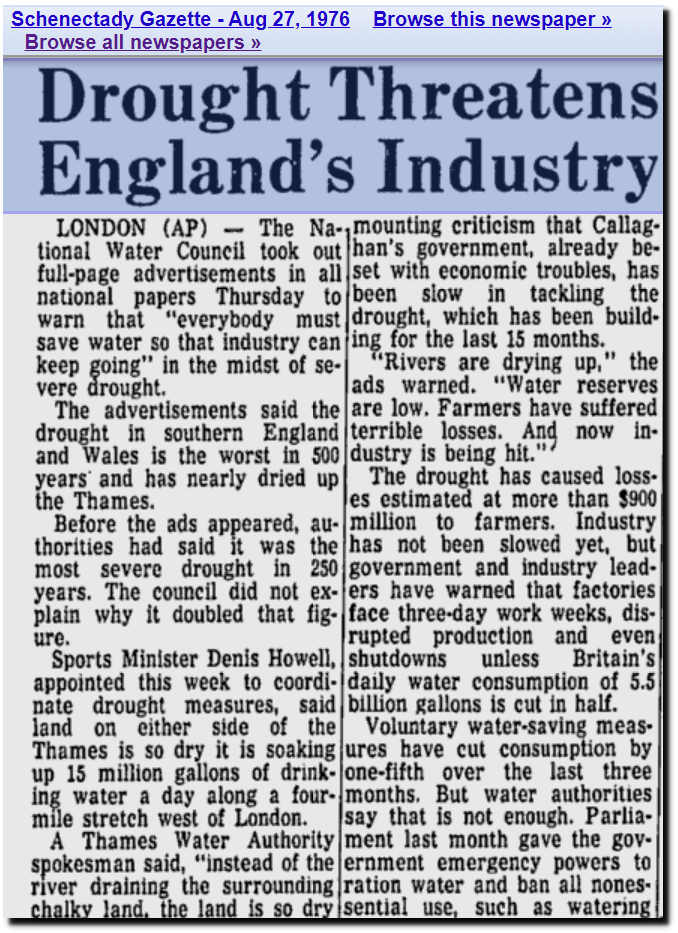 Schenectady Gazette – Google News Archive Search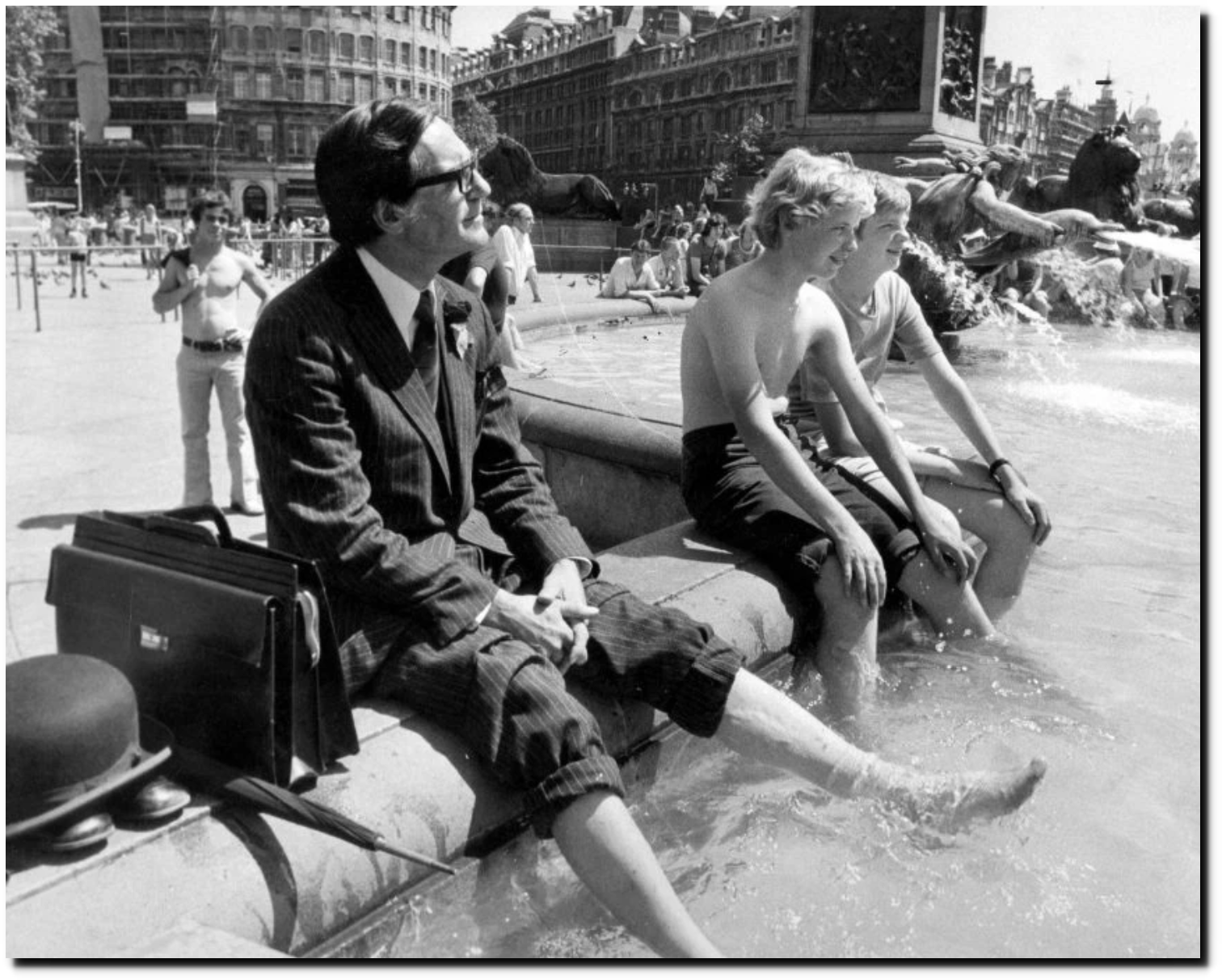 Pine Beetles were on a rampage in Oregon.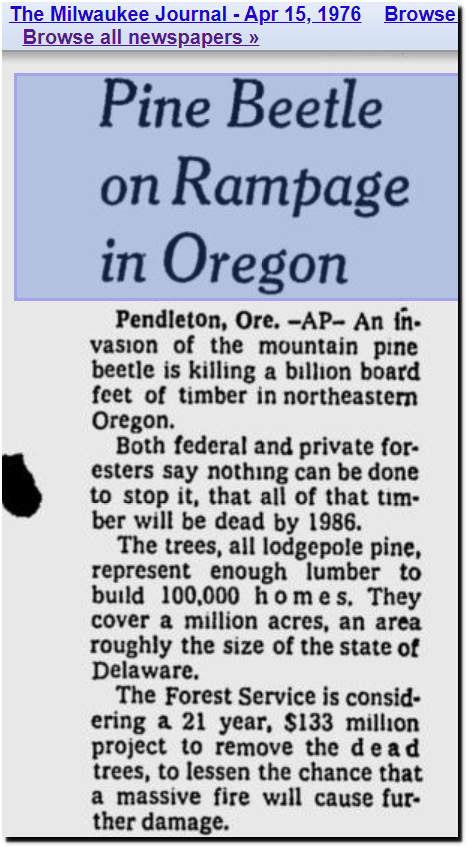 The Milwaukee Journal – Google News Archive Search
By December, Colorado was having our worst drought and ski season on record. There was no snow at Vail.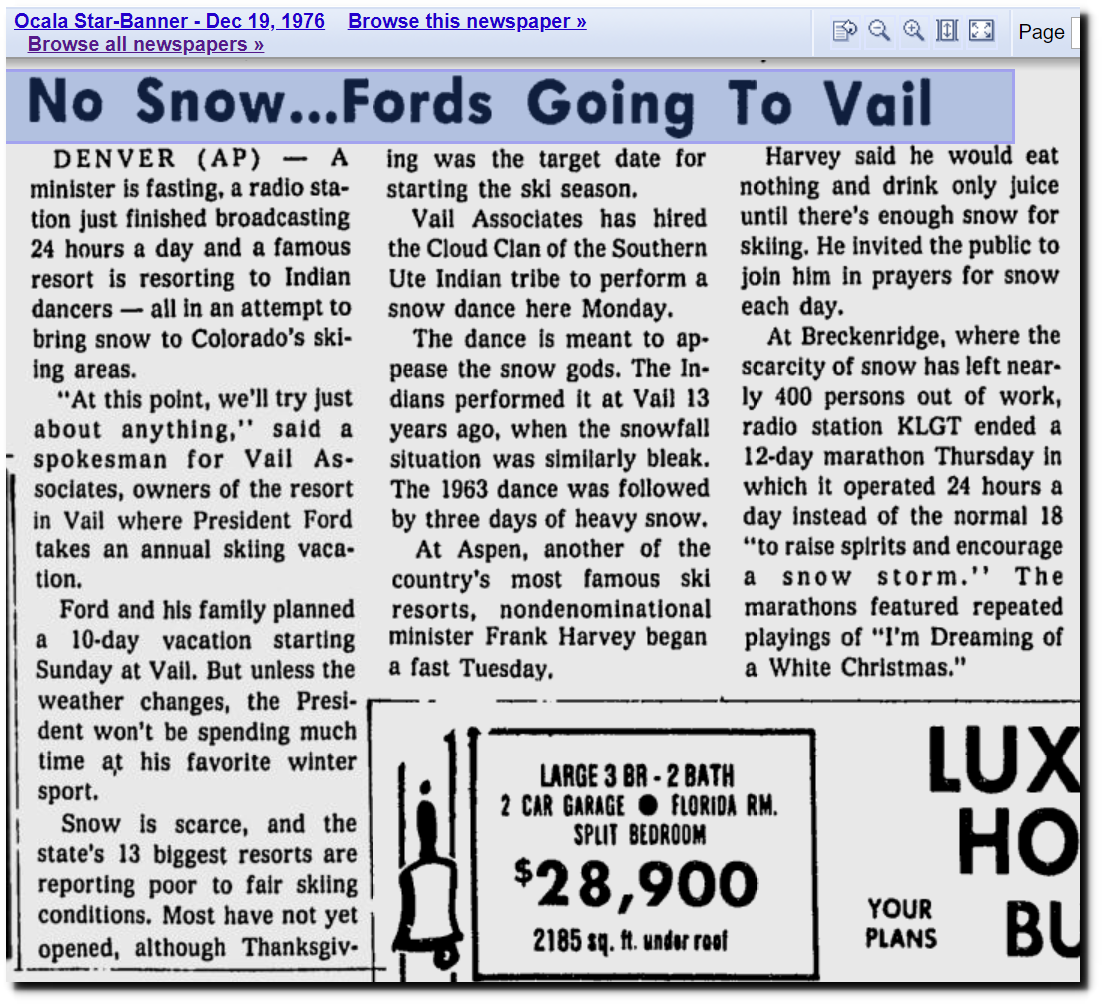 Ocala Star-Banner – Google News Archive Search
But it was snowing in Miami.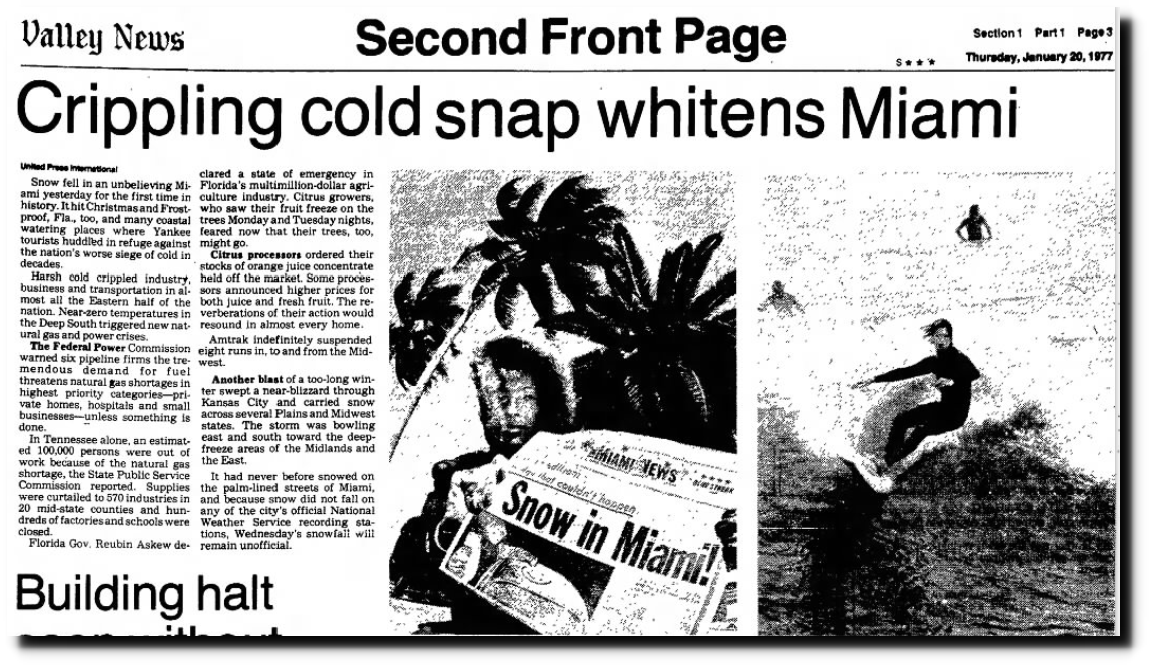 20 Jan 1977, Page 3 – Valley News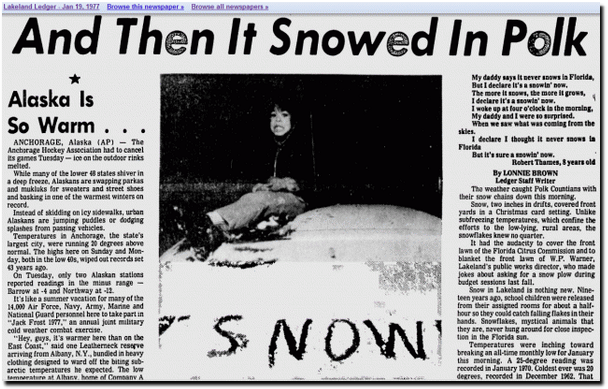 Lakeland Ledger – Google News Archive Search
Alaska was warmer in Florida.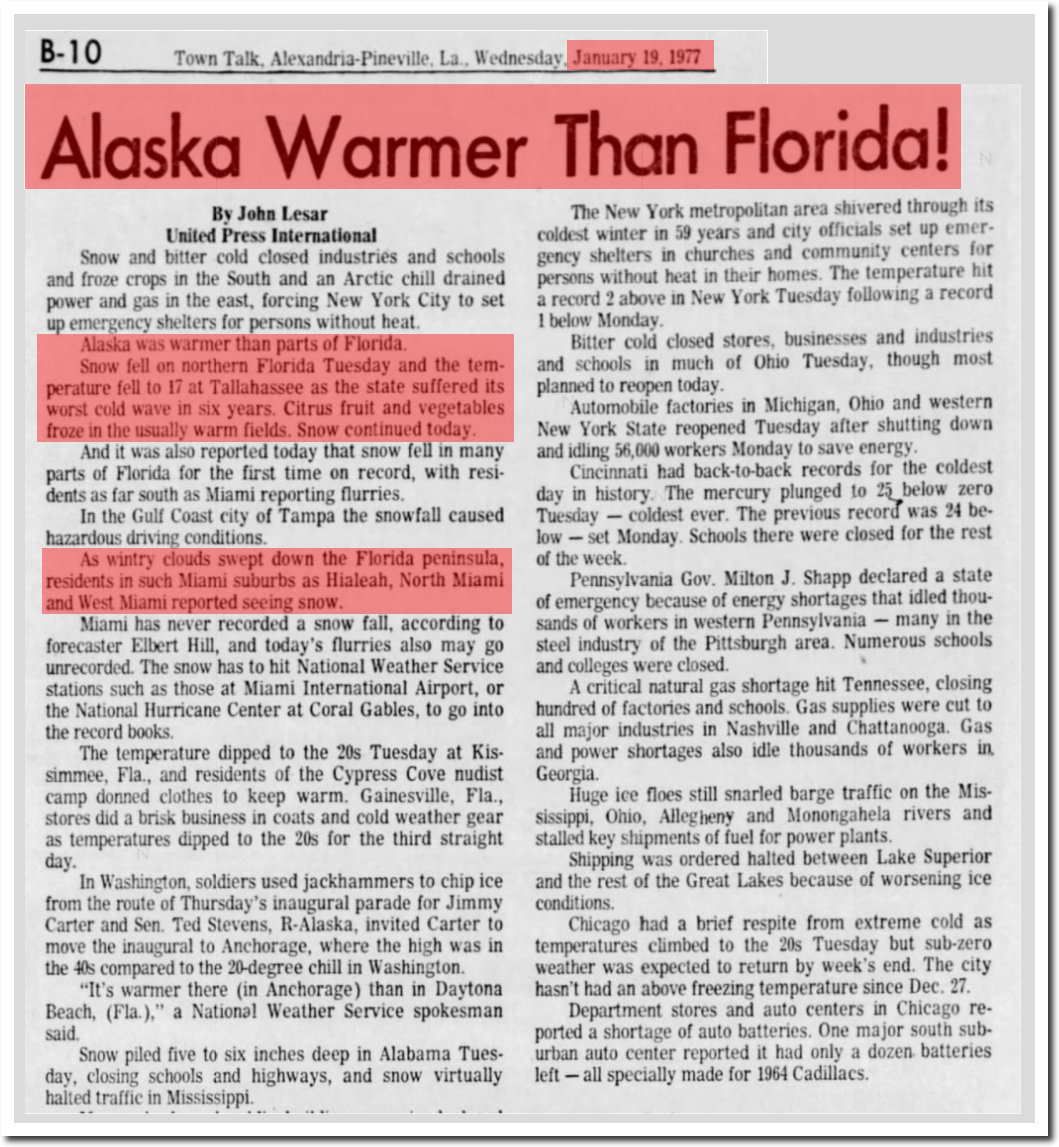 19 Jan 1977, Page 20 – The Town Talk at Newspapers.com
National Geographic described it as "The Year the Weather Went Wild."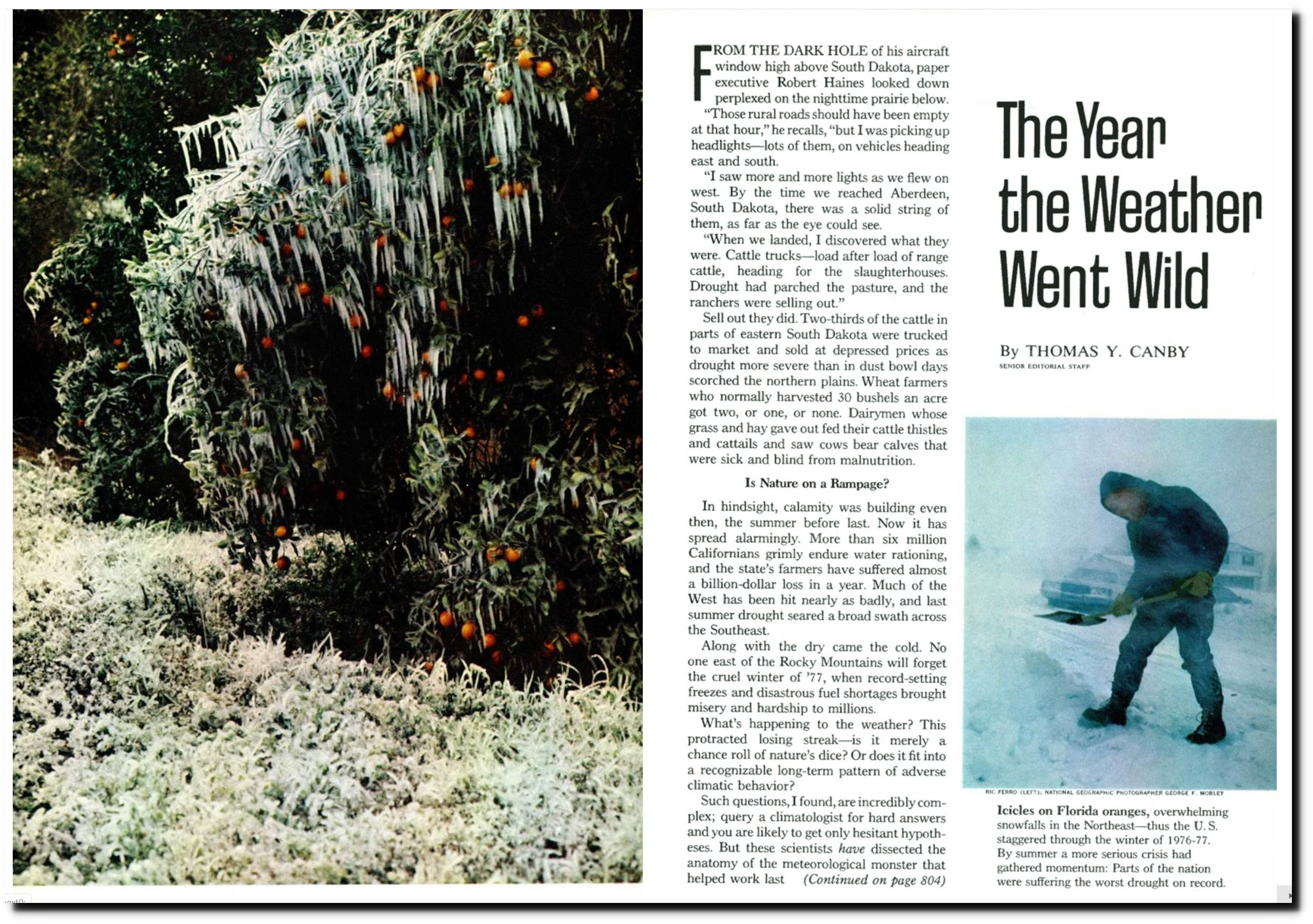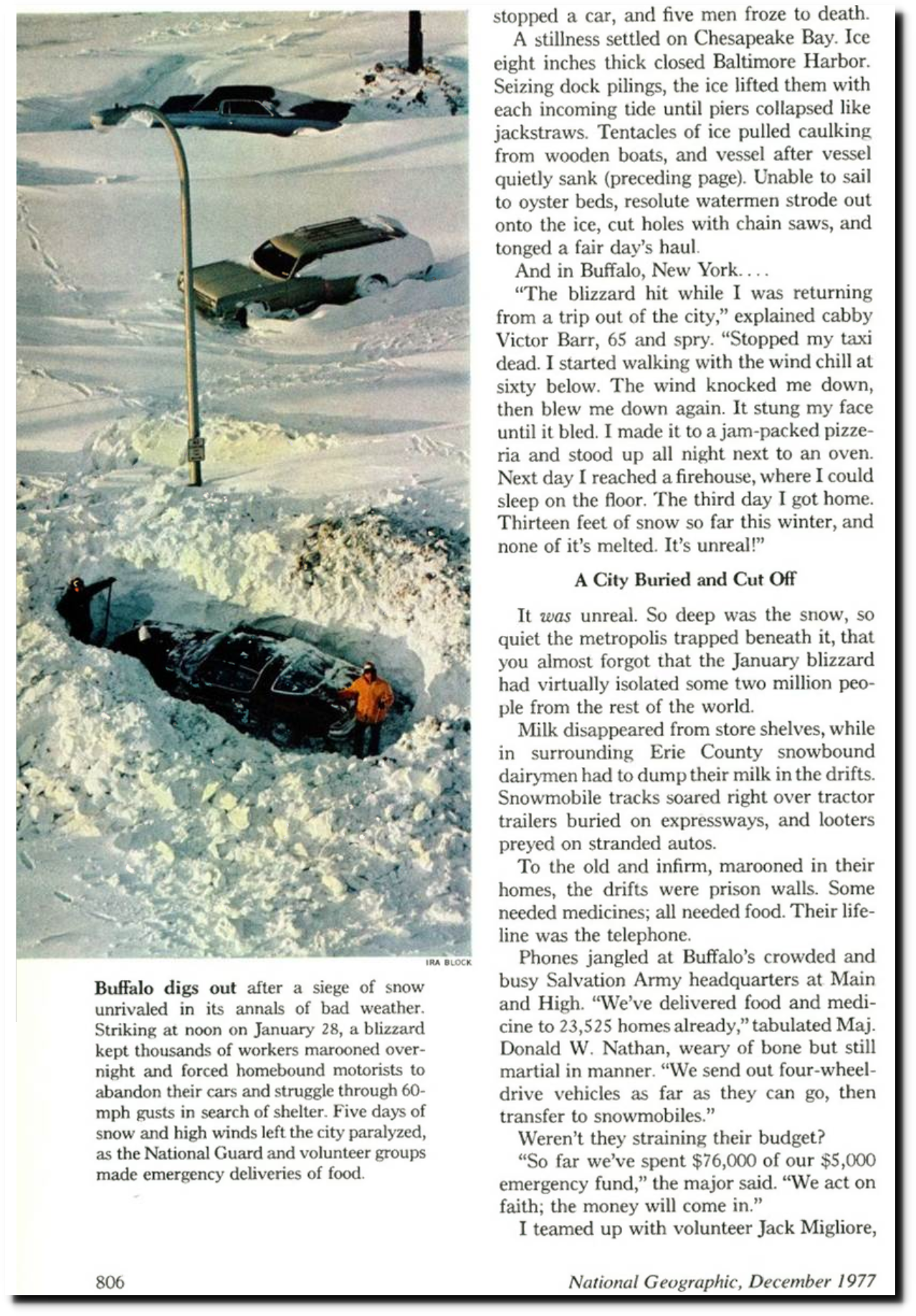 The National Geographic Archive | December 1977 | page 1
Jerry Brown declared a drought disaster in California.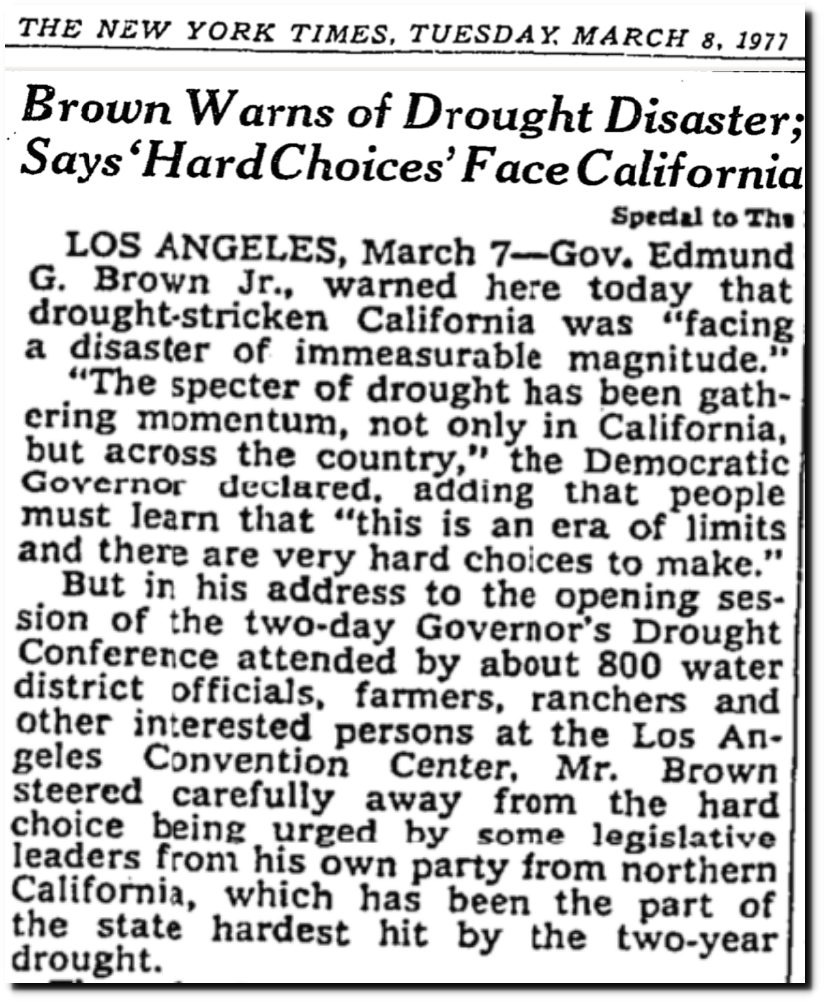 Brown Warns of Drought Disaster; Says 'Hard Choices' Face California – The New York Times
The extreme weather was blamed on a very wavy jet stream.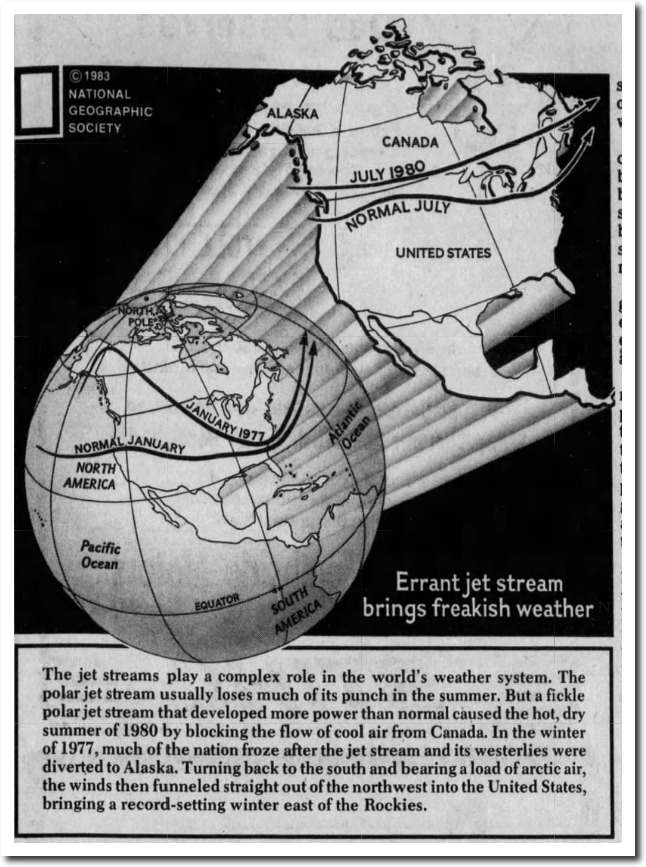 25 May 1983, Page 29 – Stevens Point Journal at Newspapers.com
Which was blamed on global cooling
Scientists now blame the same weather pattern on global warming.