Someone left this comment on my blog.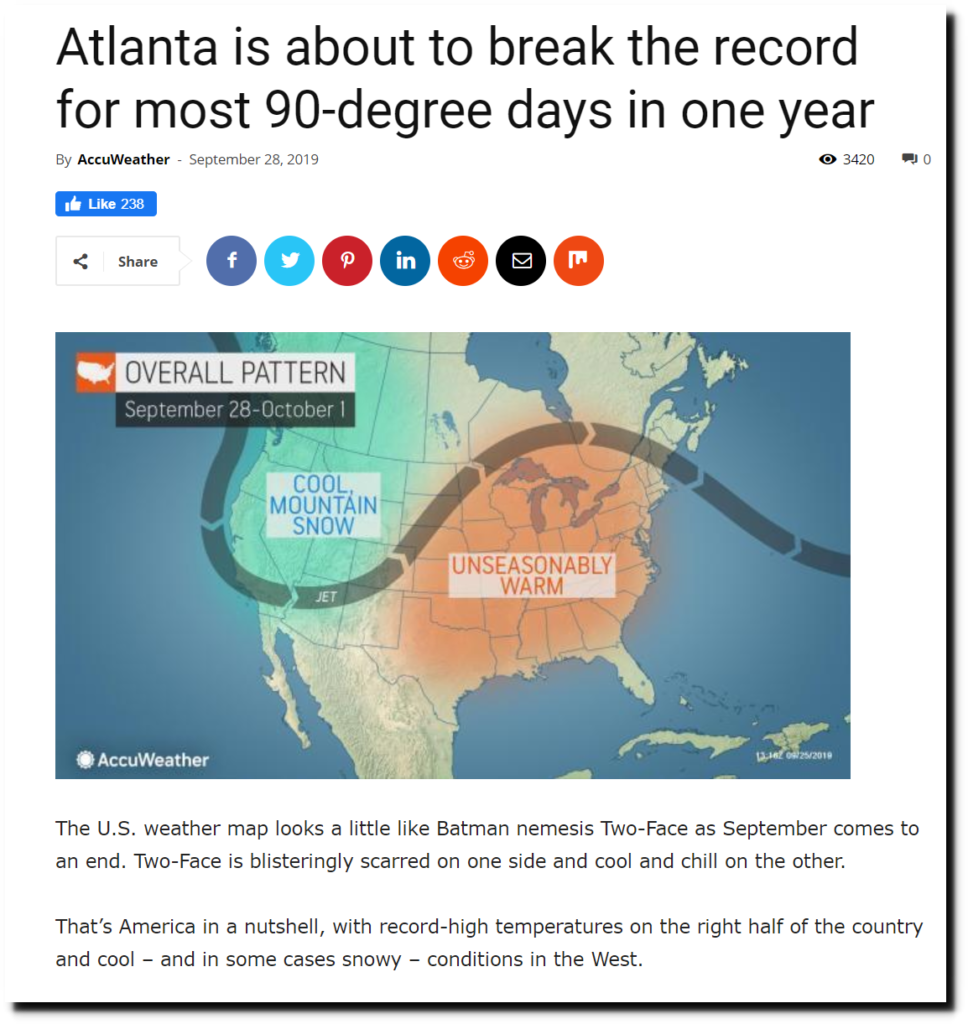 Atlanta is about to break the record for most 90-degree days in one year | The Georgia Sun
It took me about two minutes to generate these graphs, showing the claims are meaningless. Georgia's hottest January-October came in 1954.  This year wasn't in the top ten.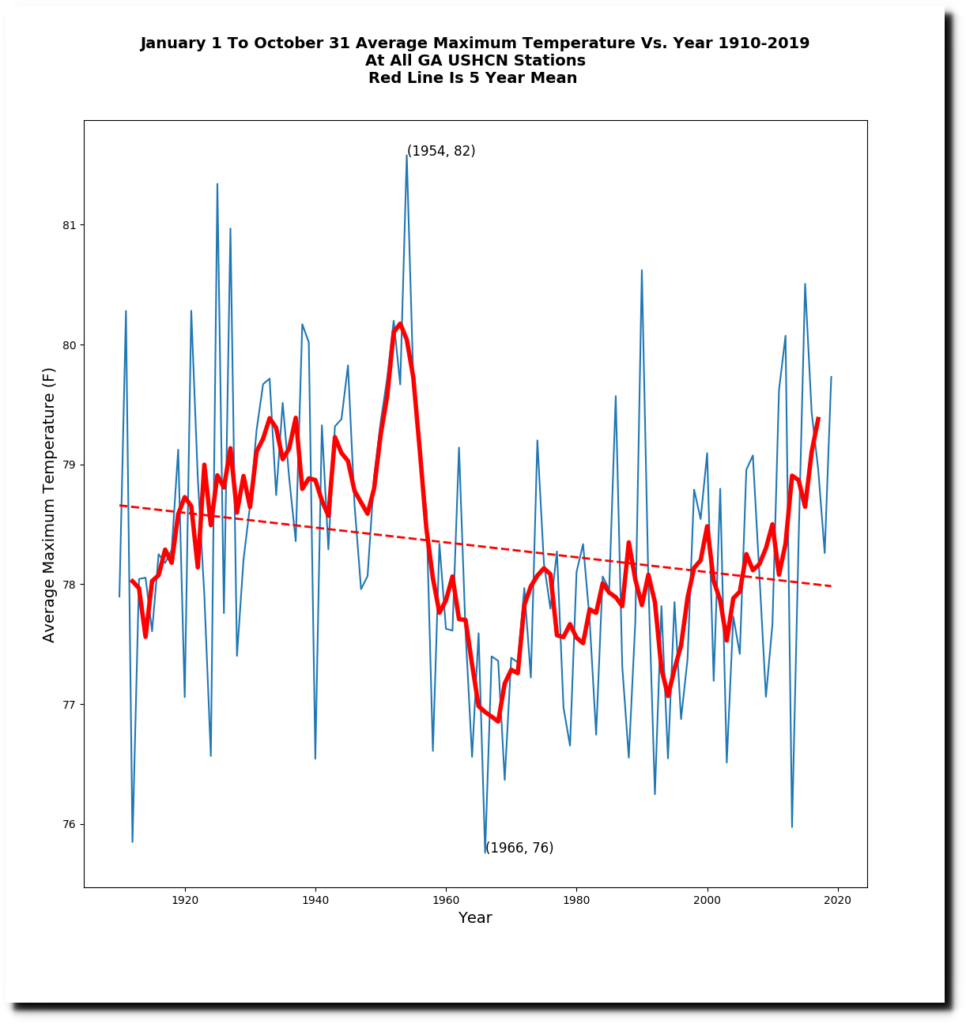 The percent of hot days in Georgia peaked in 1925 has been declining for over a century.
Georgia's record for 90 degree days came in 1927.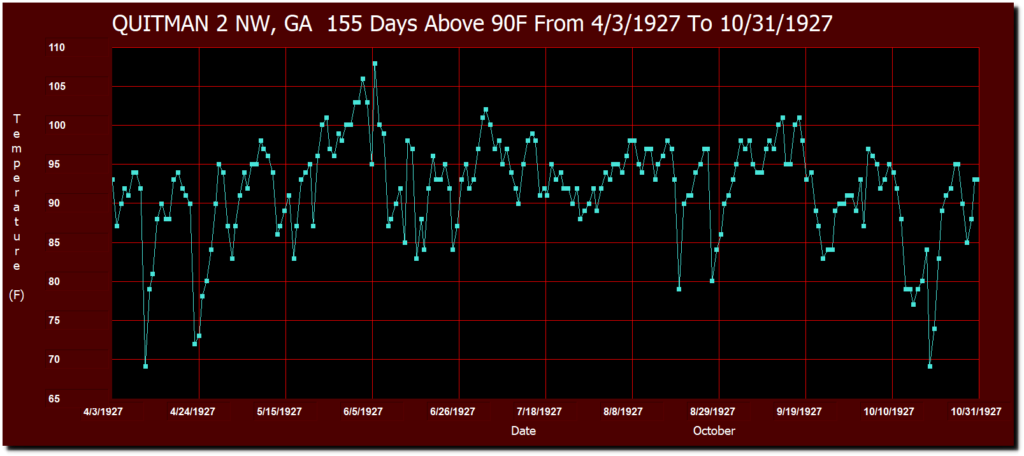 Georgia's record for consecutive 90 degree days came in 1954, which was also their hottest year.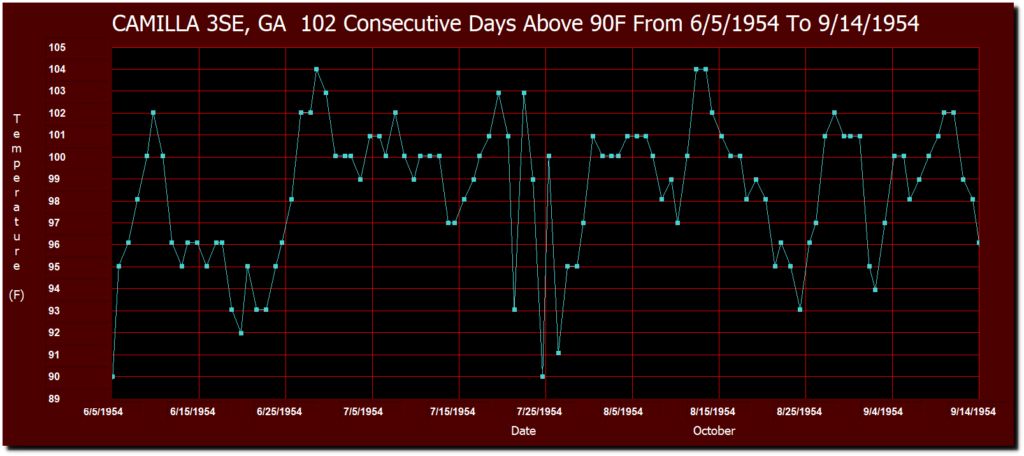 Mother Nature simply refuses to cooperate with the alarmists. A lot of cold weather headed to Georgia.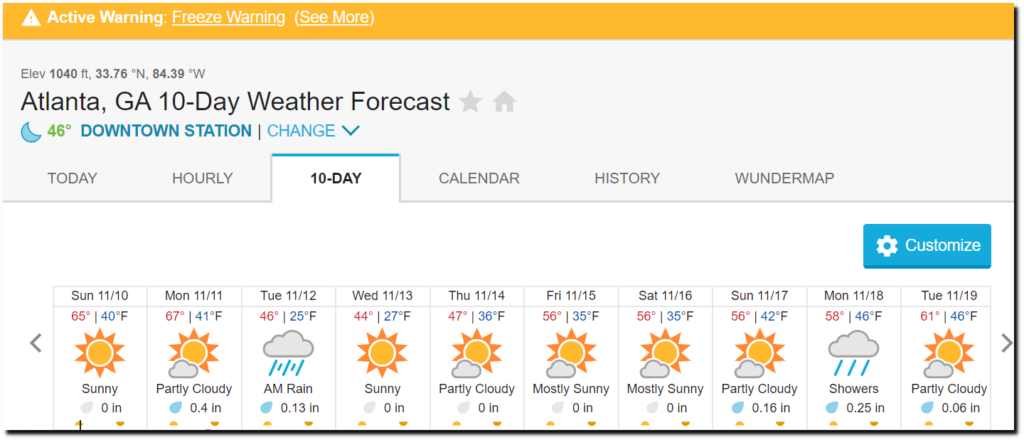 Atlanta, GA 10-Day Weather Forecast | Weather Underground
Georgia's hottest November occurred in 1909, when Quitman had nine days over 90 degrees, and no days which failed to reach 70 degrees. The average maximum temperature was 84 degrees that month.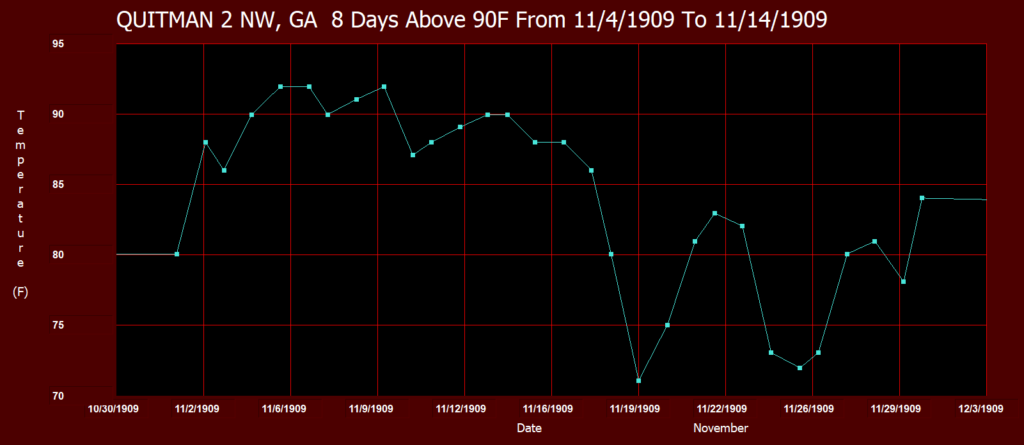 Compare vs. the cold this year.