The press is reporting this week that Arctic is hot and sea ice is at a record low.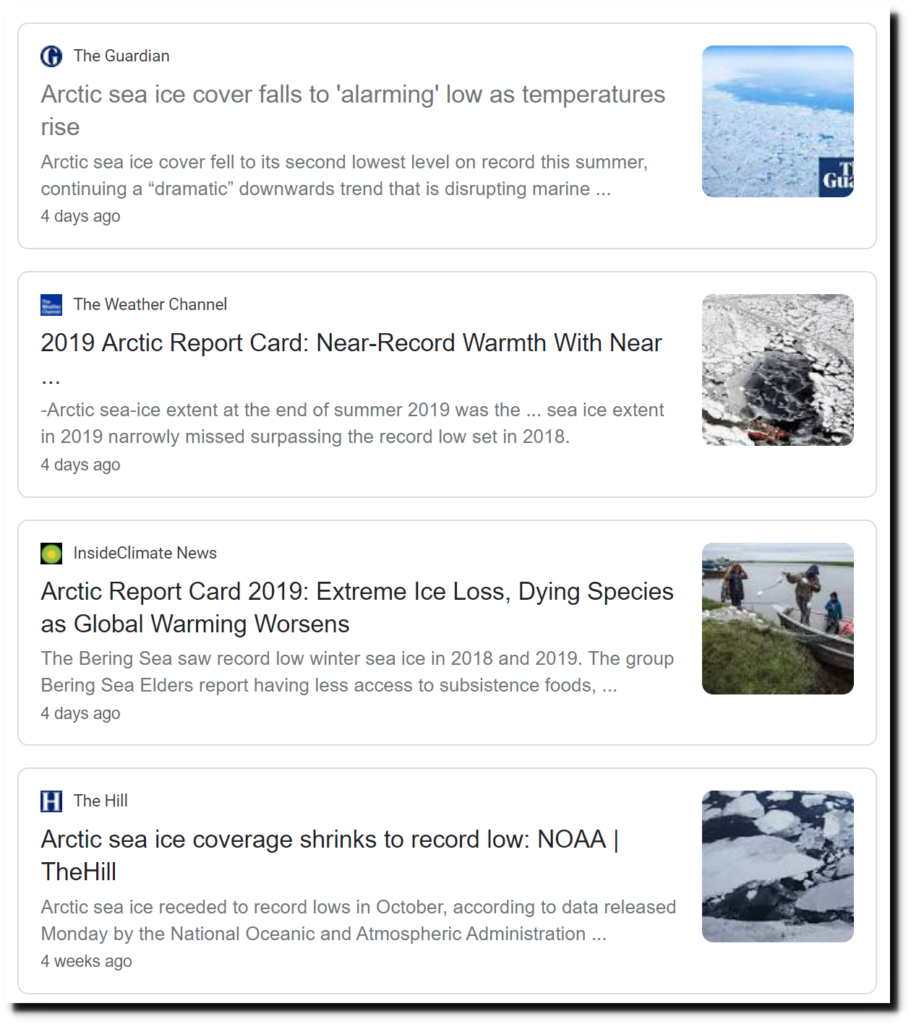 Meanwhile, actual Arctic sea ice extent is the highest for the date in five years.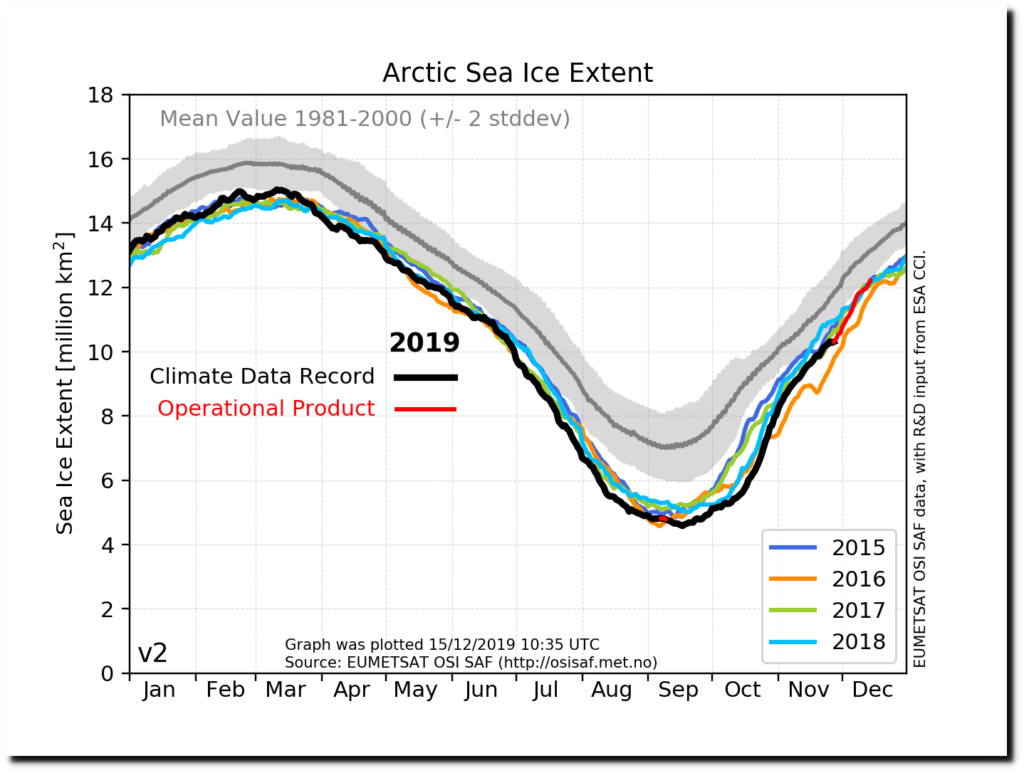 Ocean and Ice Services | Danmarks Meteorologiske Institut
The ice edge is very close to the 1981-2010 median.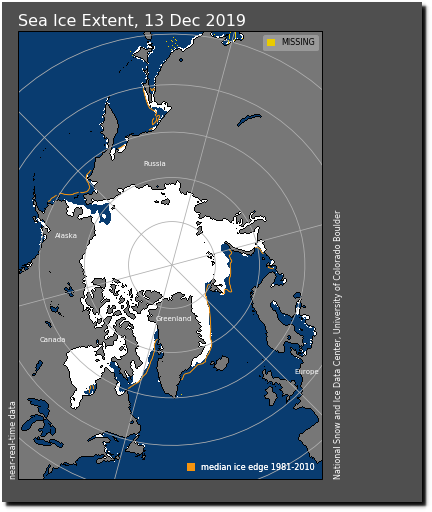 NOAA/G02135/north/daily/images/2019/12_Dec/N_20191213_extn_v3.0.png
Ice growth since November 1 has been the third highest on record.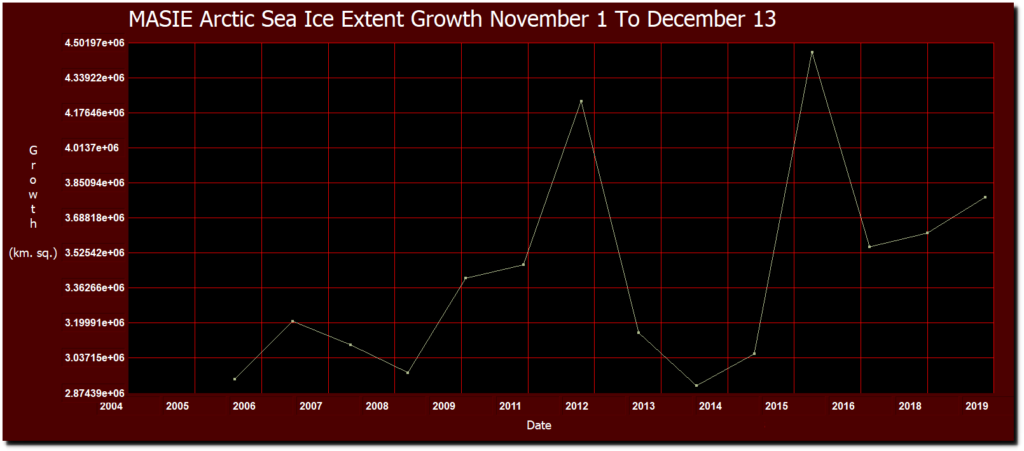 NOAA/G02186/masie_4km_allyears_extent_sqkm.csv
For the third year out of the past four, the Greenland surface mass balance has been average or above average.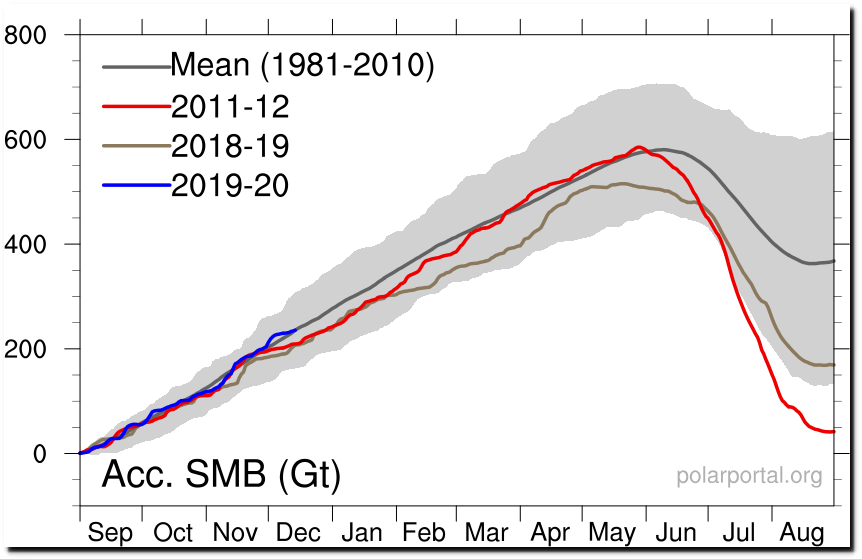 polarportal.dk/fileadmin/polarportal/surface/SMB_curves_LA_EN_20191214.png

Temperatures in the center of the Greenland Ice Sheet have been averaging around -40 degrees over the past month.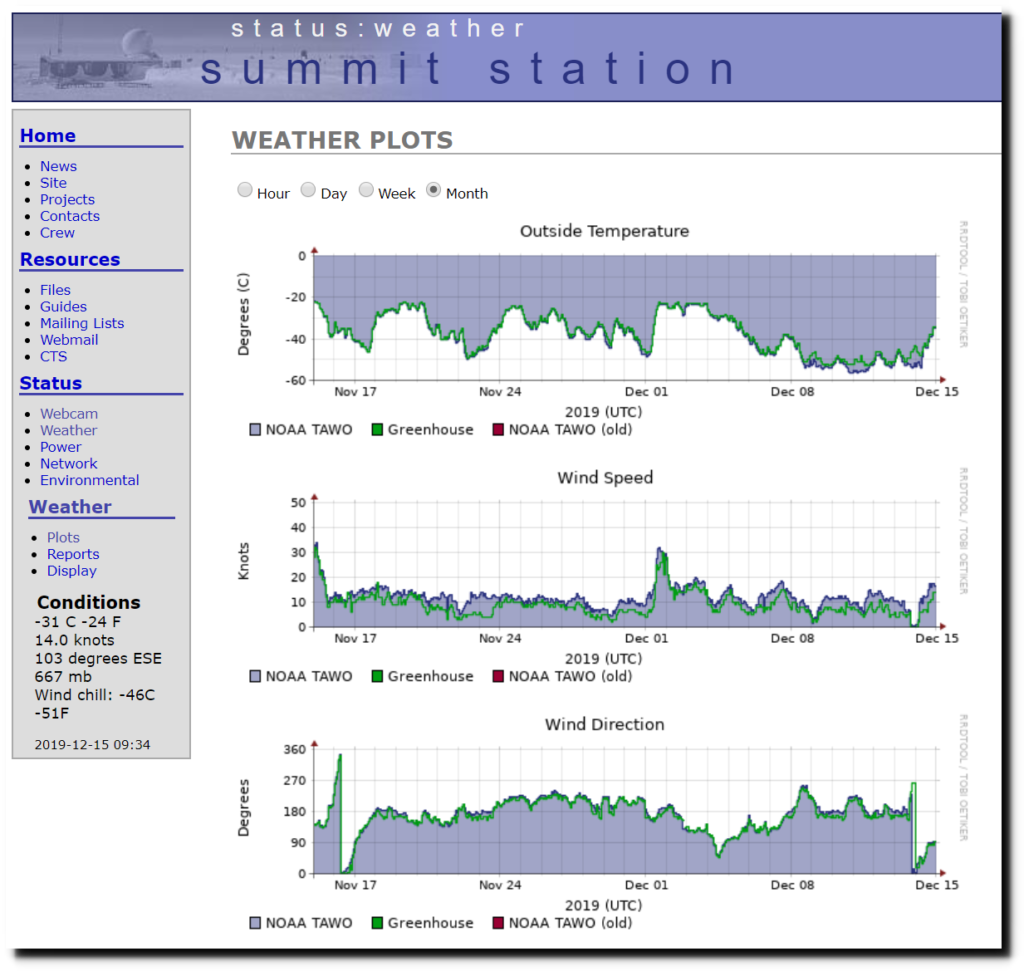 Climate alarmists believe the Arctic is hot and melting, and they also believe Arctic air is extremely cold. Classic Orwellian doublethink.