This paper projects increasing heatwaves – despite all of their data showing the exact opposite.
state-of-the-art climate models project an intensification of heat extremes across the United States and Canada in the upcoming decades and beyond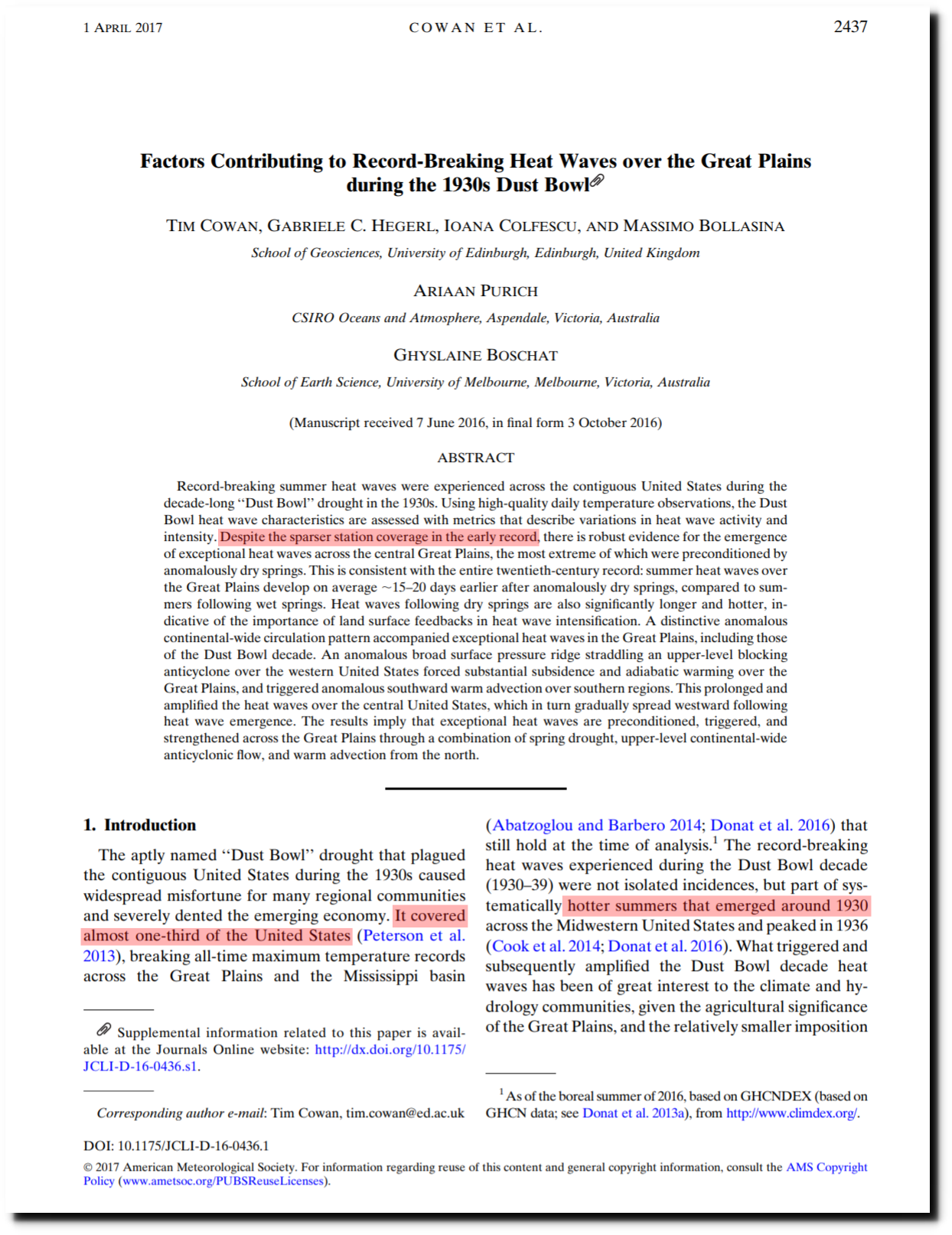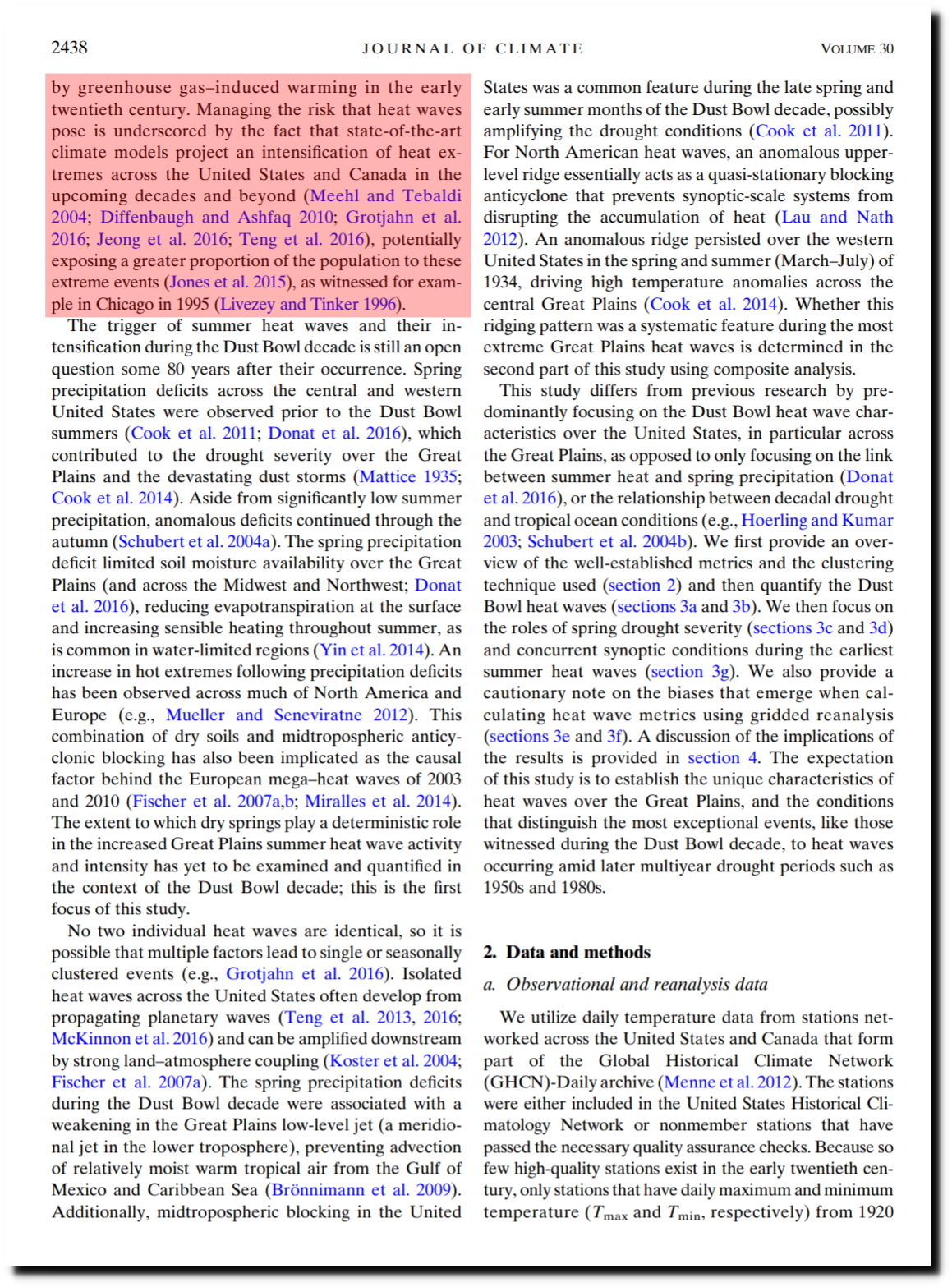 The paper claims that the heat covered almost one-third of the US, and began around 1930. But their maps and graph show that the heat covered a much larger region, and that summers were hotter from 1910 until 1955.
The National Climate Assessment shows the same thing.
Temperature Changes in the United States – Climate Science Special Report
The vast majority of US states set their all-time temperature before 1940, and all but four set their record with CO2 below 350 PPM CO2.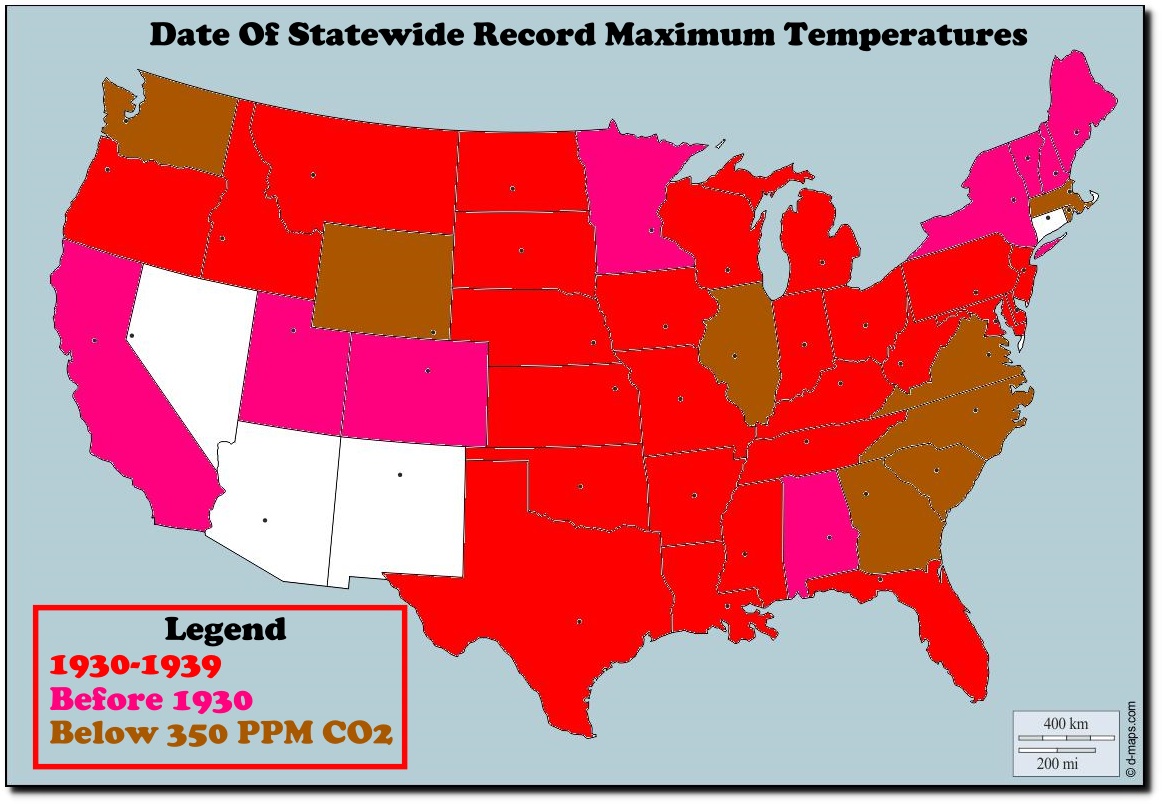 The vast majority of individual stations set their records below 350 PPM CO2.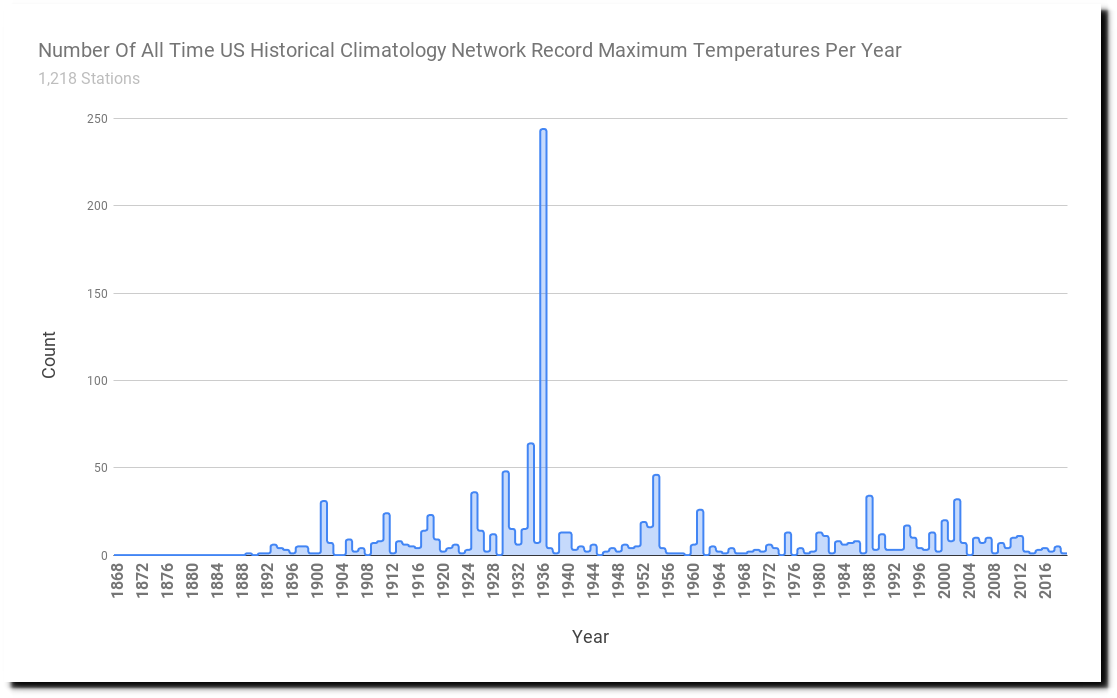 Summers were much hotter in the US prior to 1960.
The article claimed poor station coverage in the past, but there were more stations reporting during the 1930s than now.
The heat and drought of the 1930s was not confined to less than one third of the US, it covered the entire planet.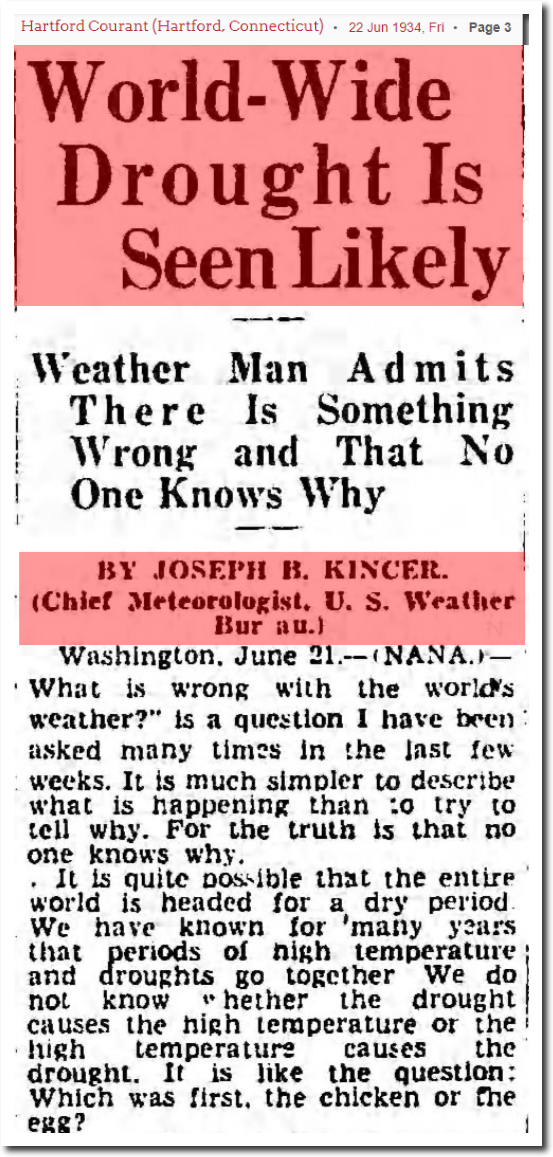 22 Jun 1934, Page 3 – Hartford Courant at Newspapers.com
04 Jun 1934 – WORLD DROUGHT – Trove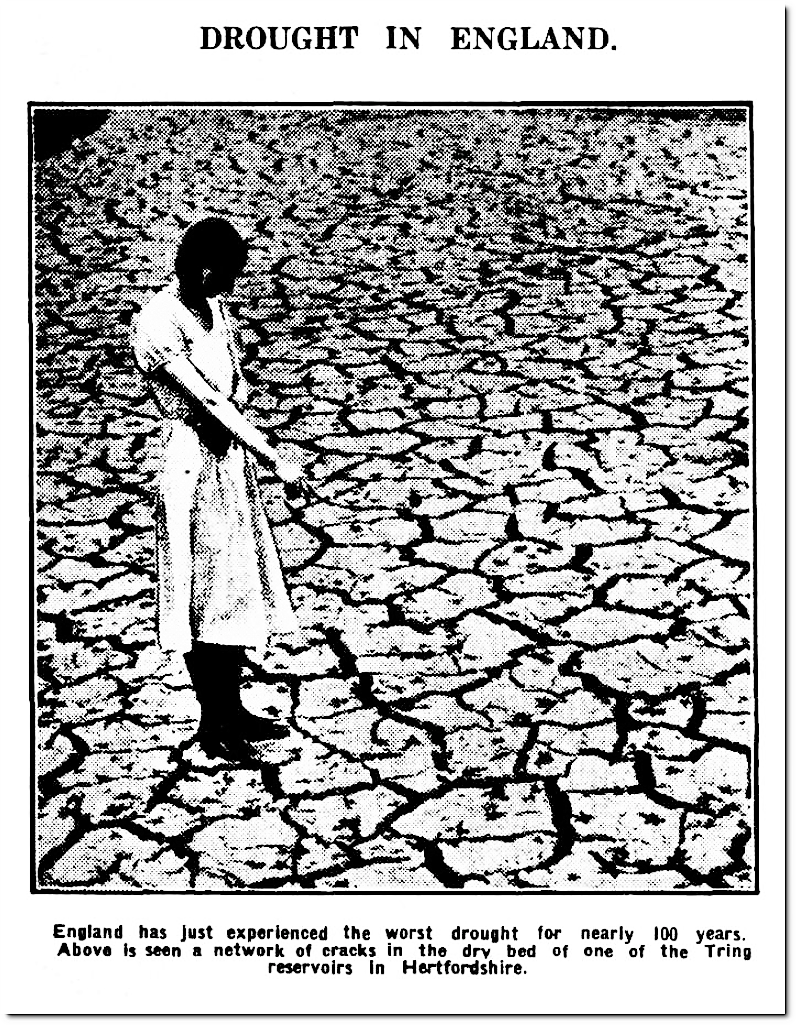 19 Jul 1934 – DROUGHT IN ENGLAND. – Trove

05 Jun 1934, Page 5 – The News-Chronicle at Newspapers.com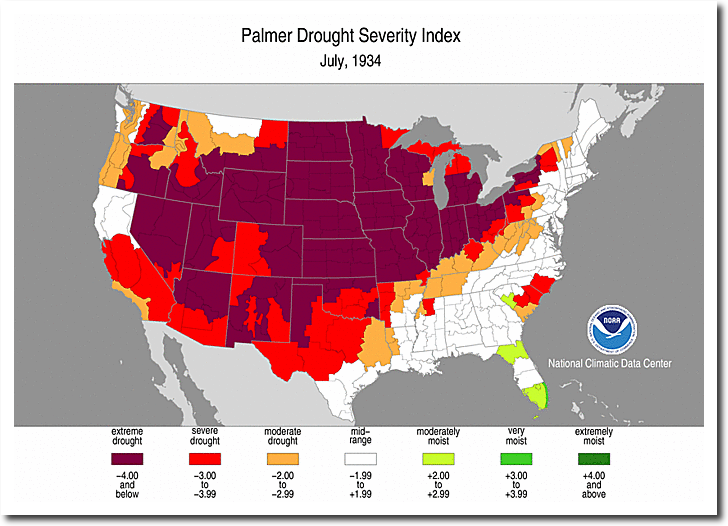 The paper cites a lot of references, and contains lots of mandatory global warming propaganda. But there is no legitimate reason to believe that summers are getting hotter, or will get hotter in the future.