There was a lot of warm weather in 1946, including a stretch from December 1 to December 28, when Harrisburg, Illinois had 14 days above 60F, and no days which didn't reach the freezing mark.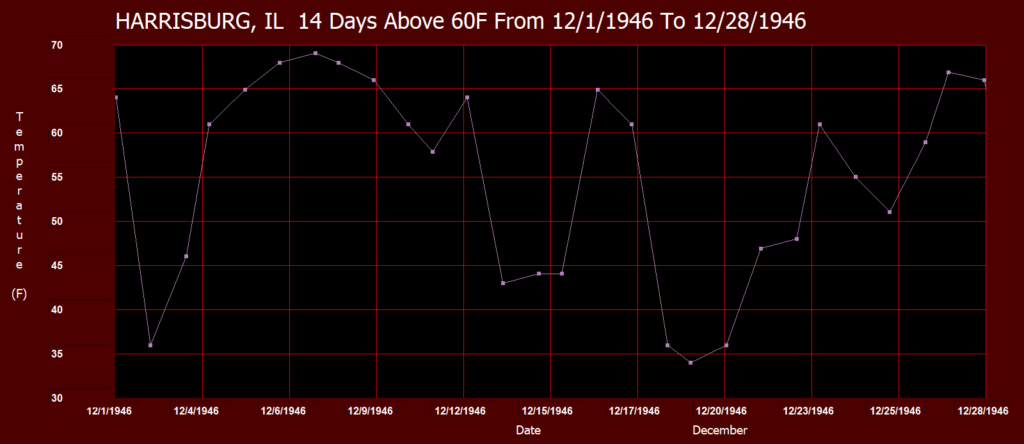 Cherry trees bloomed record early that year in Washington DC.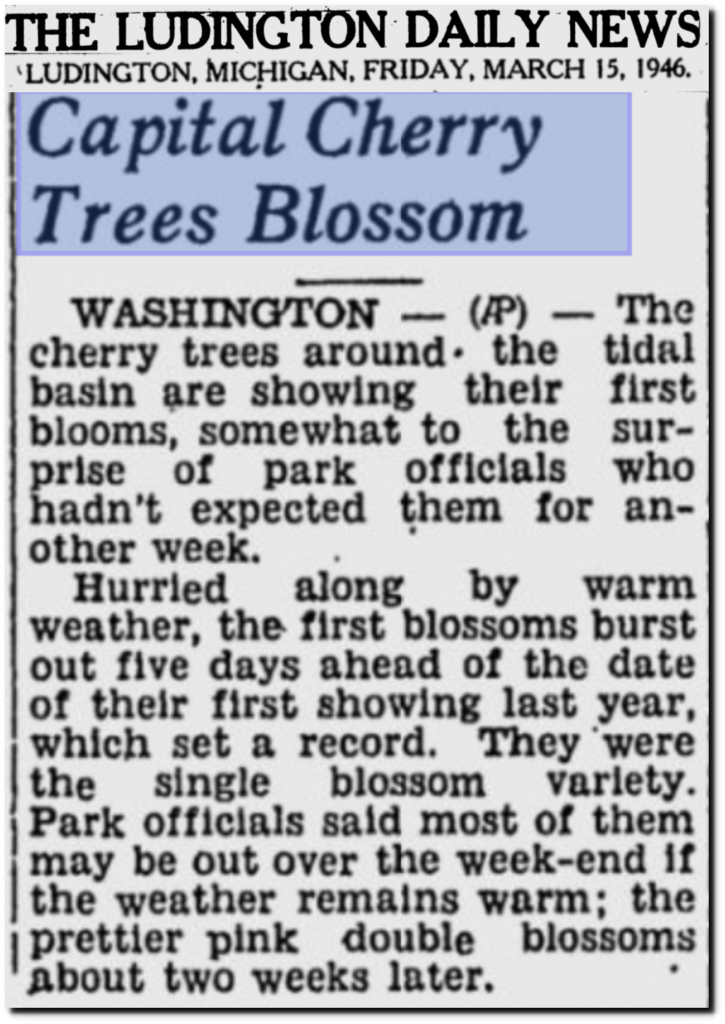 Ludington Daily News – Google News Archive Search
And the trees bloomed again in record warmth during November.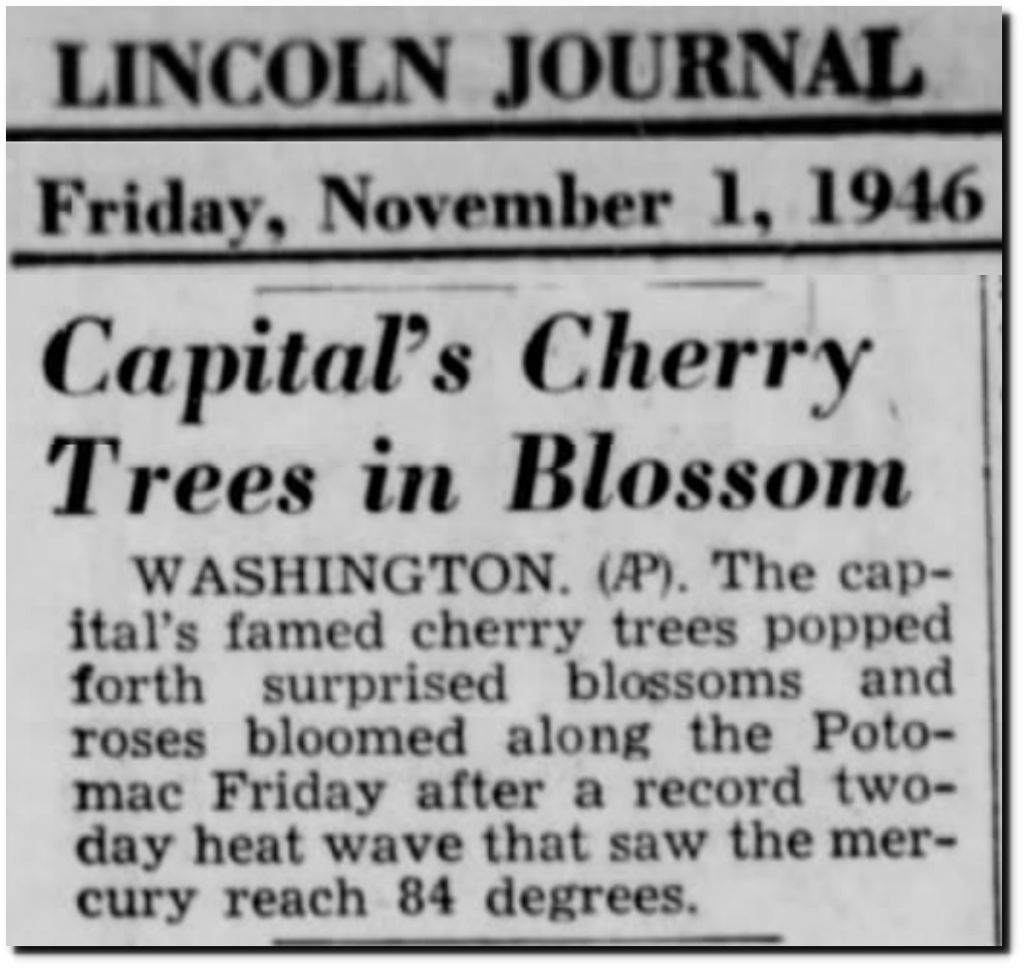 01 Nov 1946, Page 3 – Lincoln Journal Star at Newspapers.com
March 1946 was fourth warmest in the Washington DC area, after 1921, 1945 and 2012.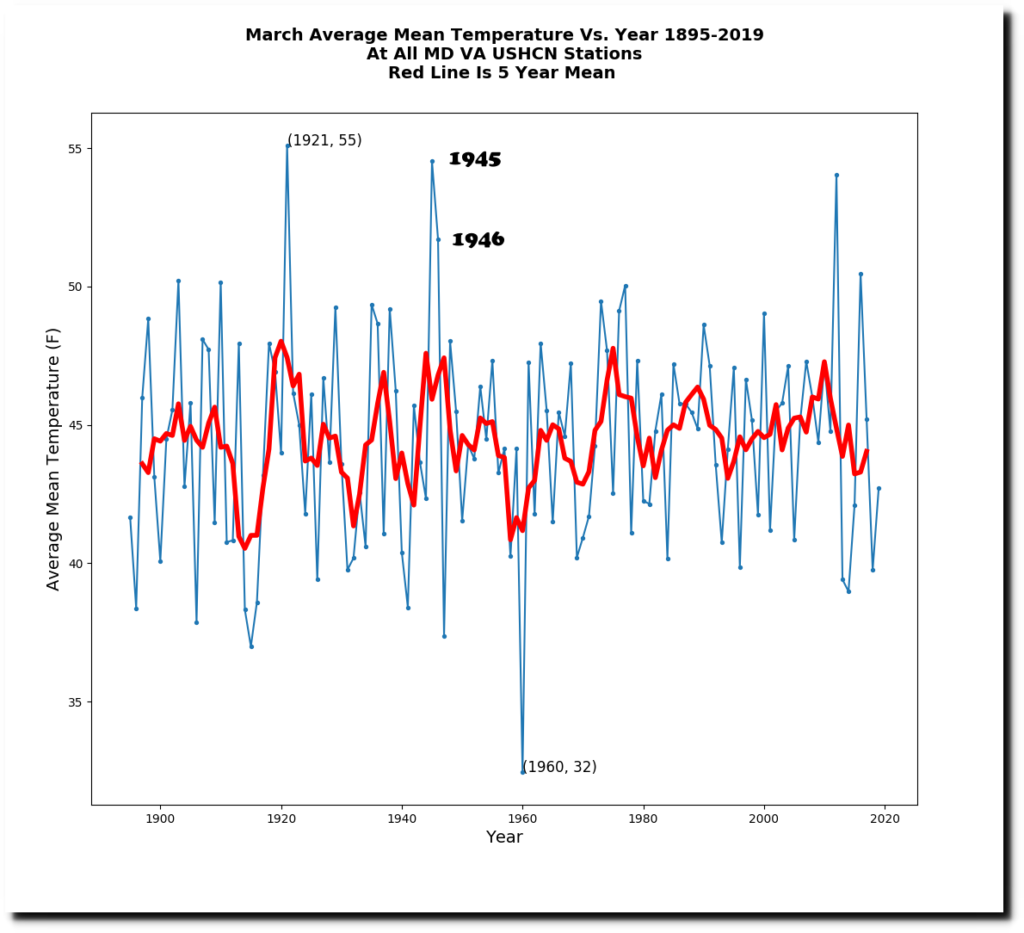 Also note that five of the last seven years have had below average March temperatures.
During March 2017, the New York Times used their favorite phrase "scientists say" to misinform the public about this topic.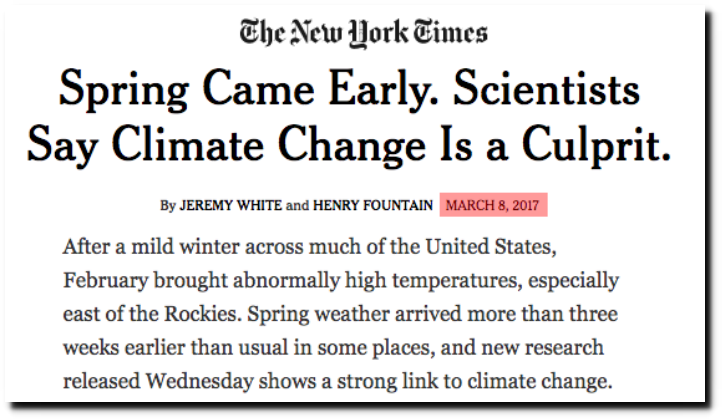 Spring Came Early. Scientists Say Climate Change Is a Culprit. – The New York Times
And in 2018, the Washington Post used the authoritarian "we expect" for their disinformation campaign.

Spring is running 20 days early. It's exactly what we expect, but it's not good. – The Washington Post
I took this picture a month later in Philadelphia on March 22, 2018, during Philadelphia's coldest and snowiest spring on record..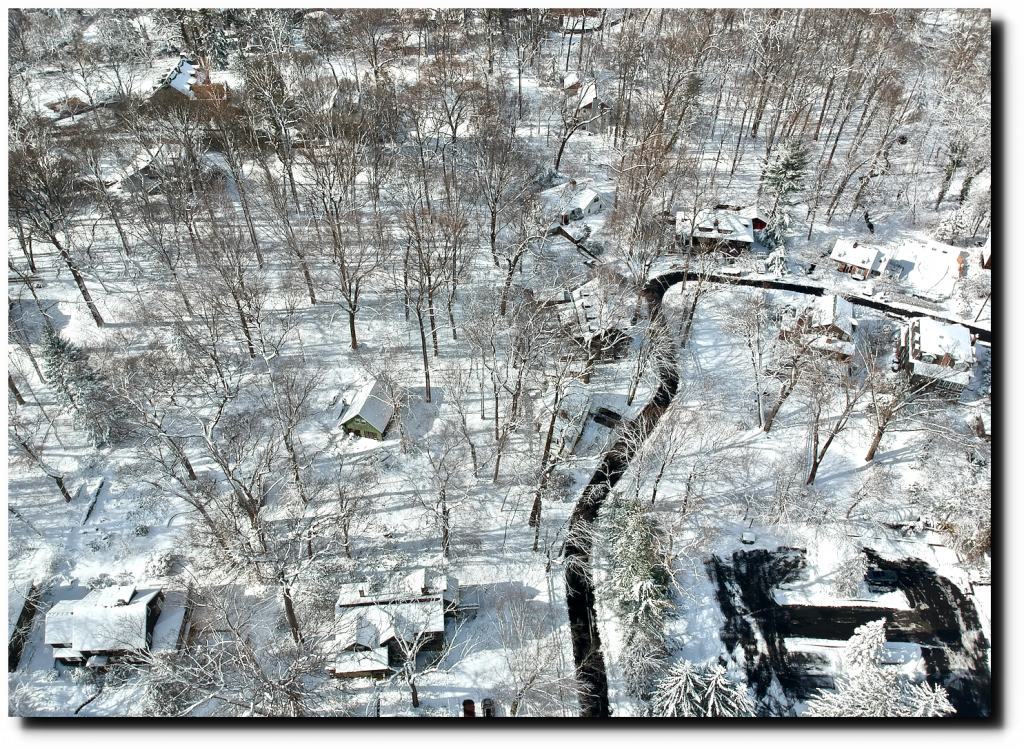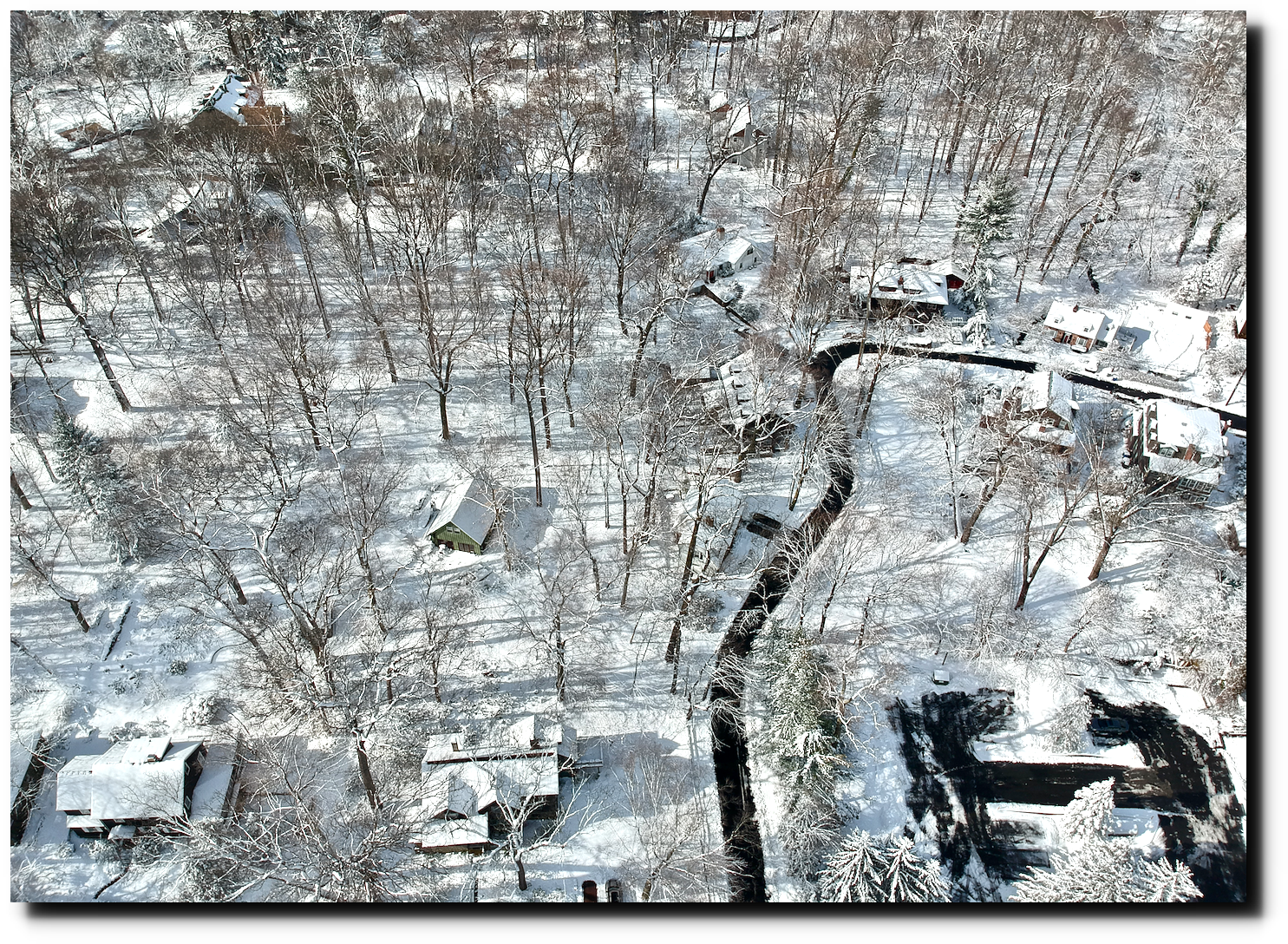 The Washington Post also predicts cherry blossoms will start blooming in January.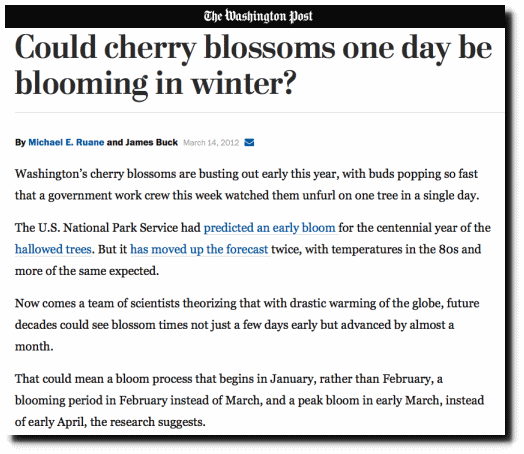 Could cherry blossoms one day be blooming in winter? – The Washington Post
Cherry blossom bloom dates show little or no trend since CO2 hit 350 PPM.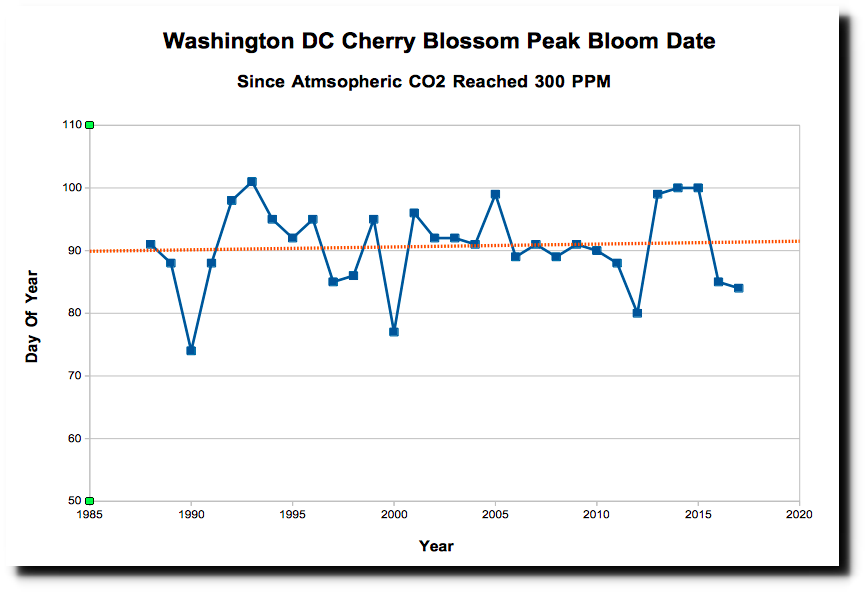 https://www.epa.gov/sites/production/files/2016-08/cherry-blossoms_fig-1.csv