One of the favorite lies of COVID alarmists is that Sweden not locking down didn't help their economy.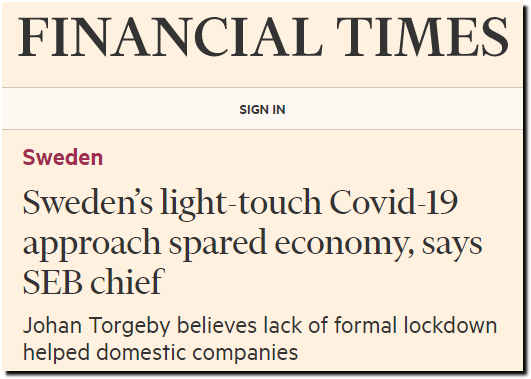 Sweden's light-touch Covid-19 approach spared economy, says SEB chief
Another lie is that Sweden is far from herd immunity.

Sweden Covid-19: Nation Remains Far From Herd Immunity – Bloomberg
Actual data shows they are close to herd immunity. Very few people are dying from COVID-19 in Sweden.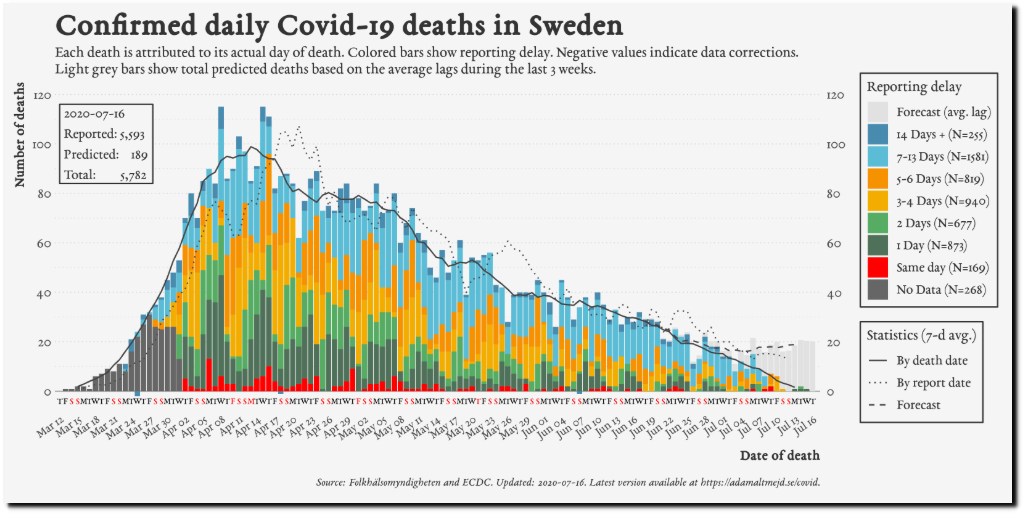 Reported Covid-19 deaths in Sweden | Swedish Covid-19 statistics
Sweden never shut their schools down, and had no problems as a result.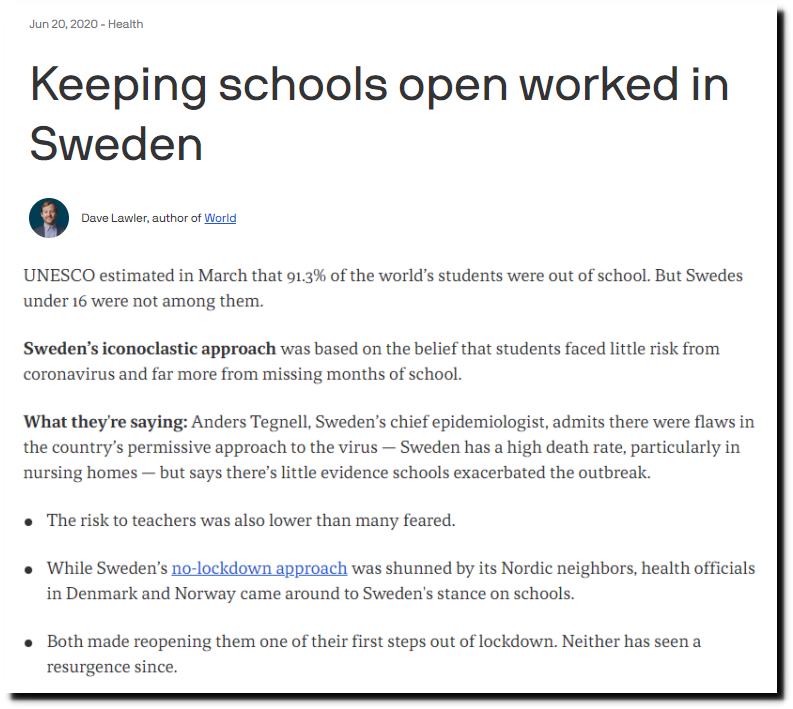 Keeping schools open, despite coronavirus, worked in Sweden – Axios
Sweden also rejected mandatory masking. There is no reason to doubt Sweden's success, but there is plenty of reason to doubt the competence and integrity of Dr. Fauci.