Everyone in Japan wears masks, and cases are skyrocketing.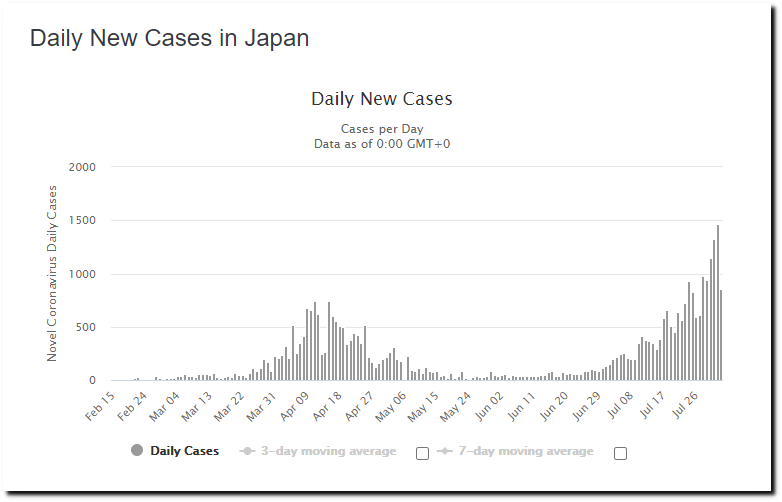 By contrast, very few people in Norway wear masks, and they hardly have any cases.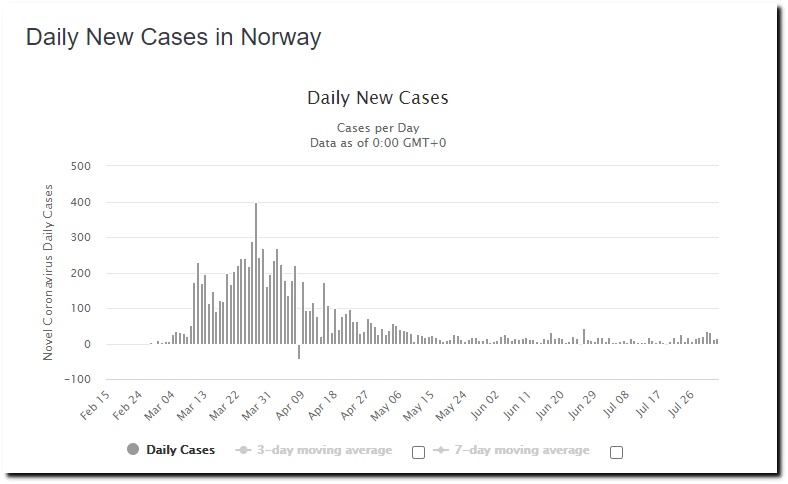 Coronavirus Update (Live): 18,380,046 Cases and 695,311 Deaths from COVID-19 Virus Pandemic – Worldometer
There is zero evidence to support the idea that lockdowns or masks are effective long term.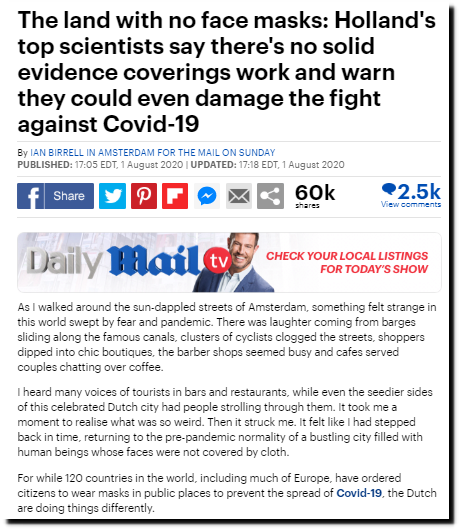 The land with no face masks: Holland's top scientists say there's no solid evidence coverings work | Daily Mail Online