Fifty years ago the United Nations, leading academics and the New York Times wanted to poison the food and water supply in order to control population.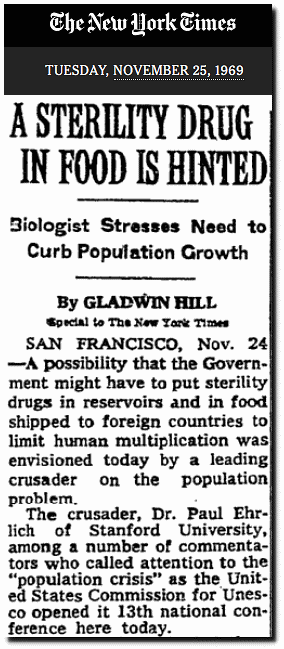 TimesMachine: November 25, 1969 – NYTimes.com
The black community recognized this as genocide.
The Evening News – Google News Archive Search
And California academics are back at it again.