Jennifer Newsom's deleted tweet.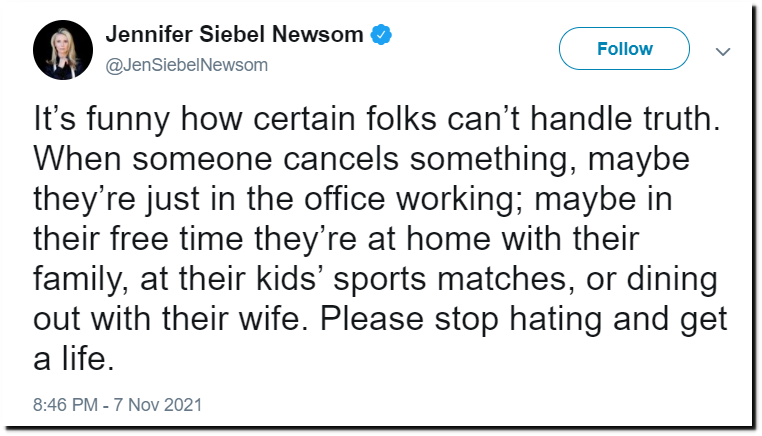 Jennifer Siebel Newsom on Twitter: "It's funny how certain folks can't handle truth. When someone cancels something, maybe they're just in the office working; maybe in their free time they're at home with their family, at their kids' sports matches, or dining out with their wife. Please stop hating and get a life."
California Gov. Gavin Newsom canceled his planned trip to Glasgow, Scotland, for the United Nations climate conference in a surprise announcement Friday morning, citing "family obligations."

"Due to family obligations, Governor Newsom will no longer be traveling to the 2021 United Nations Climate Change Conference (COP26) and will instead be participating virtually, focusing on California's landmark climate change policies," spokeswoman Erin Mellon wrote in a statement.
Gavin Newsom cancels trip to UN climate conference in Glasgow | The Sacramento Bee