On May 23, 1972, 135 degree temperatures were reported in India and three hundred deaths were blamed on the heat.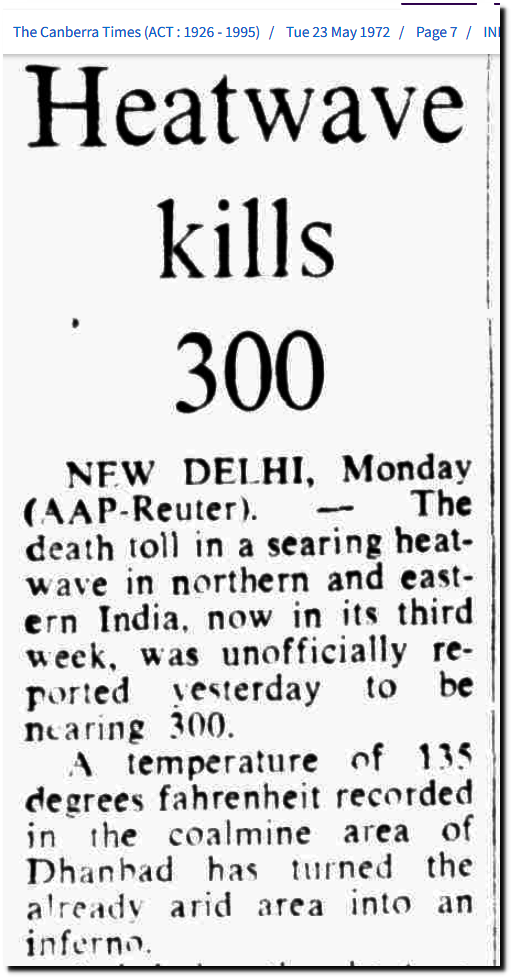 23 May 1972 – INDIA Heatwave kills 300 – Trove
Climate experts sent a letter to President Nixon warning of a new ice age.
THE ROLE OF NOAA'S CLIMATE PREDICTION CENTER IN THE DEVELOPMENT OF CLIMATE SERVICES
Now experts say heatwaves in India are caused by global warming and are only going to get worse.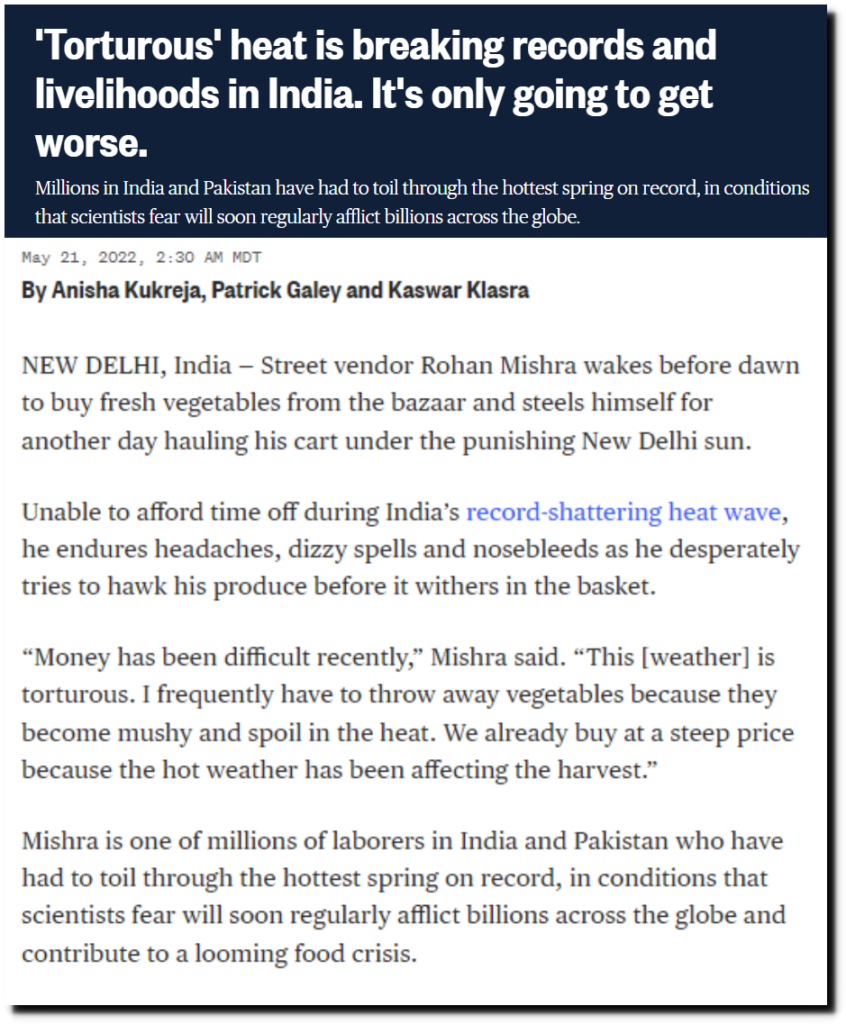 A heat wave is hitting India and Pakistan. Climate change means it's only going to get worse.
April through June are the hottest months in India.