After decades of catastrophic man-made global warming, Earth's temperature is right at the 1979-2000 mean, and Arctic sea ice extent is just below the 1981-2010 median.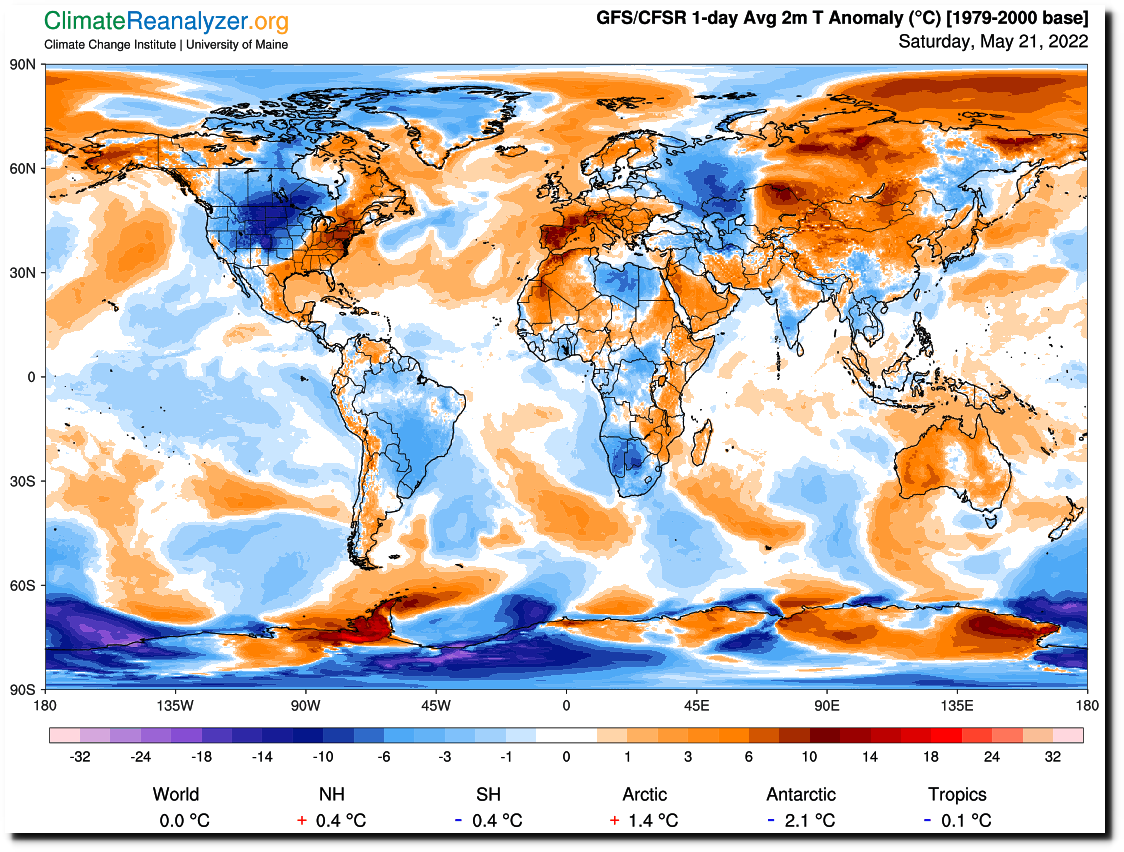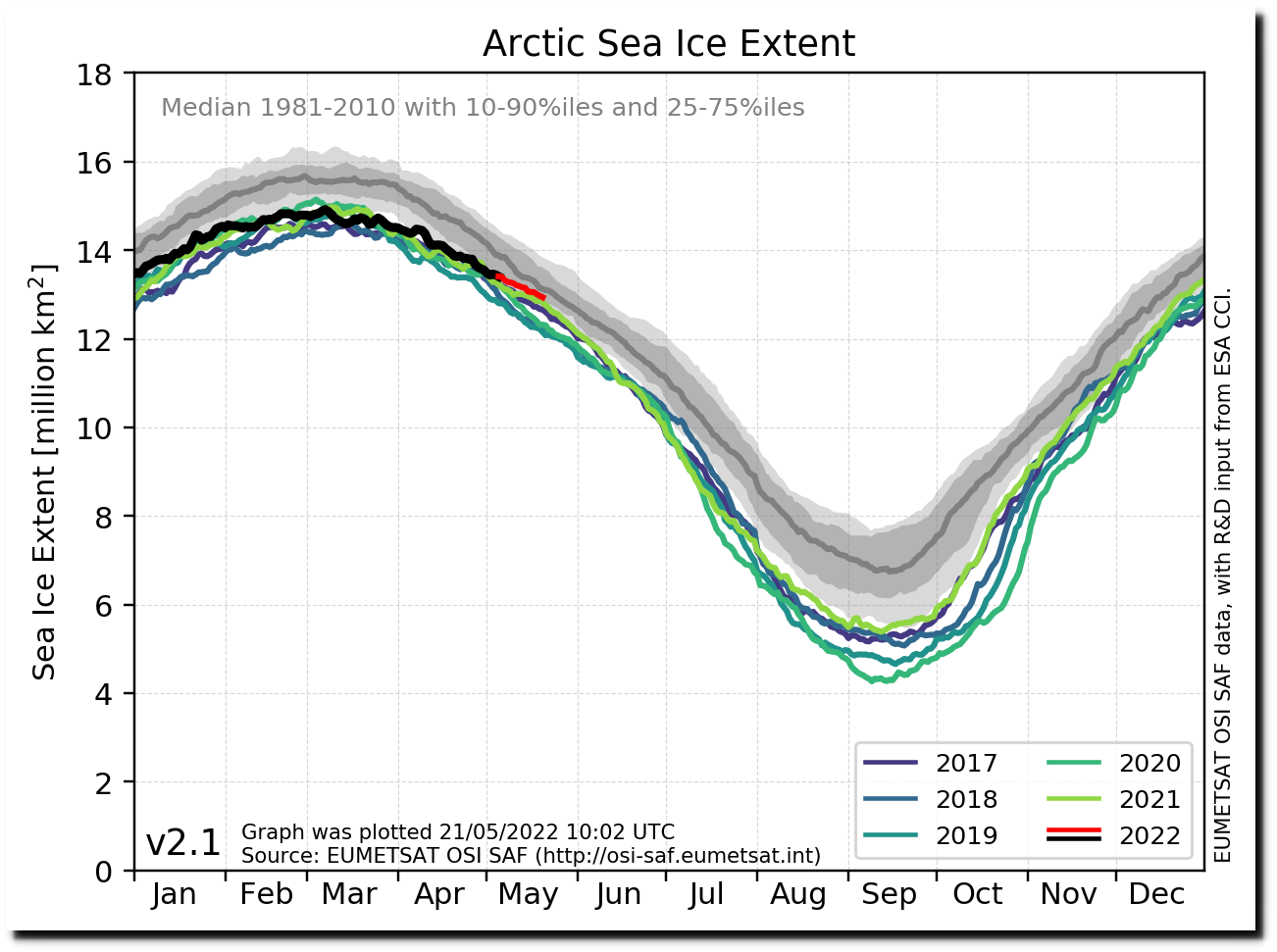 Ocean and Ice Services | Danmarks Meteorologiske Institut
The average maximum temperature in the US so far this year has been well below average.
The average minimum temperature has been close to record cold.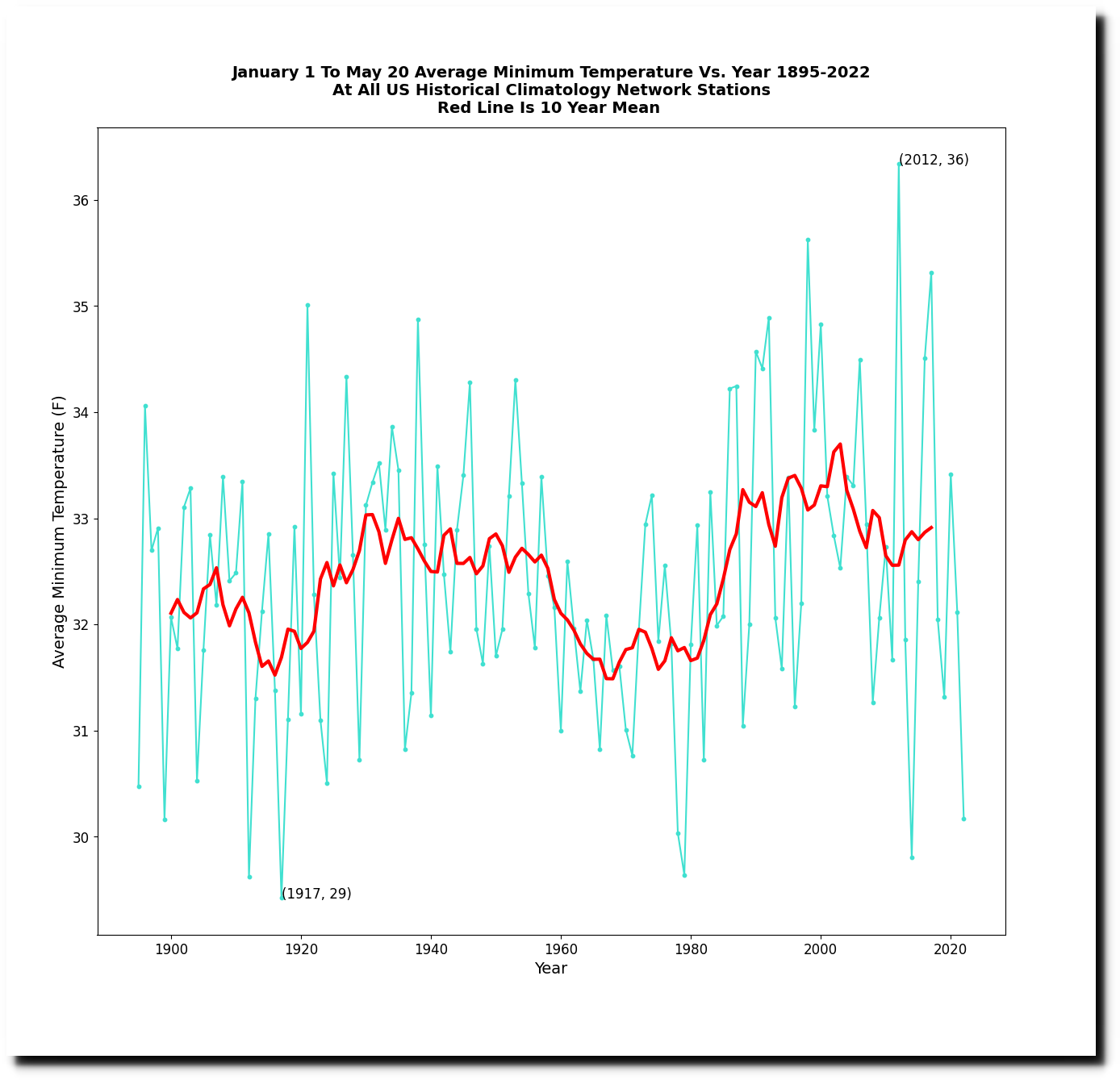 The percent of days above 60F has been close to a record low.
The percent of nights below 20F has been second highest on record.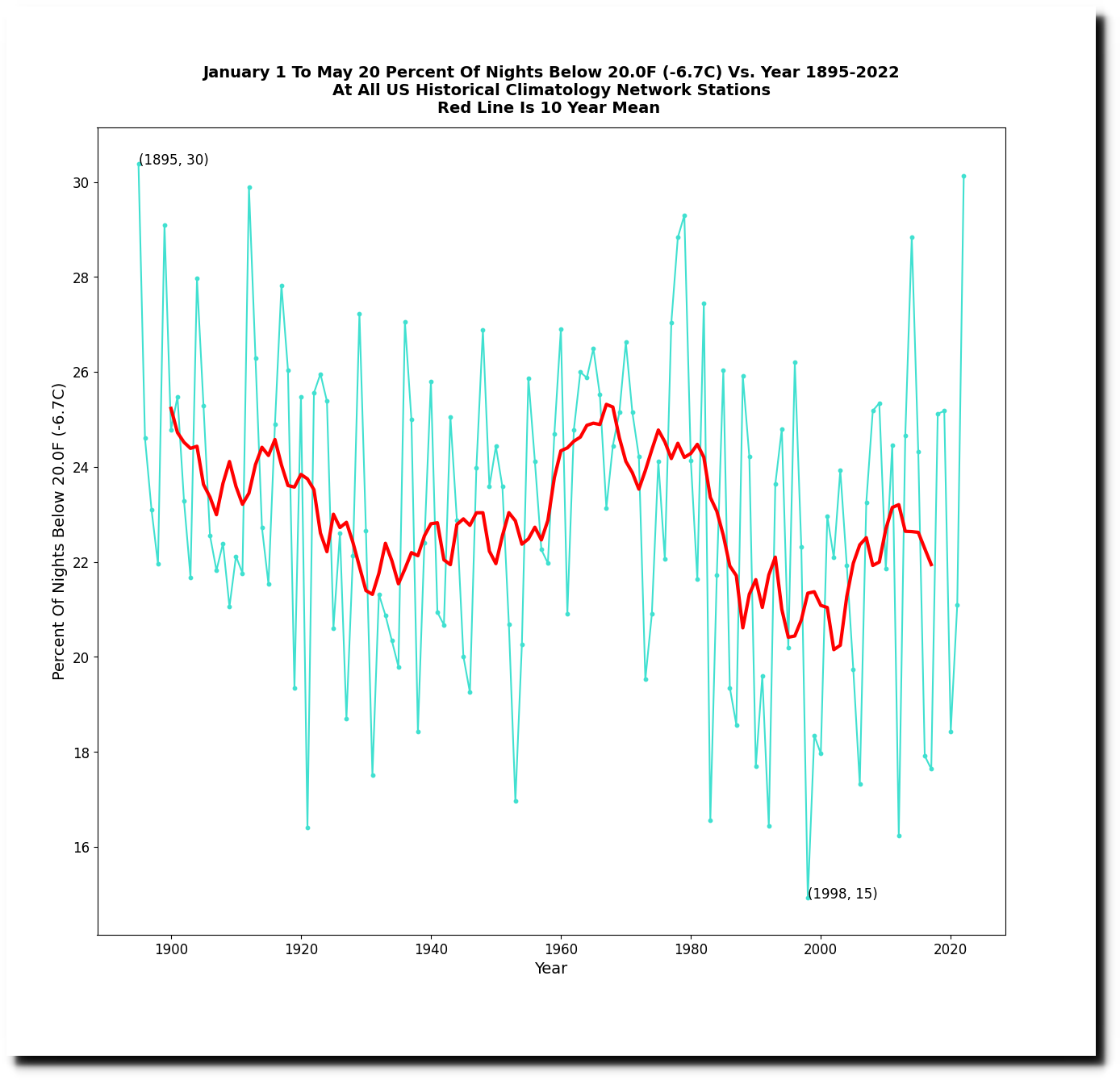 Well below average temperatures forecast for the rest of the month.