New Mexico had their eighth wettest summer on record, with lots more rain in the forecast during their normally dry autumn.  The press says they are having the worst megadrought in 1,200 years.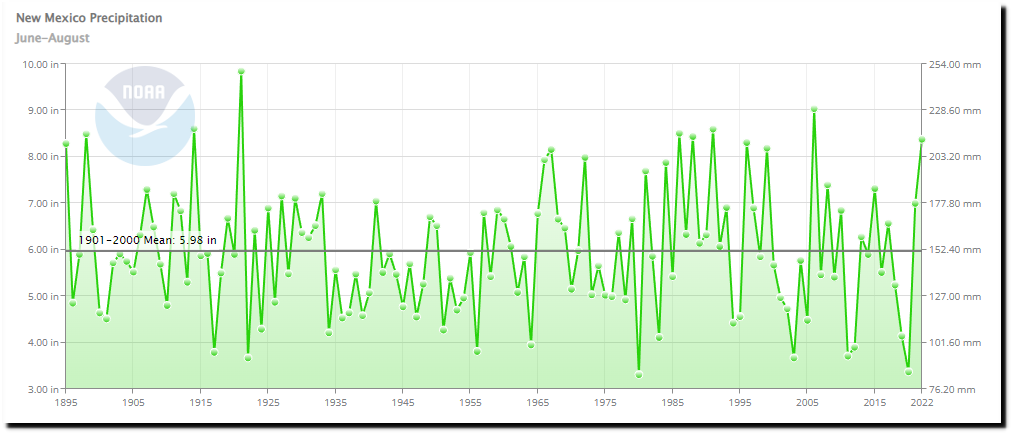 Climate at a Glance | National Centers for Environmental Information (NCEI)
Some parts of the state received more than twenty inches of rain this summer.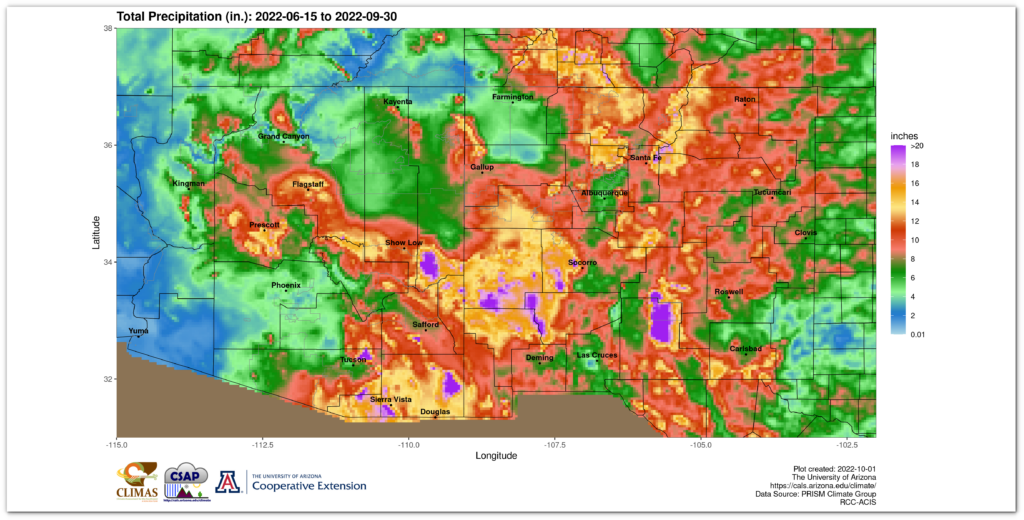 SW_Monsoon_TotalPrecip.png (4800×2400)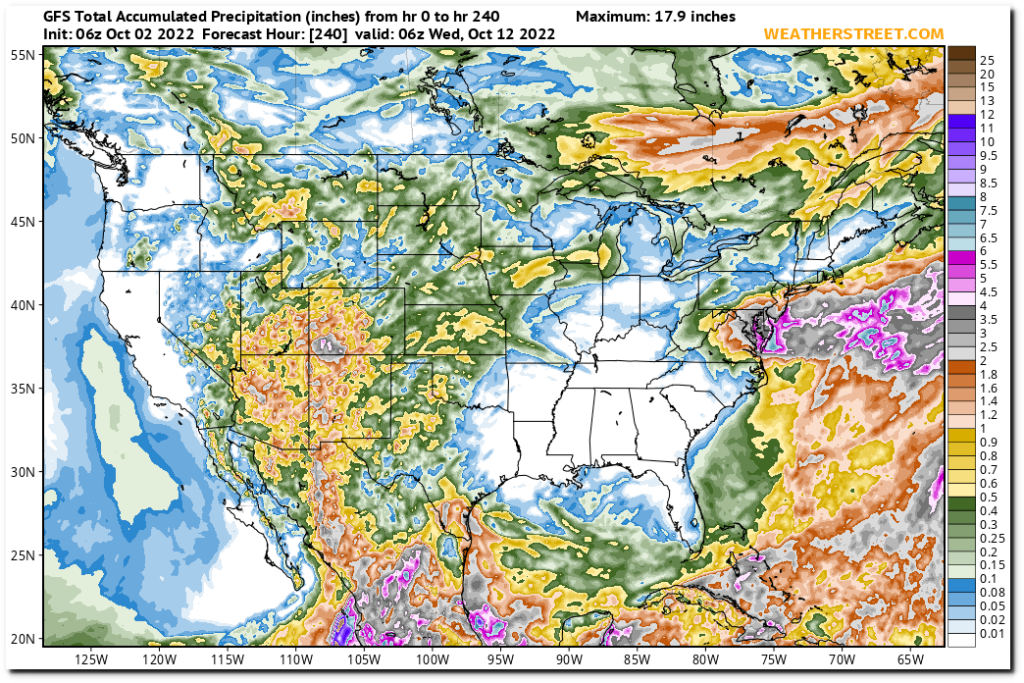 https://weatherstreet.com/gfs_files/gfs_apcpn_us_40.png