Death rates from natural disasters including "all geophysical, meteorological and climate events" are down 95% over the past century, and academics want to sue oil companies for deaths caused by meteorological events.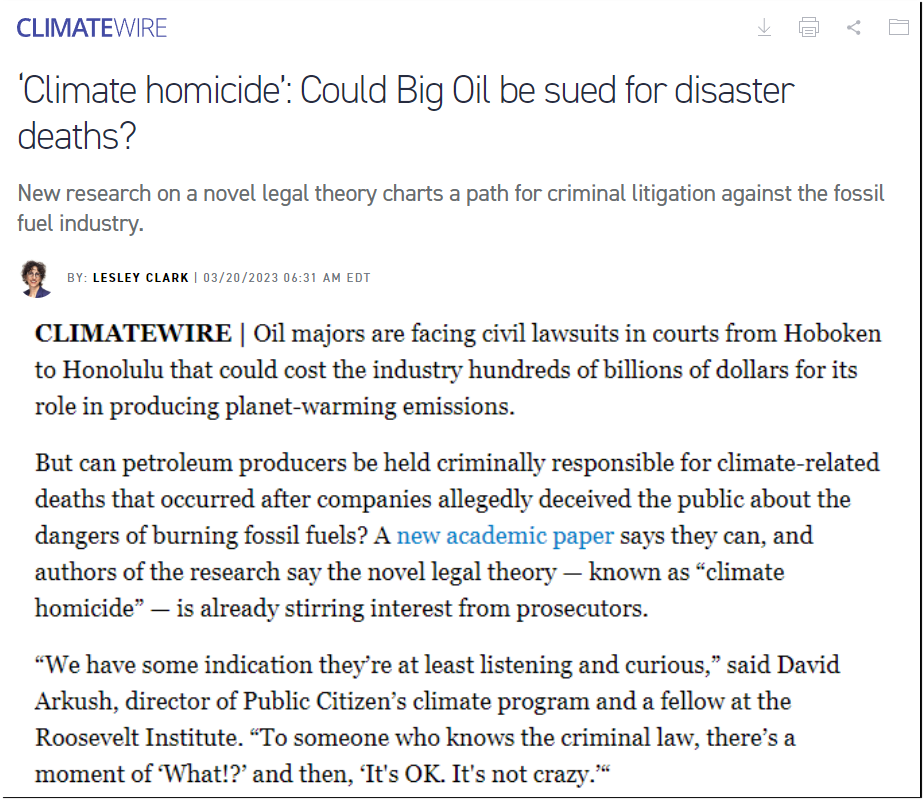 POLITICO Pro | Article | 'Climate homicide': Could Big Oil be sued for disaster deaths?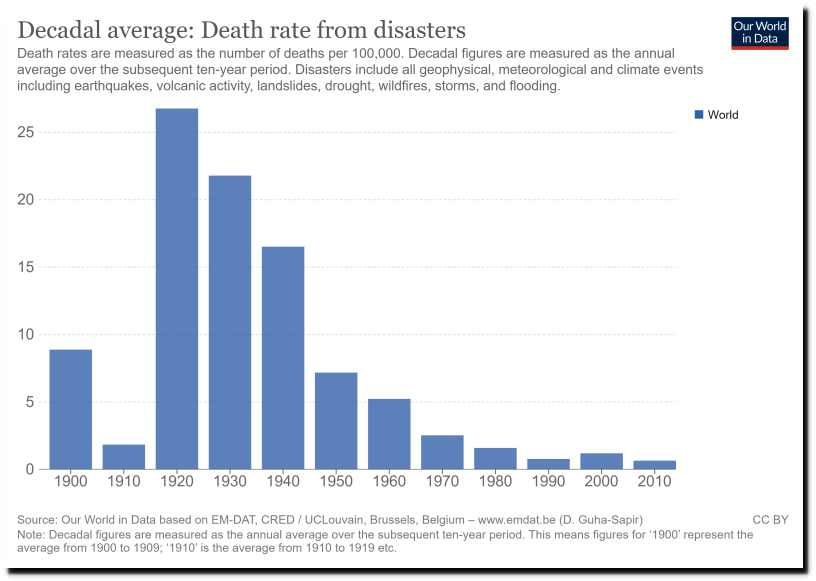 Natural Disasters Data Explorer – Our World in Data
Fossil fuels keep billions of people alive day to day around the world. They provide our heat, light, communications and transportation. They make it possible for trucks to bring food. People who want to ban fossil fuels are advocating genocide.
On March 23, 1913 "scores" of towns were wiped out by tornadoes in six states. Omaha was largely destroyed.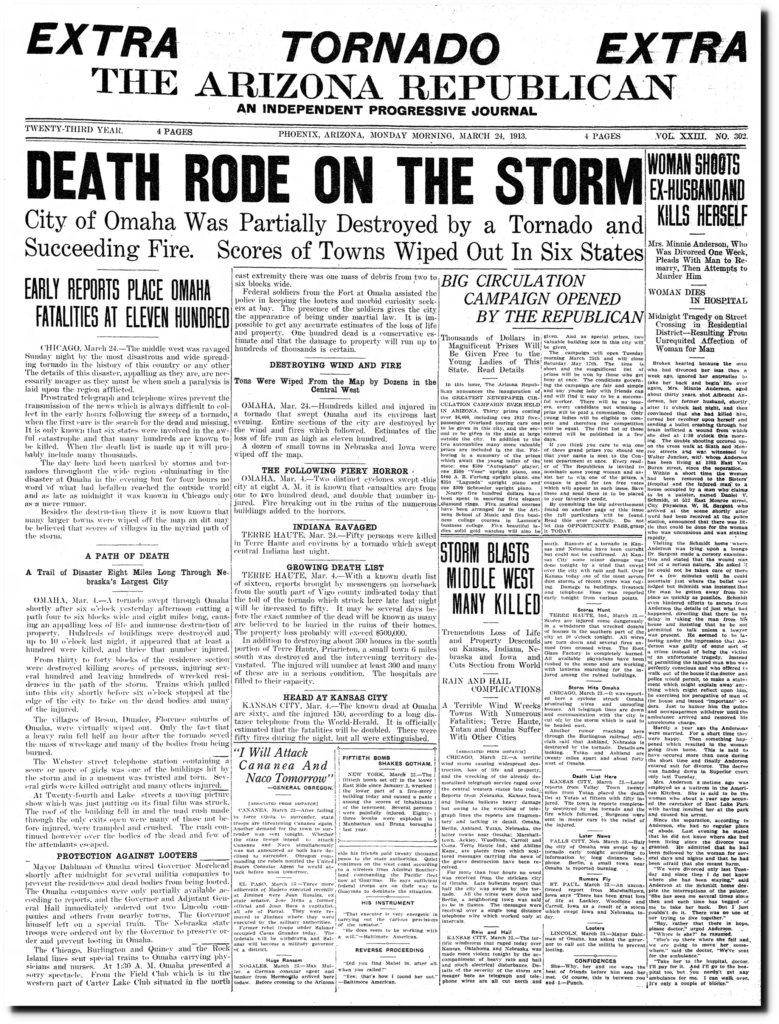 24 Mar 1913, Page 13 – Arizona Republic at Newspapers.com
23 Mar 1913, Page 9 – The Daily Deadwood Pioneer-Times at Newspapers.com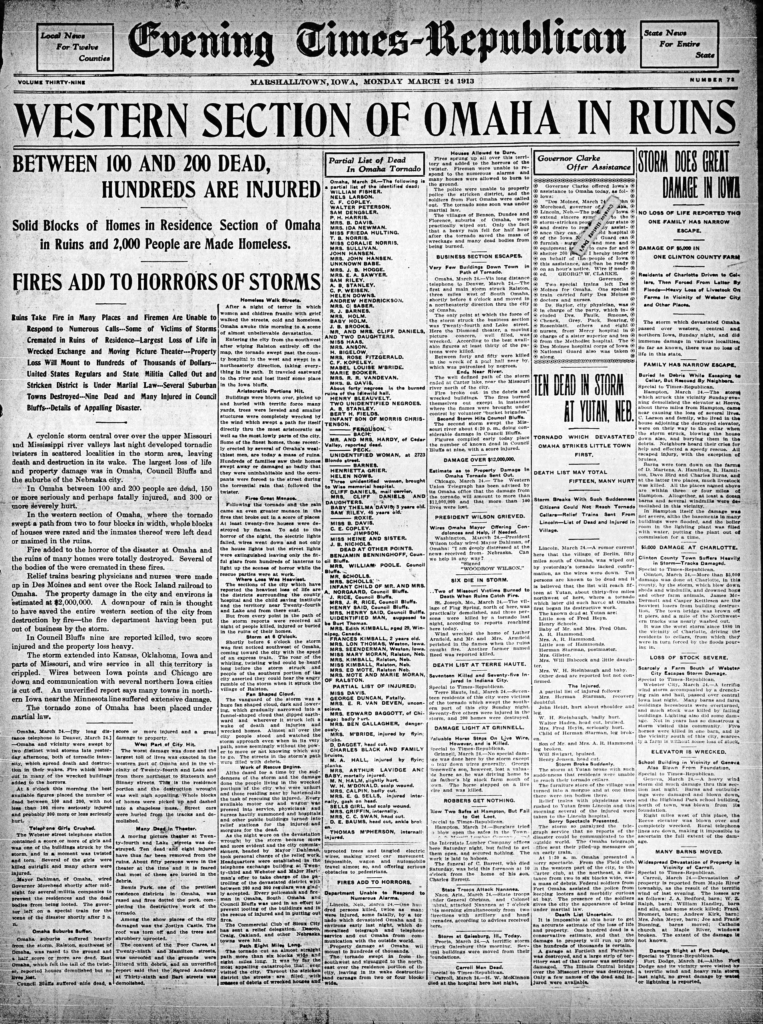 24 Mar 1913, 1 – Evening Times-Republican at Newspapers.com