The Washington Post says Arctic sea ice has seen irreversible thinning over the past fifteen years.
Arctic ice has seen an 'irreversible' thinning since 2007, study says – The Washington Post
Fifteen years ago the ice at the North Pole was about 1.5 meters thick, prompting academics to warn about an imminent ice-free Arctic.  Al Gore predicted this at the Nobel Prize ceremony in 2007.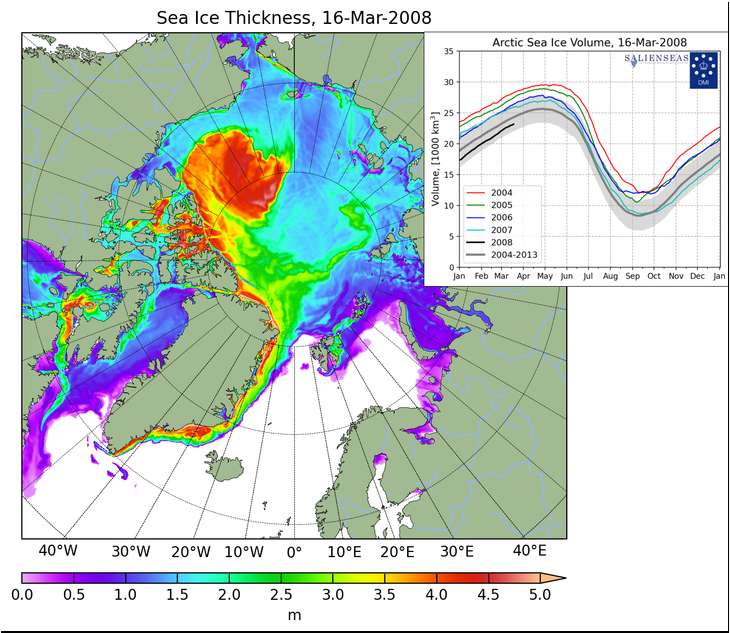 CICE_combine_thick_SM_EN_20080316.png (728×631)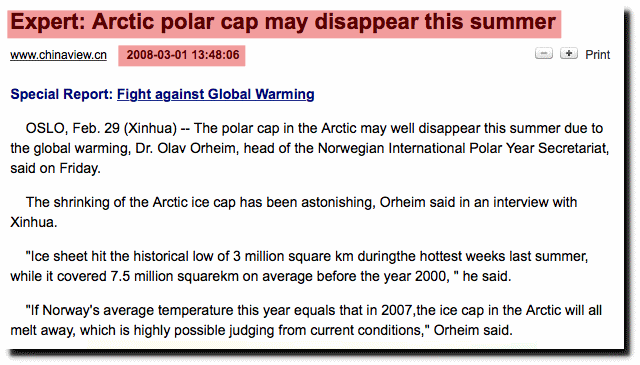 Expert: Arctic polar cap may disappear this summer_English_Xinhua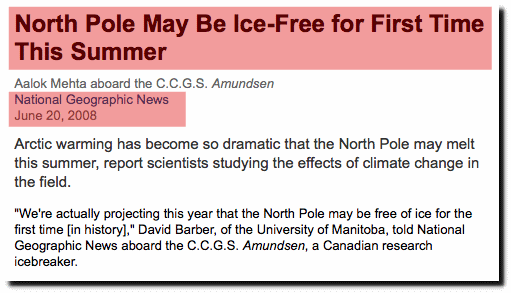 North Pole May Be Ice-Free for First Time This Summer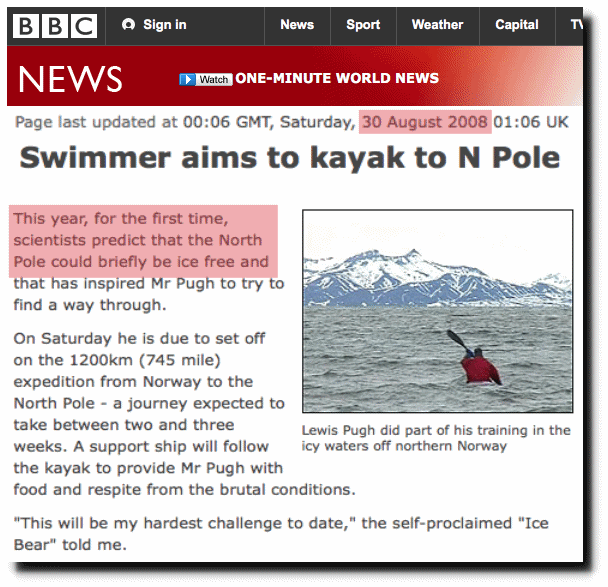 BBC NEWS | UK | Swimmer aims to kayak to N Pole
"there will be no sea ice left in the summer in the Arctic Ocean somewhere between 2010 and 2015. "And it's probably going to happen even faster than that," said Fortier, who leads an international team of researchers in the Arctic"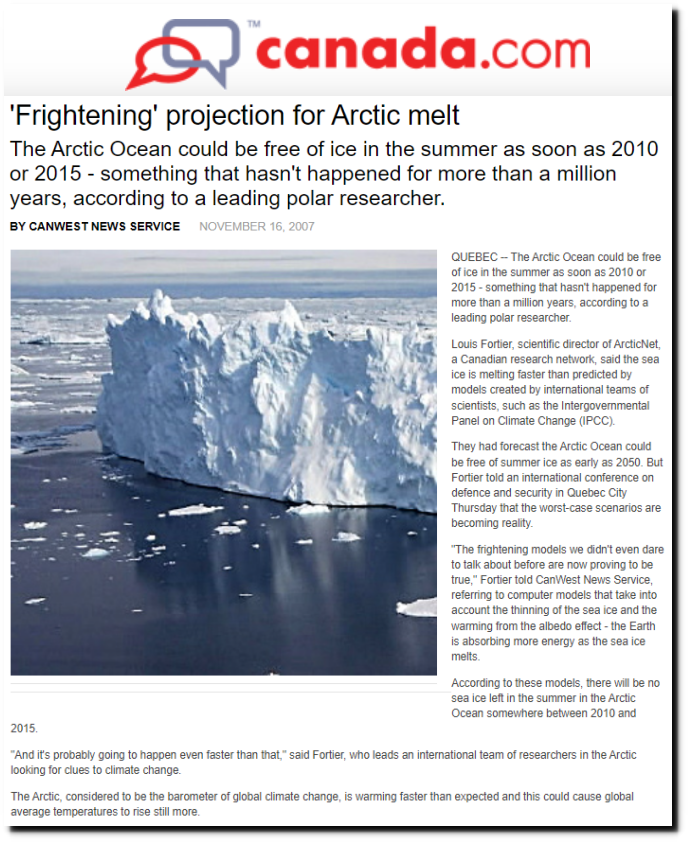 'Frightening' projection for Arctic melt

The Daily Reporter – Google News Archive Search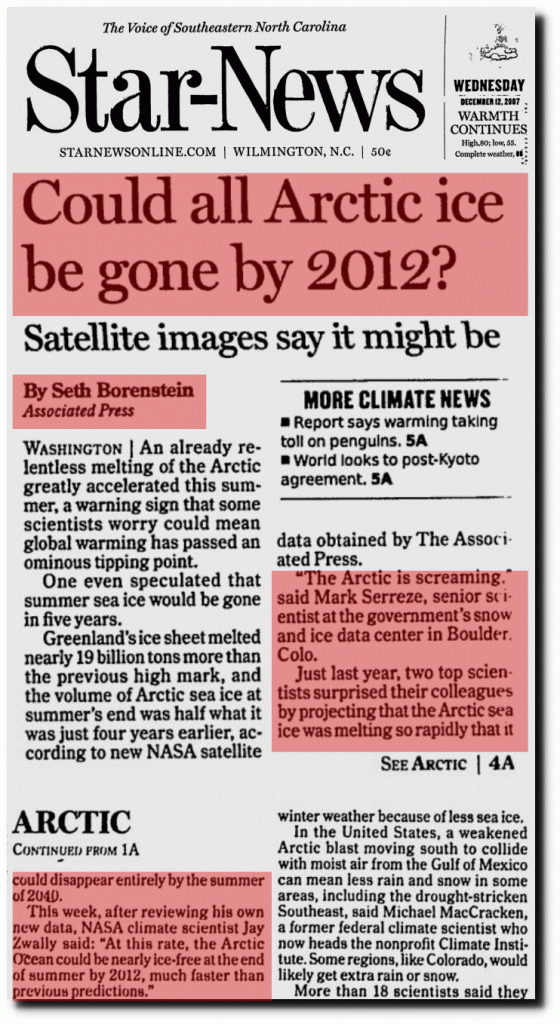 Star-News – Google News Archive Search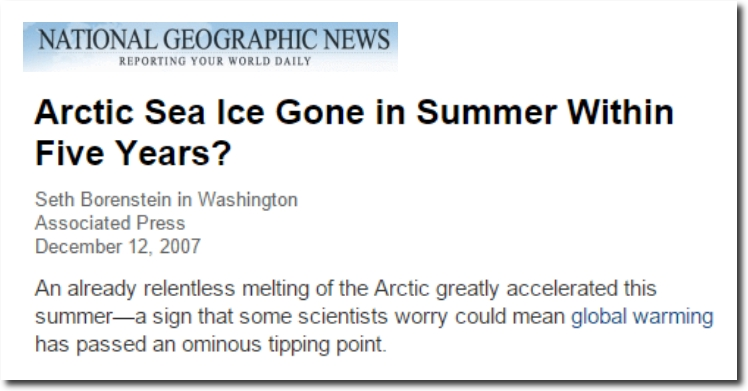 Arctic Sea Ice Gone in Summer Within Five Years?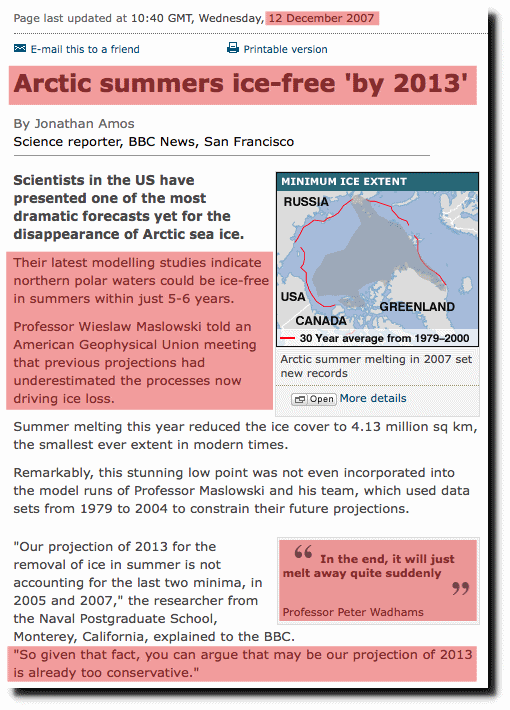 BBC NEWS | Science/Nature | Arctic summers ice-free 'by 2013'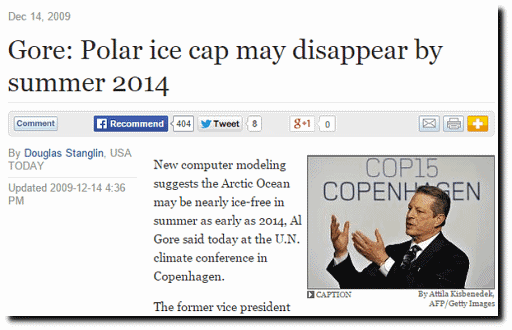 Gore: Polar ice cap may disappear by summer 2014
There is more sea ice now than when Al Gore made that forecast.
ftp://osisaf.met.no/prod_test/ice/index/v2p1/nh/osisaf_nh_sie_daily.txt
Now the ice at the North Pole is two meters thick, the same as it was in 1958.
FullSize_CICE_combine_thick_SM_EN_20230316.png (1400×1213)
"Although the idea that a solid ice sheet covers the central Arctic has lingered stubbornly in the popular fancy, the northern cap of ice worn by our planet is actually a thin crust— on the whole, only about seven feet thick"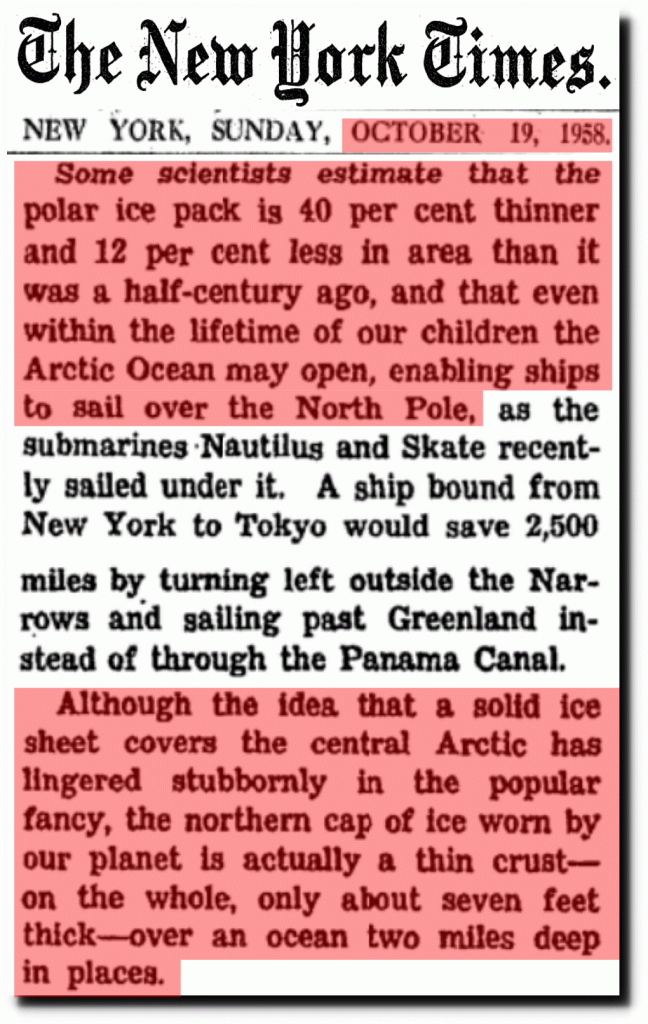 The Changing Face of the Arctic; The Changing Face of the Arctic – The New York Times