Summer afternoon temperatures in Wisconsin have dropped about ten degrees since the 1930s.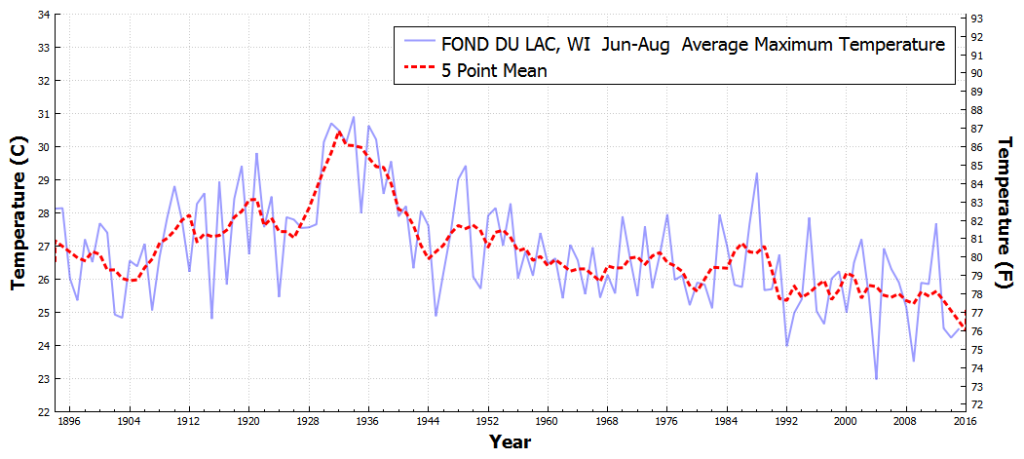 The hottest days are also down about 10 degrees.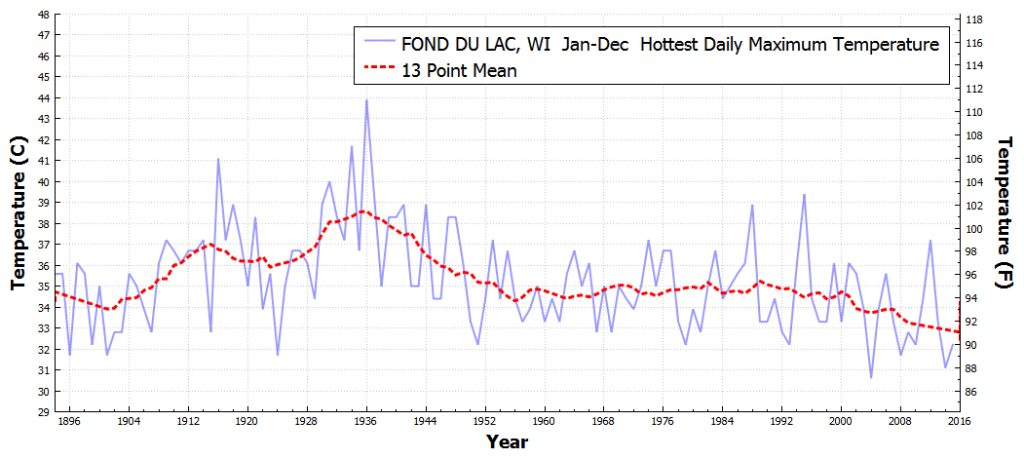 And the number of hot days has declined by 90%.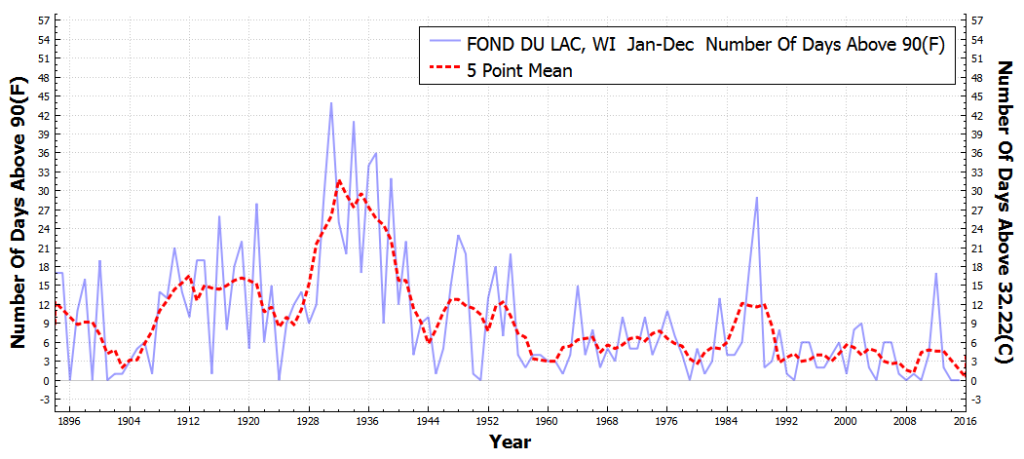 US government criminals of course claim the exact opposite is happening, because they are paid by the White House to lie about climate.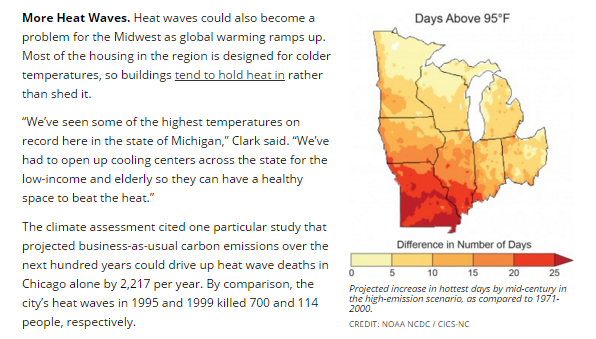 The Impact Of Climate Change On The Midwest: More Heat, More Droughts, More Floods, Fewer Crops | ThinkProgress
Iowa looks pretty hot on that map, and like Wisconsin the number of hot days has plummeted.
It is pretty safe to assume that anything the US government says about climate is the exact opposite of what is happening.