When Obama was elected, there was 66% concern about global warming. Now it is 64%. This is because Obama healed the planet in June of 2008. Some doubts in Obama's powers remain though, because of the warm winter.


U.S. Concern About Global Warming at Eight-Year High
The spike this year is more likely due to the massive propaganda push rather than the warm winter. There has been no trend in winter temperatures in the US over the last century, and five of the last eight winters have been colder than the century average. Winter 2014-2015 was one of the coldest on record in the eastern US (with snow piles 70 feet high) and the winter of 2013-2014 was coldest since 1979 across the US. Those two winters brought record ice to the Great Lakes.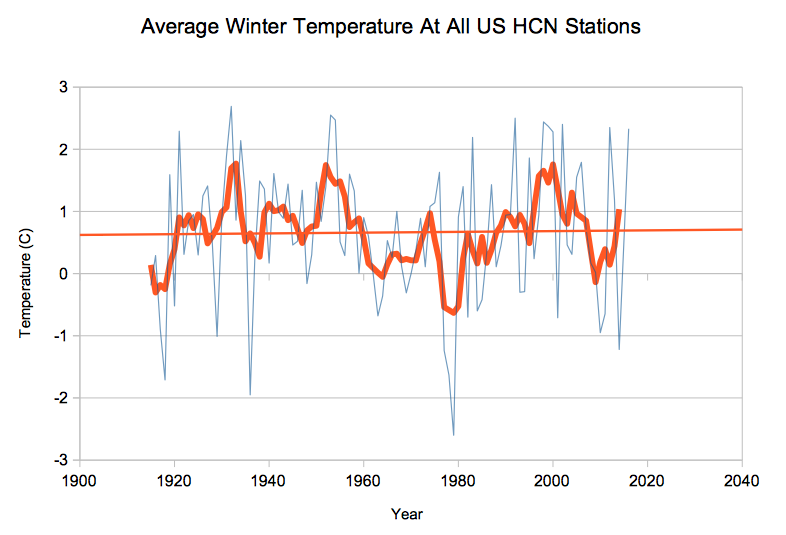 Two thirds of Americans blame human activity for rising temperatures.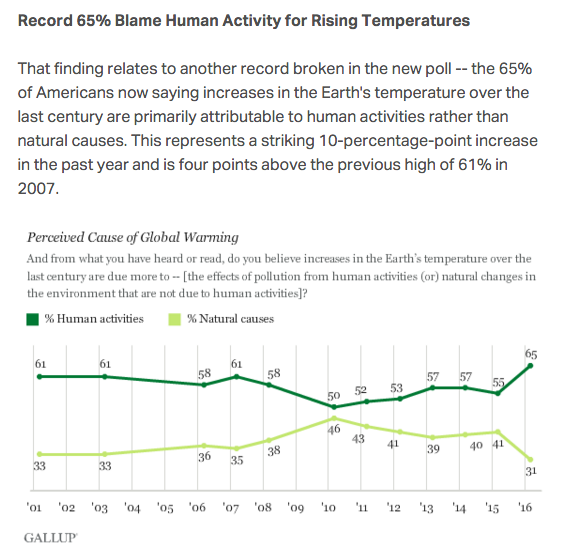 Americans are completely correct about that. Data tampering by human NOAA and NASA employees is indeed responsible for rising temperatures.