Climate fraudsters Al Gore has made $500 million and a Nobel prize off his global warming scam, and he nearly stole the presidency in the year 2000. He was running far behind Bill Bradley in the Democratic primaries, so he put top Democratic criminal Donna Brazille in charge.
Brazille had been fired by Dukakis twelve years earlier for lying about George Bush Sr. having an extra-marital affair. As a professional liar himself, Gore saw that as a positive attribute, and hired Brazille to play the race card against Bradley and Colin Powell. Gore then blamed her bad behavior on the victim of her bad behavior.
Clearly, Gore is vulnerable on character and veracity. That is, he tells "checkable" untruths.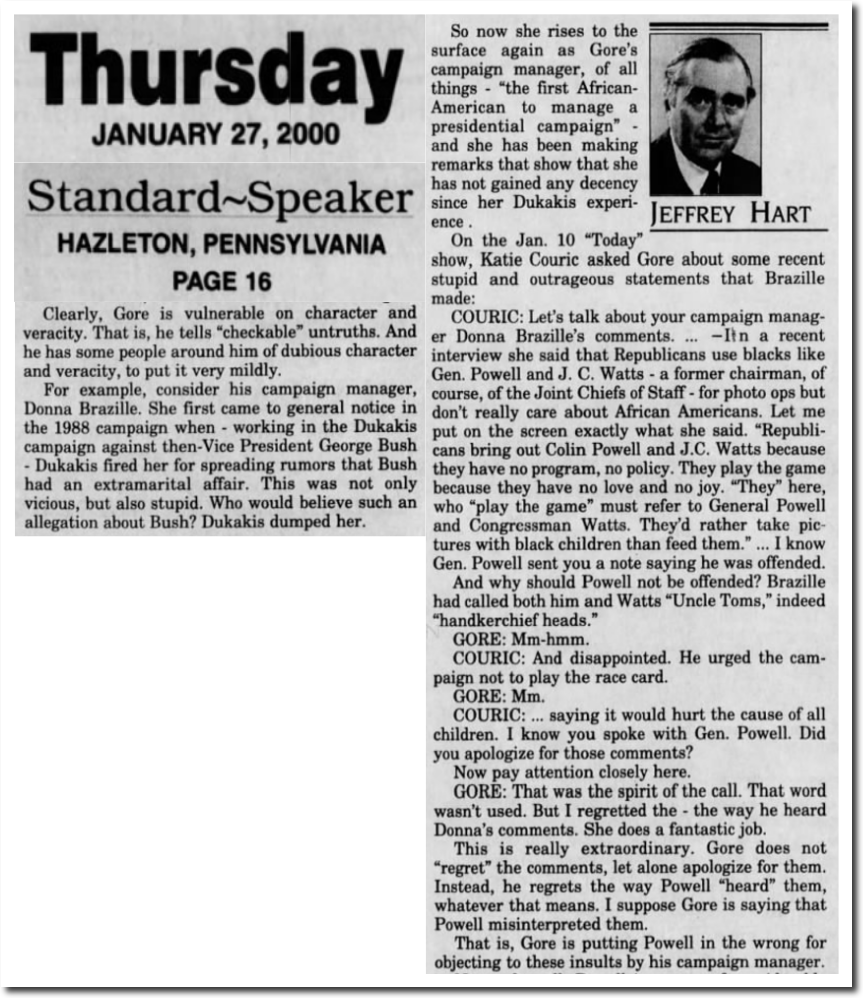 27 Jan 2000, Page 16 – Standard-Speaker
Fast forward to 2016, CNN and Hillary Clinton hired the same criminal, Donna Brazille, to hack the primary and steal the election from the voters – by giving Hillary debate questions ahead of time.
In 2o12, Obama was on the ropes for lying about Benghazi, so CNN colluded with the White House to hack the debates.
This criminal operation, known as CNN and the Democratic Party goes on generation after generation stealing elections from the American people. It is time for Congress to take action.