Antarctic sea ice extent has been increasing since 1979, and reached a record high in 2014.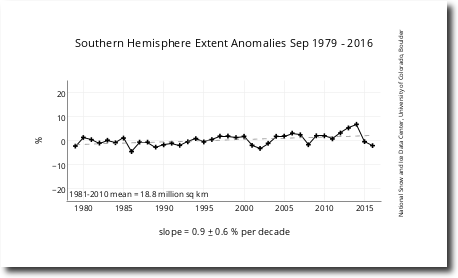 S_09_extent_anomaly_plot_v2.1.png (420×240)
At the end of August last year, there was a large amount of excess ice.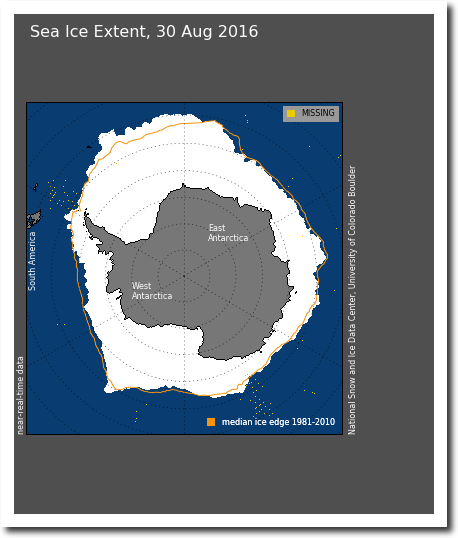 Stormy winter weather during the first two weeks of September, 2016 broke up some ice, and it hasn't all grown back yet.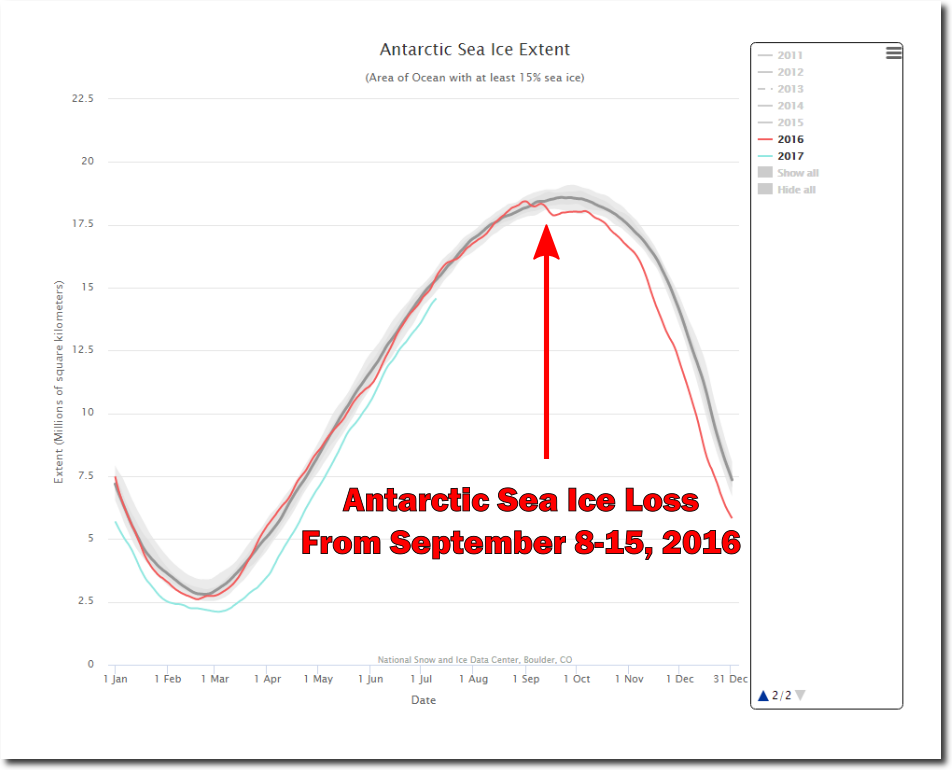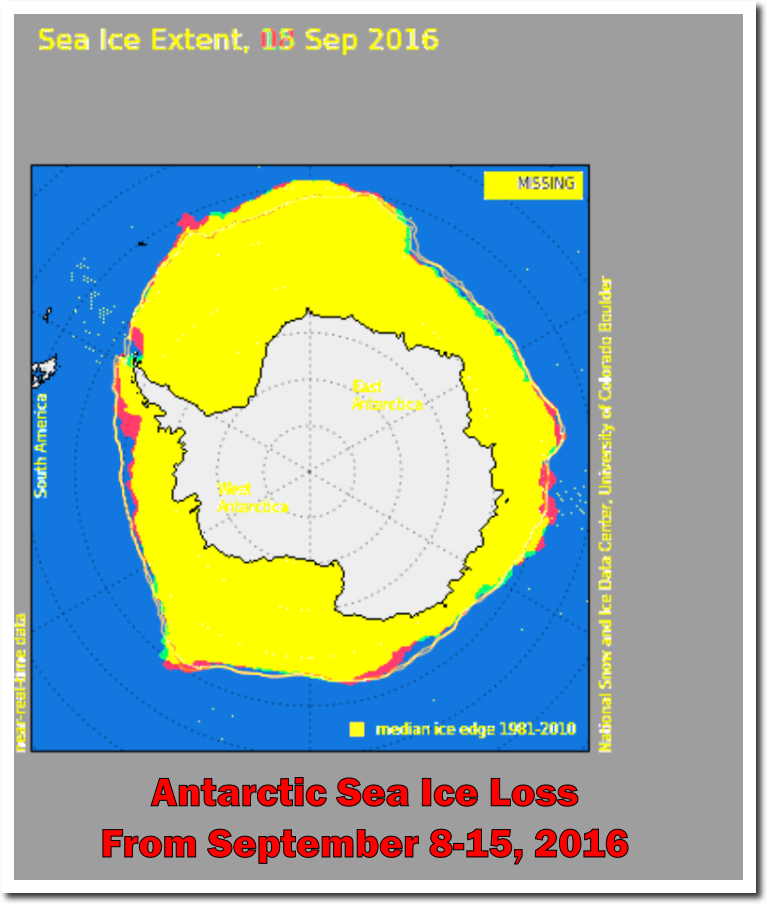 Climate scientists immediately jumped on this week of stormy weather as proof that global warming was destroying the planet.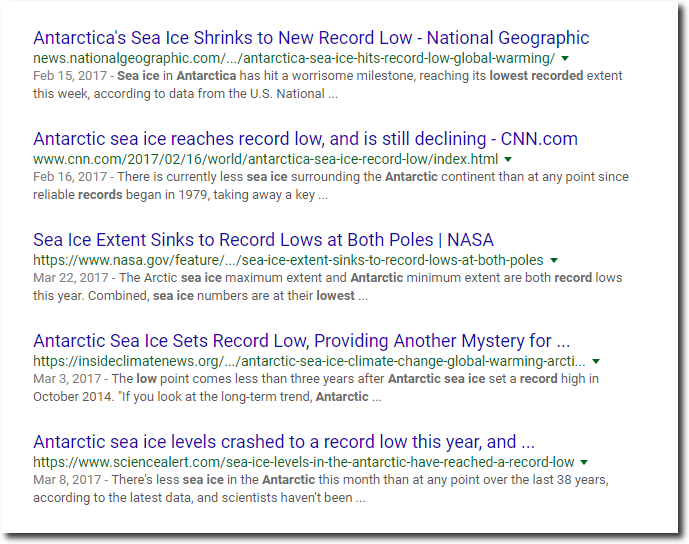 Climate science has nothing to do with science. It is a criminal venture being propagated by consultants who call themselves scientists, and will say anything for money.