Climate alarmists got hysterical a few weeks ago about a forecast high temperature of 121F in Phoenix. It didn't happen and wouldn't have been unusual for Arizona anyway.
But on July 24, 1936 temperatures did reach 121F in Kansas, and 118F in Nebraska. Almost the entire US was over 90F.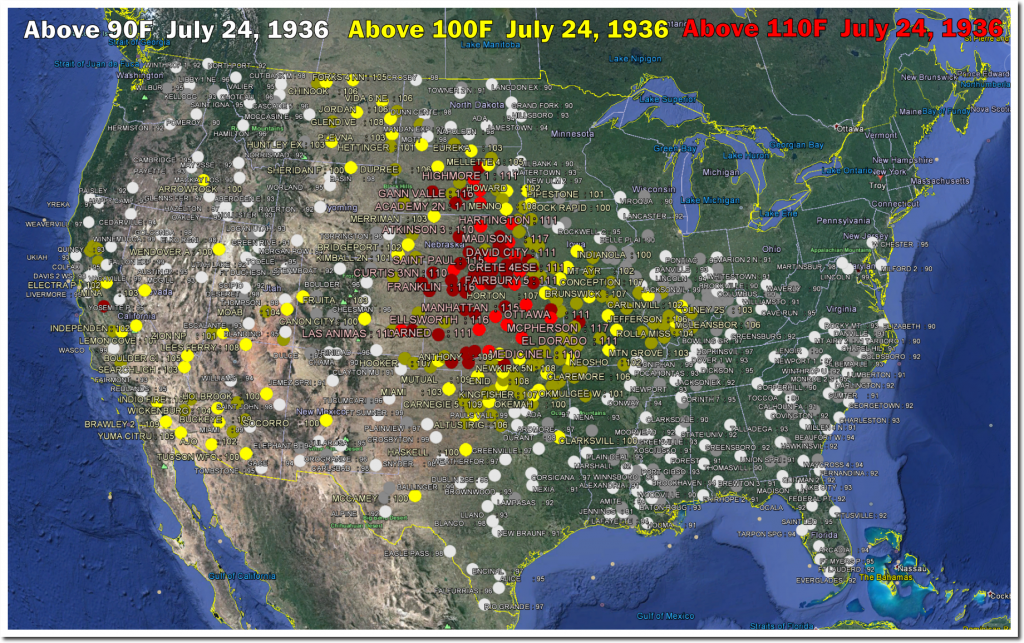 July 24, 1934 was even hotter.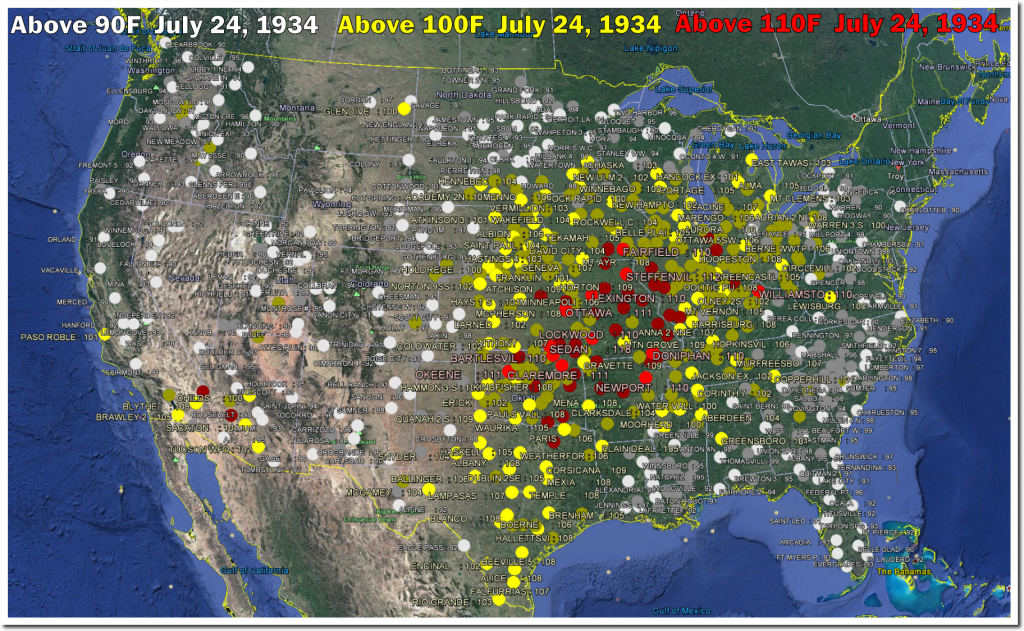 July 24, 1940 was almost as hot.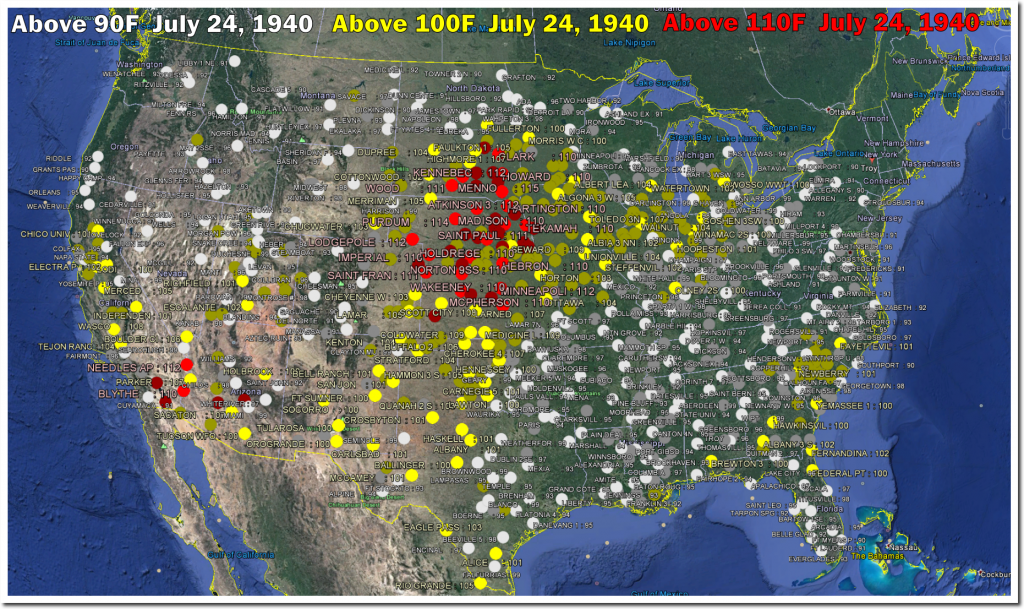 During the July 1901 heatwave, 700 people died from the heat in New York City alone.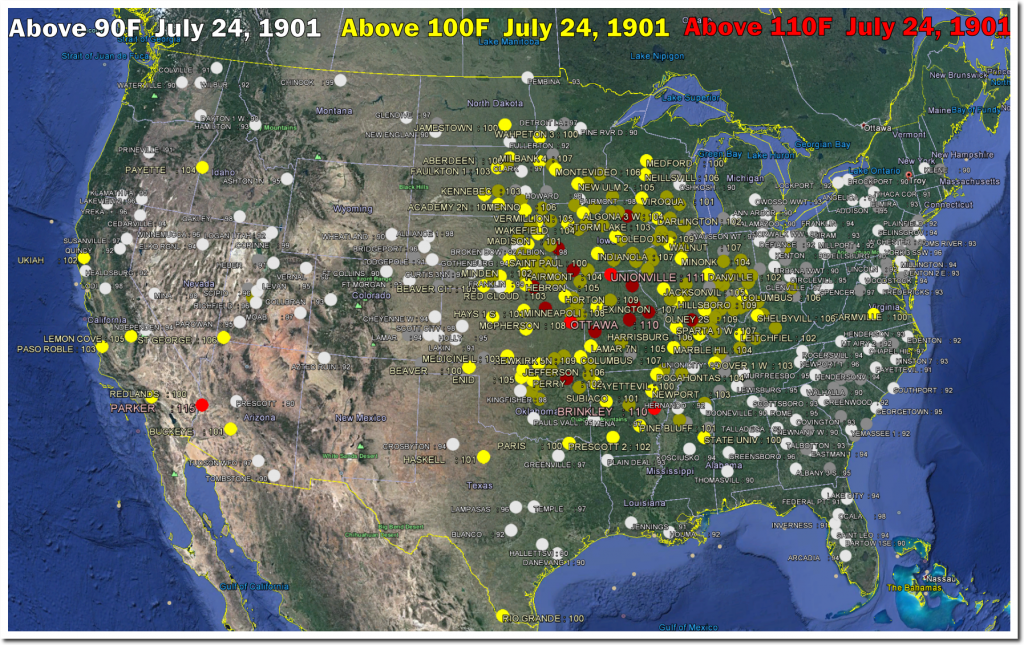 The last really hot July 24 occurred in 1940, when CO2 was below 320 PPM. As CO2 has increased, hot weather has decreased.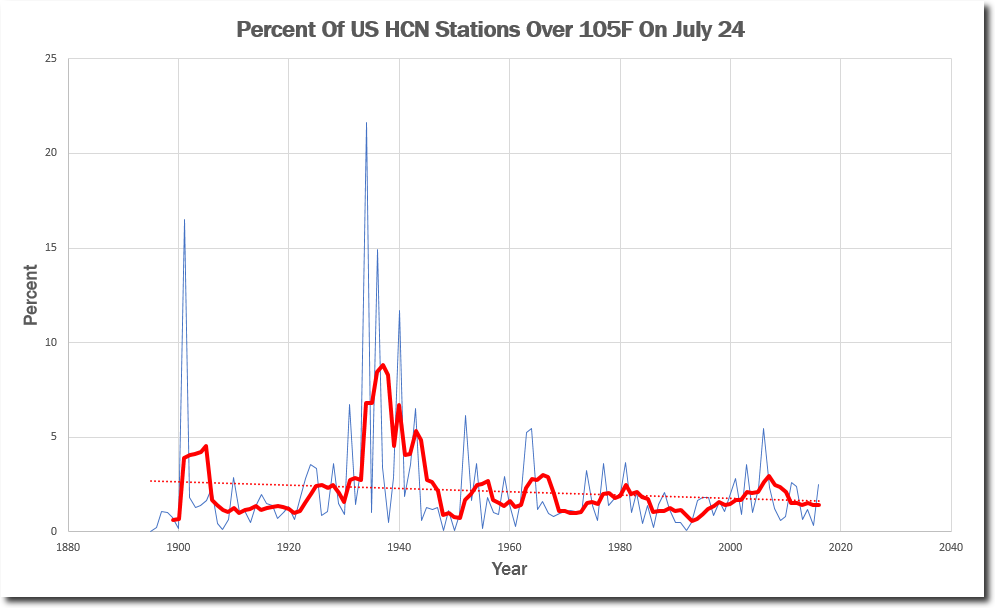 There is zero correlation between hot weather and CO2, but that doesn't stop the climate mafia from constantly lying about it.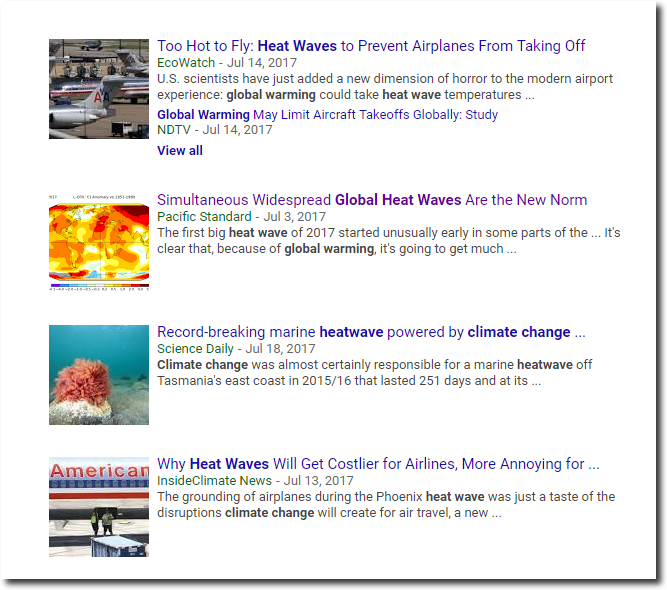 Compare the wildly fraudulent news stories now with the credible news of 1936. In 1936, scientists said the extreme heat of the previous 25 years wasn't due to farmers or other humans, and wasn't climate change.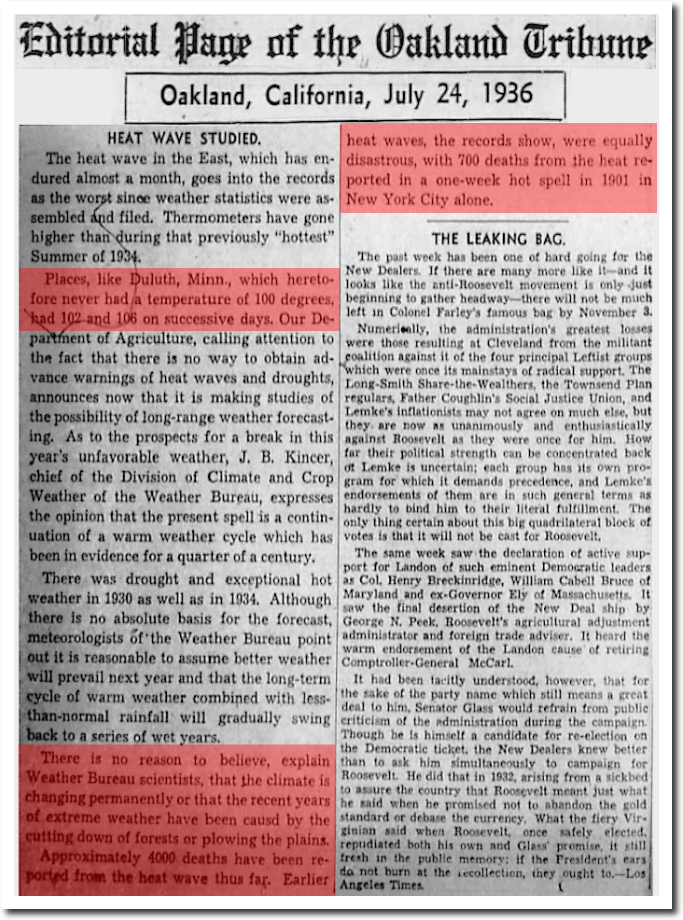 24 Jul 1936, Page 48 – Oakland Tribune at Newspapers.com
Sadly, the days of honest climate scientists are gone.