Top Google News global warming stories.
90% of Americans don't know that John Cook fabricated a completely fake 97% global warming consensus.
40% of Americans believe Earth is warmer now than when Antarctica had palm trees.
Huffington Post believes that sunscreen was unnecessary in the pre-Donald Trump era.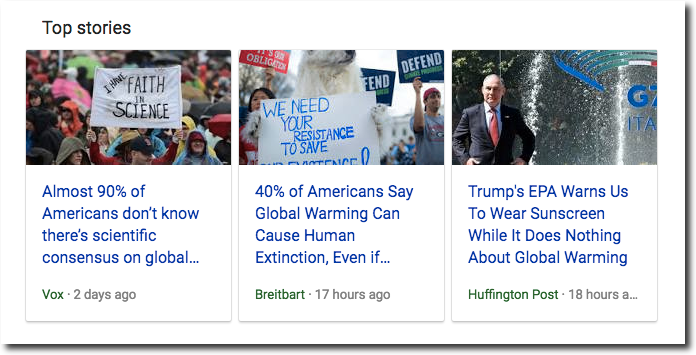 A few days ago, Steven Hawking forecast 250 degree temperatures (above the boiling point of water) and said it was Trump's fault.  The stupid meter of the left has gone off scale.