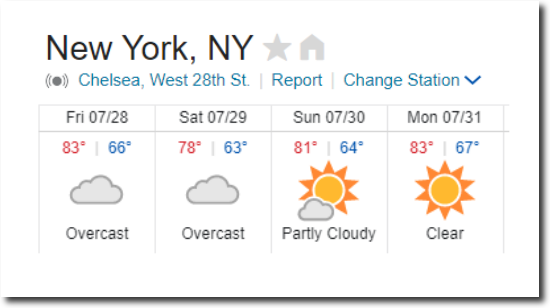 It is not your imagination, the New York Times is committing even more fraud than they used to.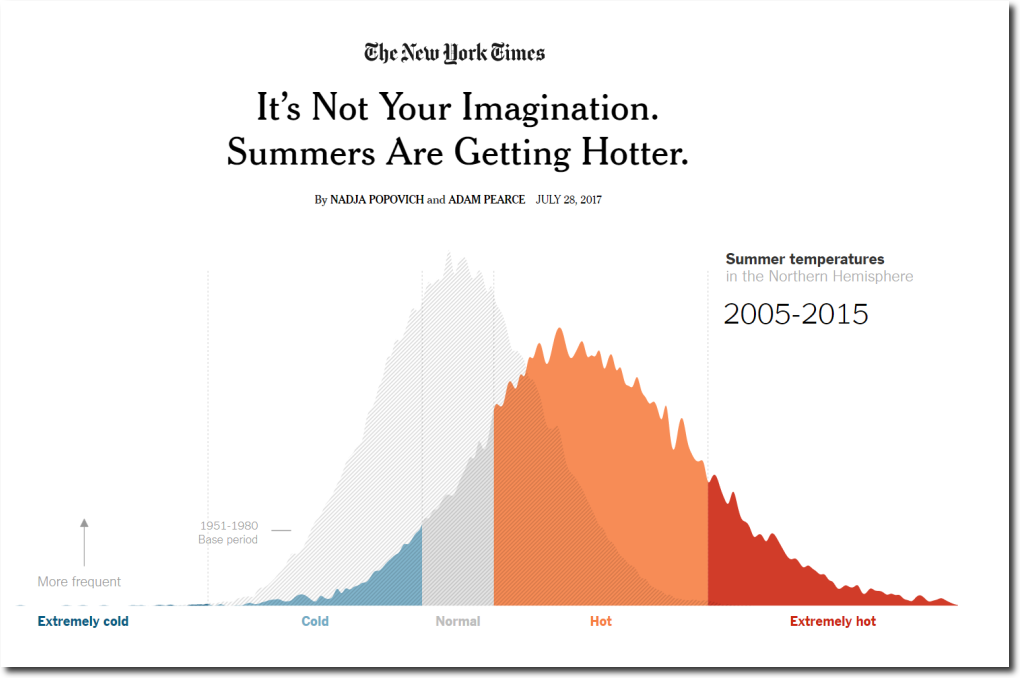 It's Not Your Imagination. Summers Are Getting Hotter. – The New York Times
The exact opposite is true. Summers are getting much cooler in the US. Average afternoon temperatures have plummeted.
Peak temperatures have plummeted.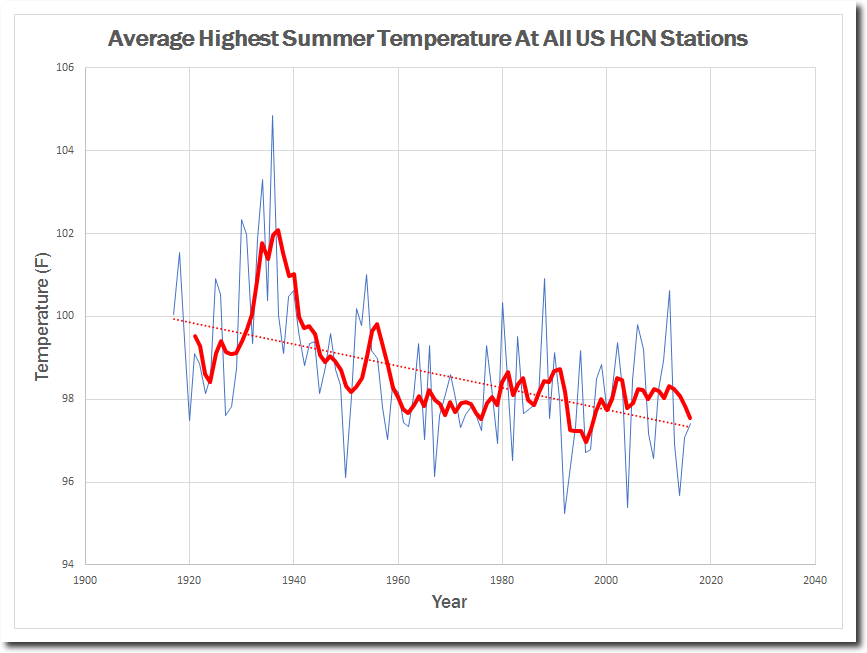 The frequency of hot summer days has plummeted.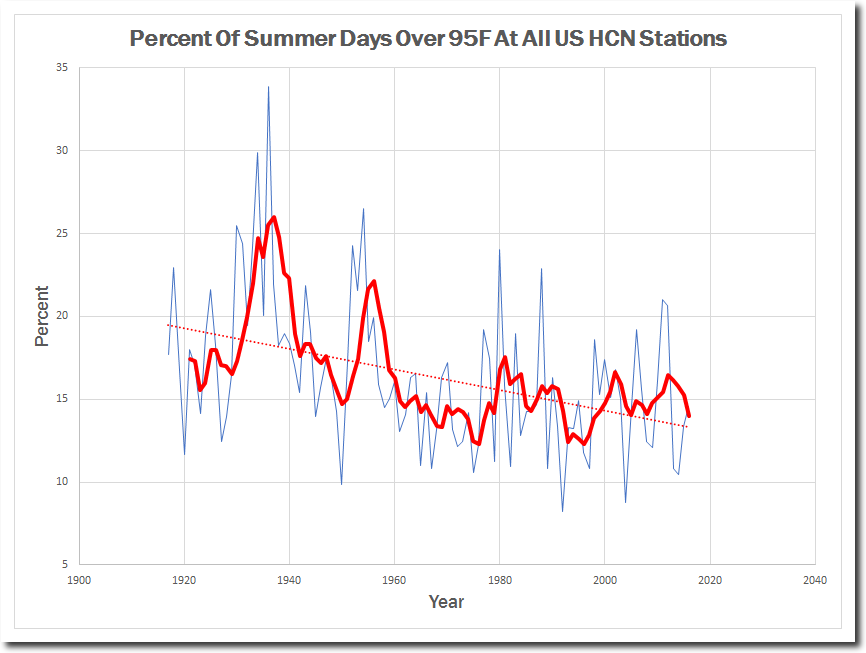 The areal coverage of hot weather has plummeted.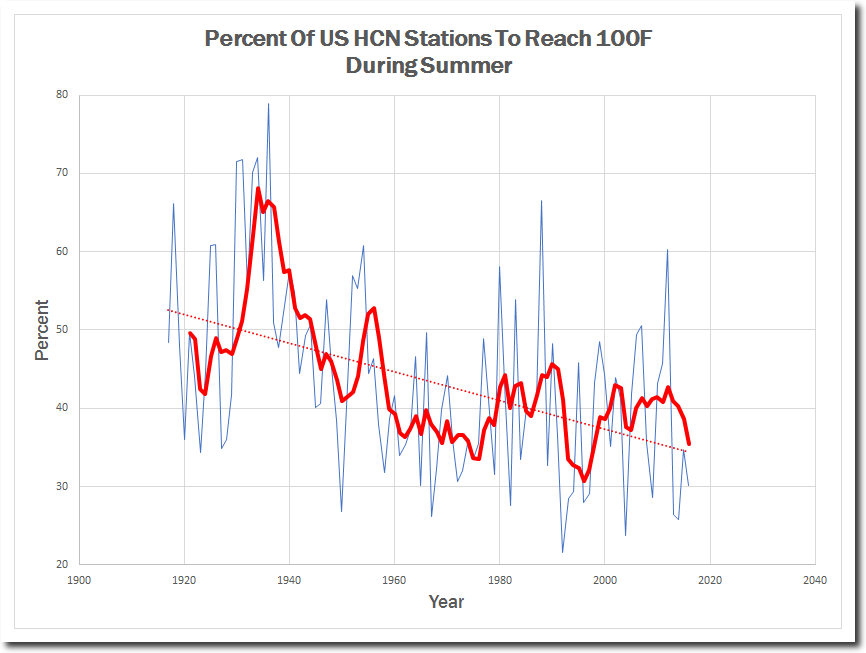 All metrics show that US summers are getting cooler. Then the article continues with this spectacular lie about the 1950's not being hot..
The 1950's were extremely hot and dry, and 1954 was the third hottest summer on record.
Perhaps they should read their own newspaper?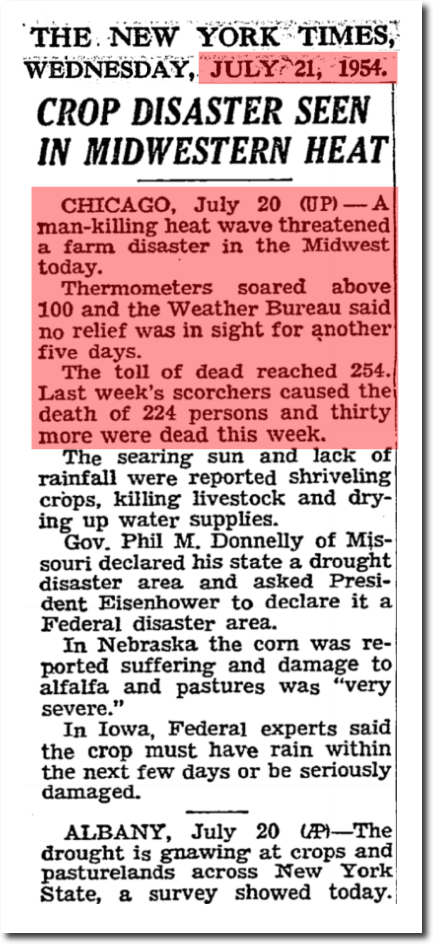 CROP DISASTER SEEN IN MIDWESTERN HEAT – The New York Times
Here are a few of their heat wave stories from 1901.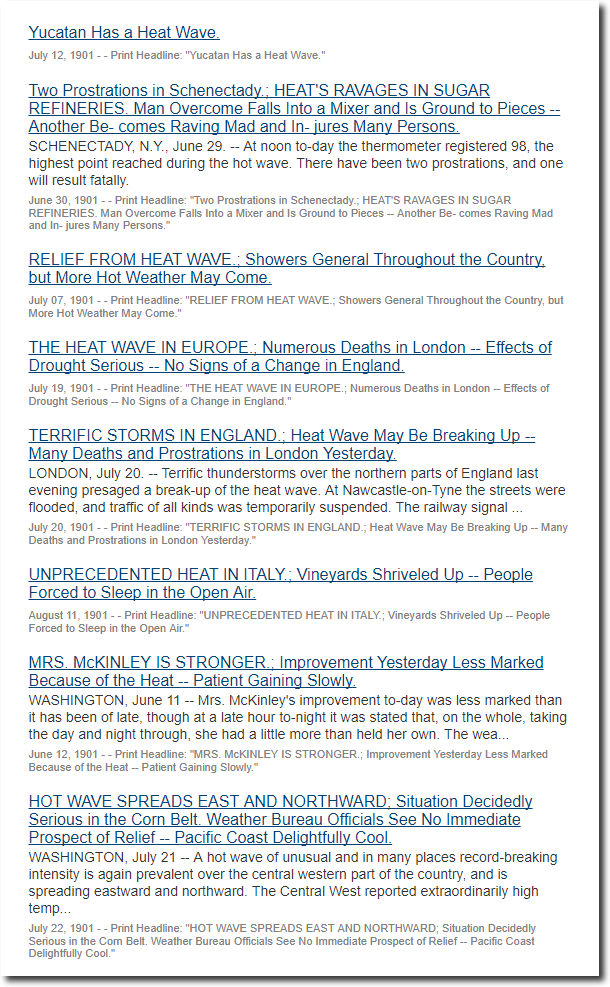 The source of this misinformation was NASA's James Hansen, who said the exact opposite 20 years ago, and showed that two of America's five hottest years occurred in the 1950's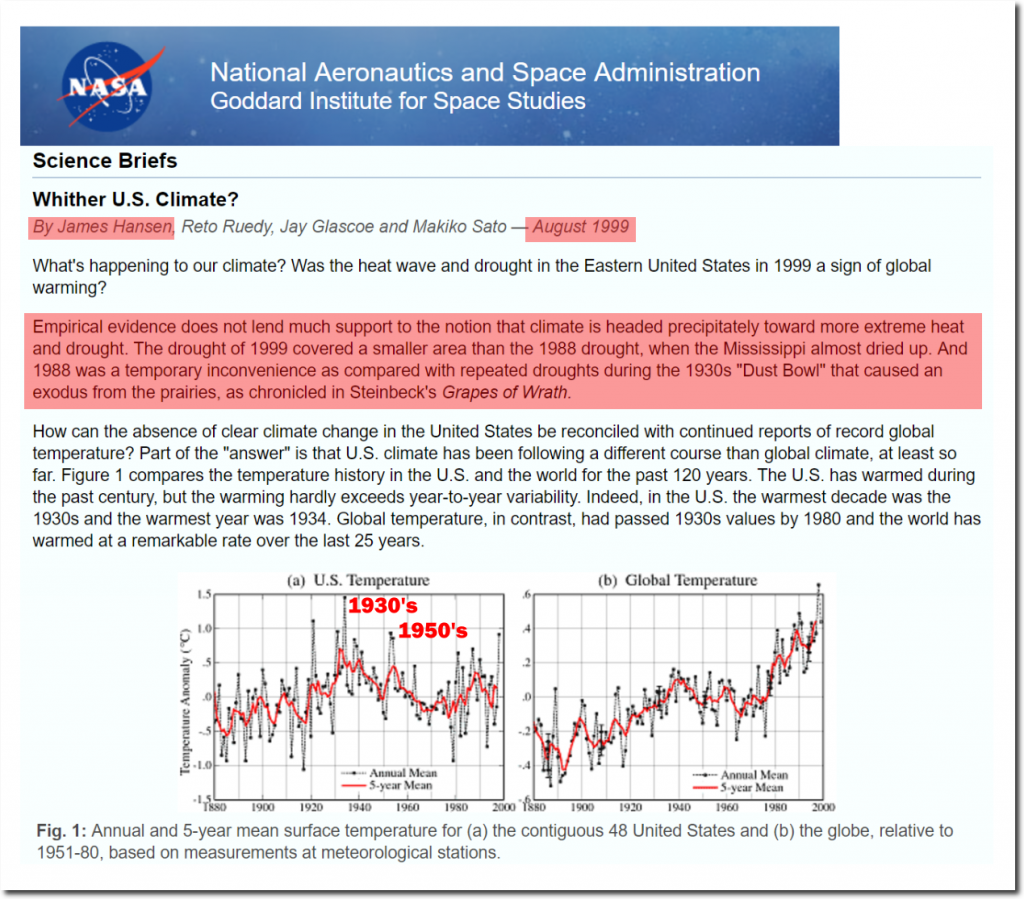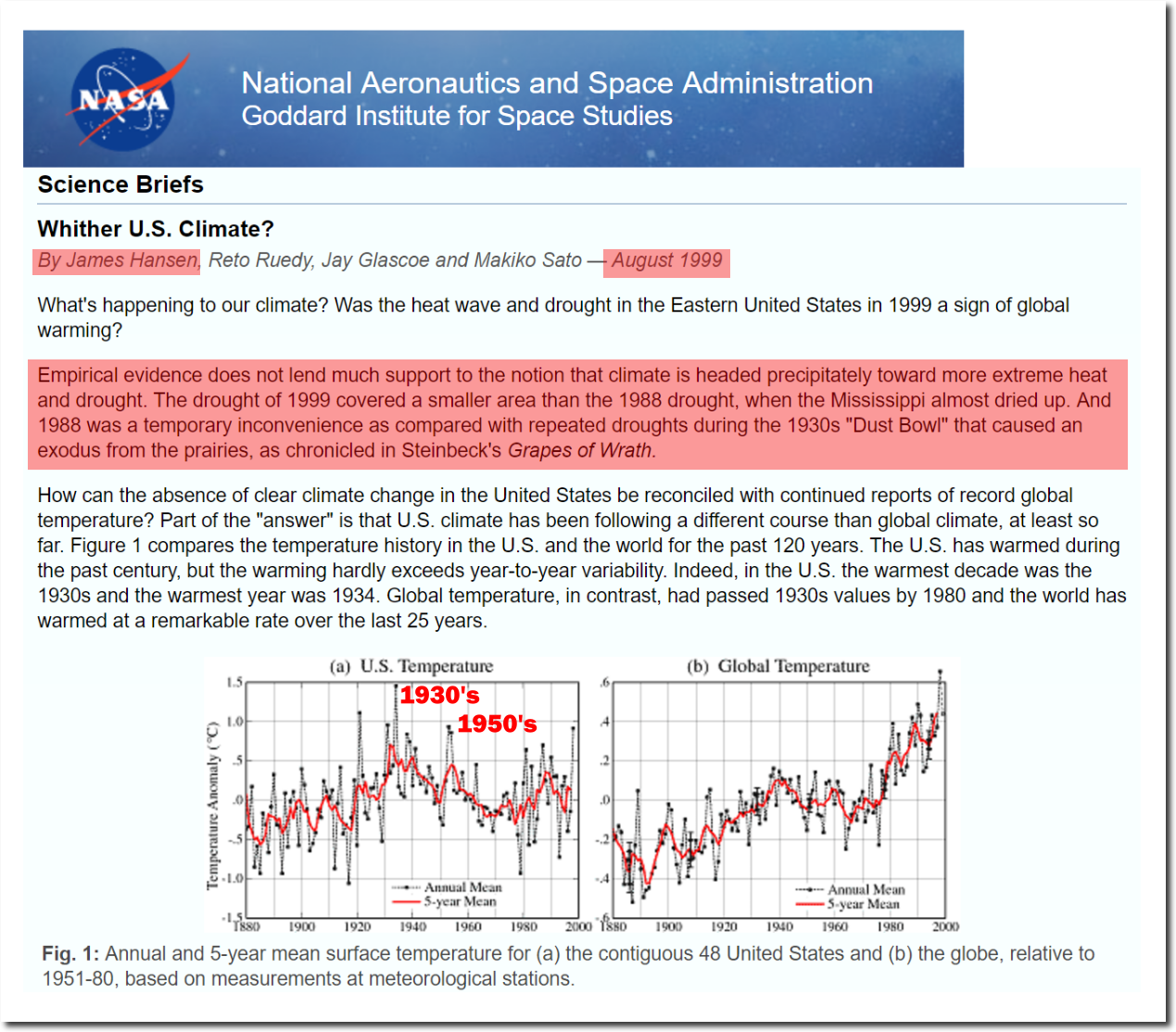 NASA GISS: Science Briefs: Whither U.S. Climate?
The New York Times are all fake news, all the time. They seem to enjoy lying to the public.