Ever since Joe D'Aleo's paper came out showing how almost all warming is due to data tampering, Zeke Hausfather from Berkeley Fake Earth has been telling the press that temperature adjustments reduce warming.
Joe D'Aleo captured this NOAA graph for Maine in 2012.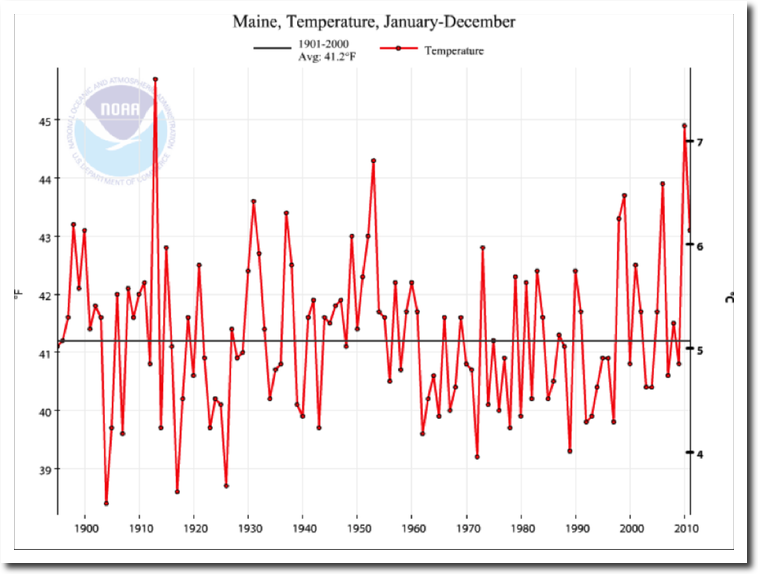 Compare vs. their current graph.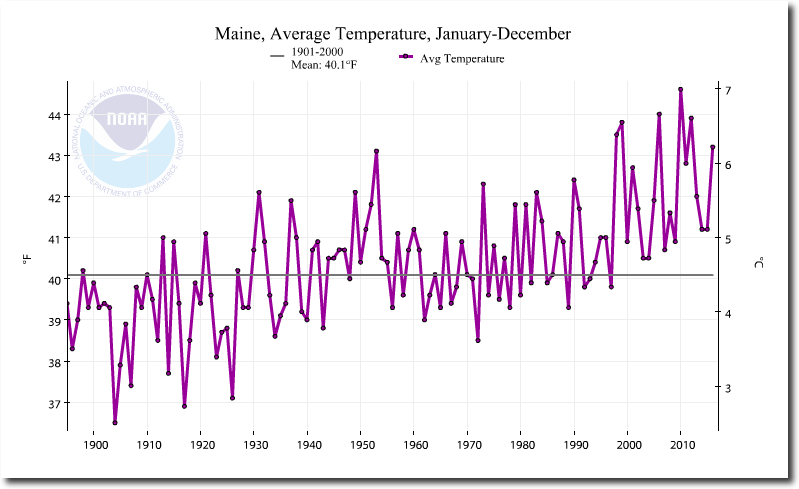 Climate at a Glance | National Centers for Environmental Information (NCEI)
Maine used to show no warming, and their hottest year was 1913. The same year that California set the world's hottest temperature of 134F. NOAA has since massively cooled Maine's past, and completely erased the hot year of 1913.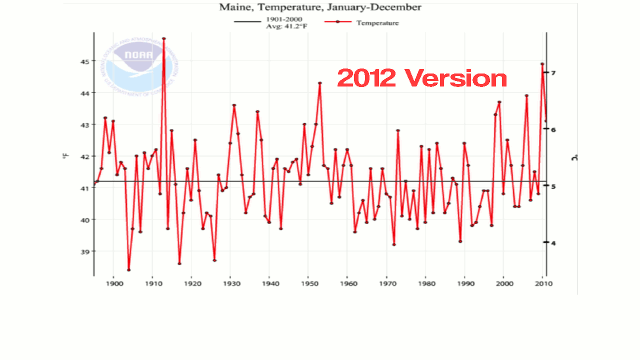 Climate experts are also working hard to erase the 1913 record heat in California.