On this date in 1929, most of the US east of the Rockies was over 60 degrees. It was 73 degrees in Sparta, Illinois – 53 degrees warmer than today.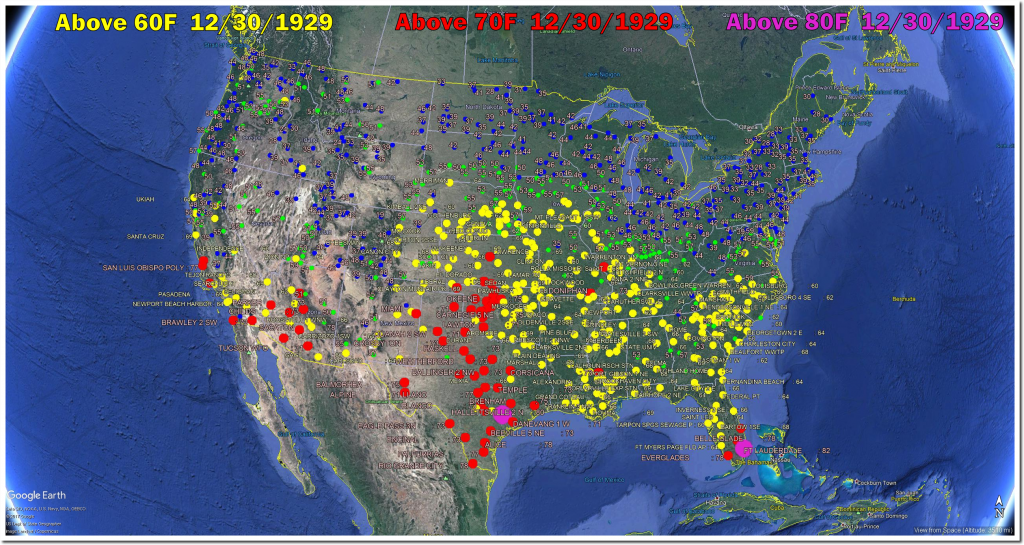 December 30 maximum temperatures have declined in the US over the last 80 years.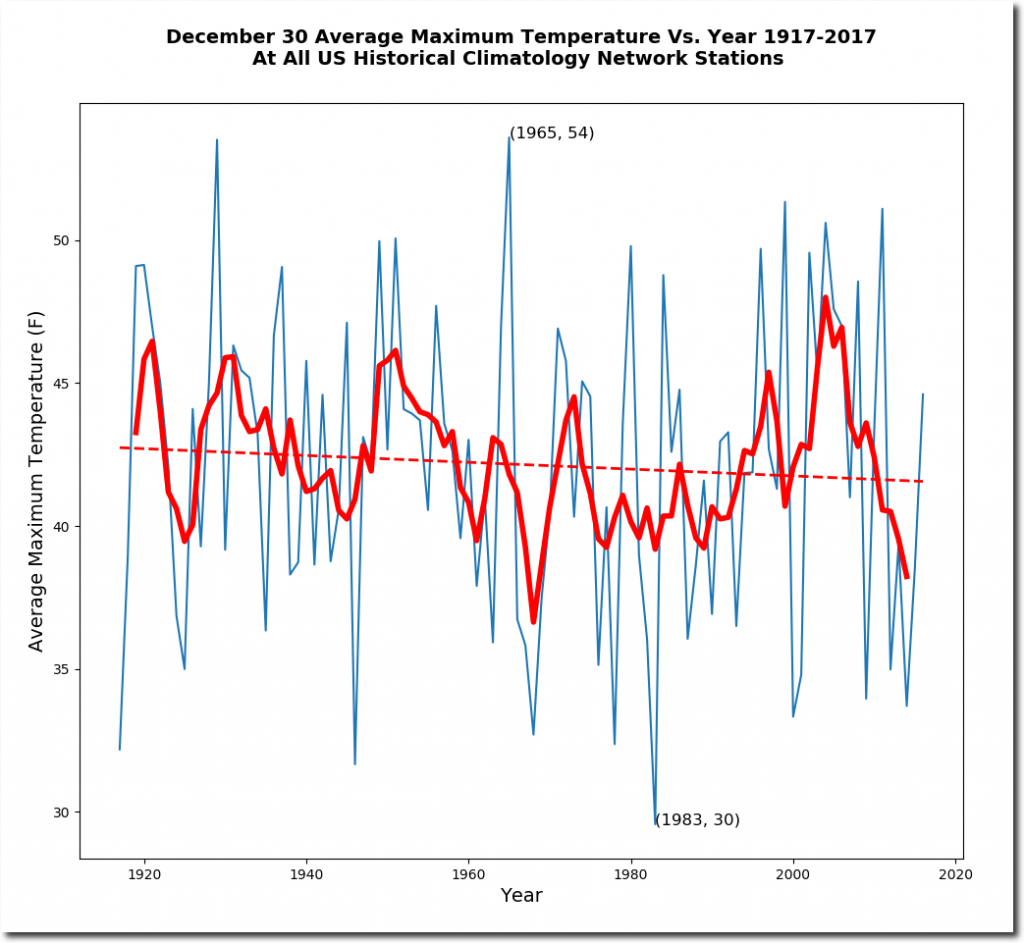 The coldest December 30 was in 1983, while the following year was extremely warm. Global weirding below 350 PPM CO2!