According to experts, the Maldives are going to drown before the end of the year.

26 Sep 1988 – Threat to islands
The Saudis are so worried about it, they are investing $10 billion in Maldives tourism.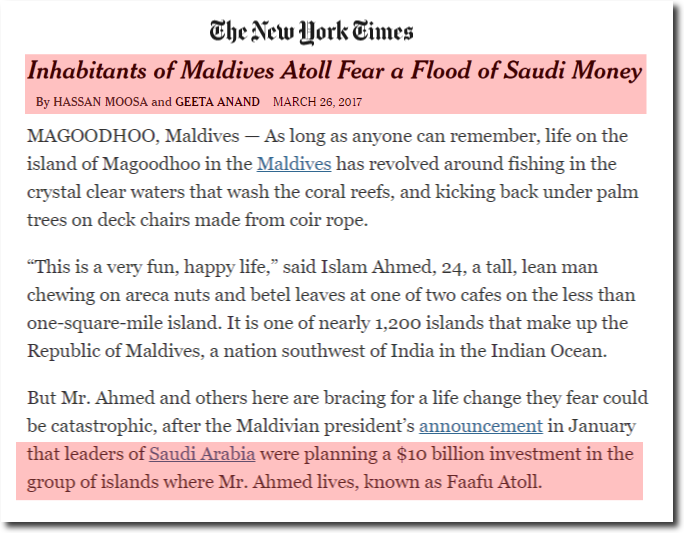 Inhabitants of Maldives Atoll Fear a Flood of Saudi Money – The New York Times
This webcam shows the locals fleeing imminent doom.