This week featured some spectacular examples of junk science and outright fraud from the collection of crooks known as government funded climate scientists.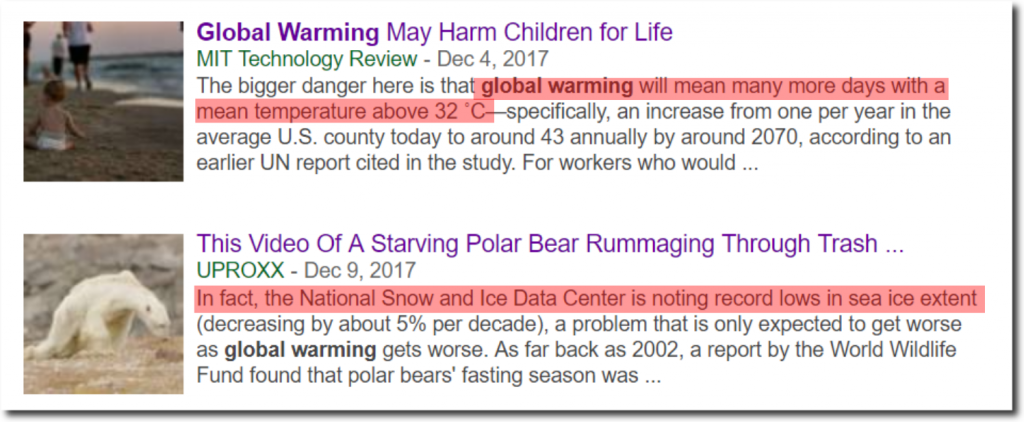 From MIT and the National Academy of Sciences :
The bigger danger here is that global warming will mean many more days with a mean temperature above 32 ˚C—specifically, an increase from one per year in the average U.S. county today to around 43 annually by around 2070, according to an earlier UN report cited in the study.

Global Warming May Harm Children for Life – MIT Technology Review
The first problem with this claim is there is no such thing as an "average US county." Days with mean temperatures above 32C are extremely hot and are confined to a few locations in a few states in the south and southwest.  Most states haven't seen temperatures that hot since 1936. But the bigger problem is that days with mean temperatures above 32C have been declining in the US for a century.  The only two years with widespread mean temperatures above 32C were 1936 and 1934.  The other three hot summers were 1954, 1980 and the Texas/Oklahoma heatwave of 2011.
The next graph adds in the MIT forecast to 2070.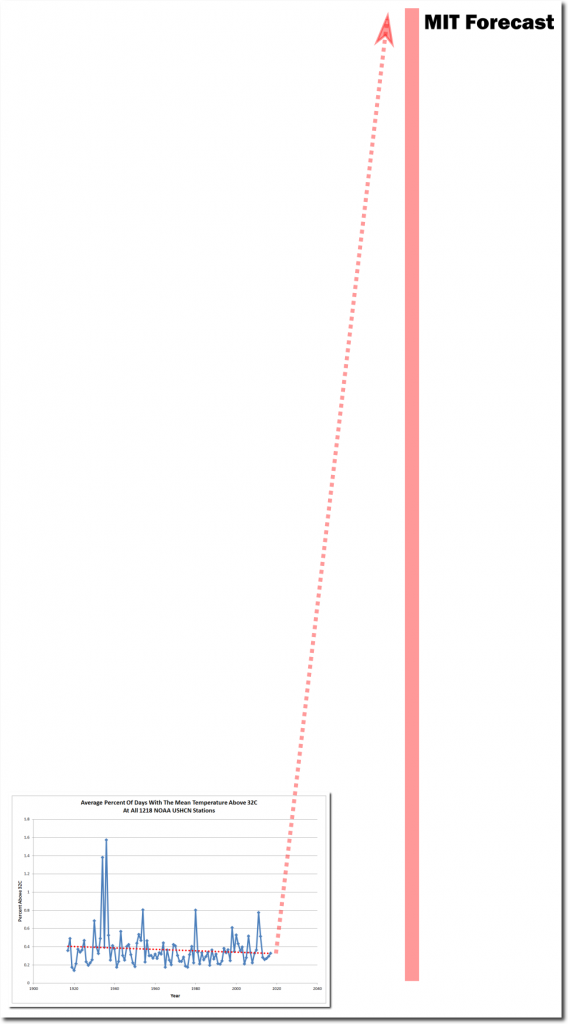 The MIT/National Academy forecast is utter nonsense, with no basis in fact, science or rational thought. Which is why it made it through climate science peer review. I can remember when MIT was a respected and respectable institution, before government climate money corrupted them.
The other amazing news story is the starving Polar Bear in Baffin Bay – where sea ice extent is right at the 1981-2010 mean. I flew over Baffin Bay yesterday and didn't see any starving Polar Bears.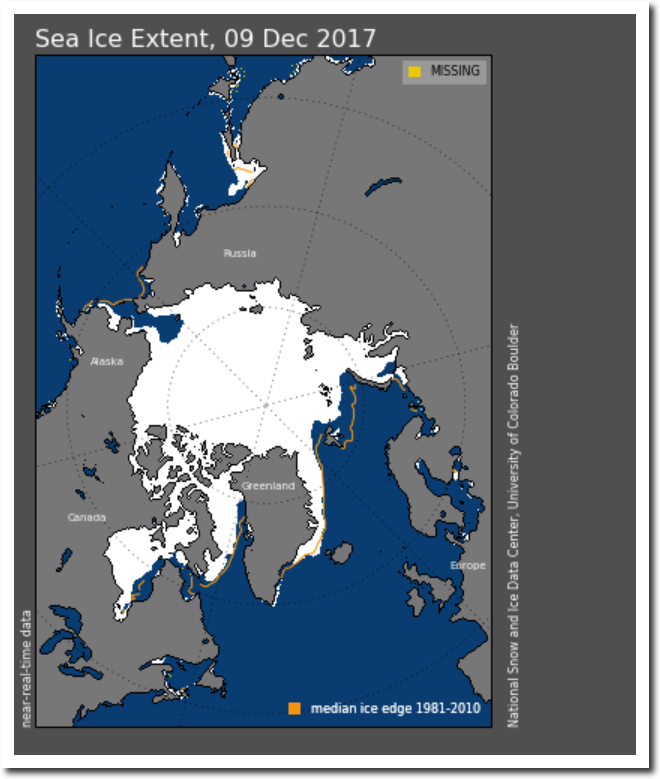 Arctic sea ice extent is close to normal, and nowhere near a record low.
Ocean and Ice Services | Danmarks Meteorologiske Institut
Polar Bear expert Susan Crockford pointed out that whatever afflicted the bear probably has nothing to do with sea ice, and that the people who filmed it were aware of that fact but didn't care about facts in their propaganda piece.
Facts and climate science have nothing to do with each other. It is about the corruption of science via billions of dollars of government funding.