Earlier this week, the fake news New York Times said the Winter Olympics are doomed due to global warming.

Of 21 Winter Olympic Cities, Many May Soon Be Too Warm to Host the Games – The New York Times
All 50 states have snow on the ground. Perhaps they can move the Olympics to Florida?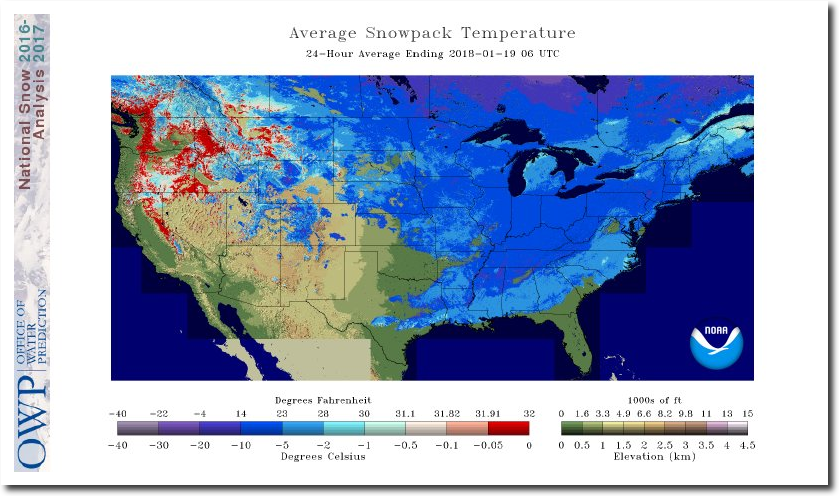 nsm_ave_temp_24hr_2018011905_National.jpg (801×458)
Meanwhile, NOAA says it is the third hottest weather ever.