Arctic winter temperatures warmed 16 degrees from 1910 to 1939.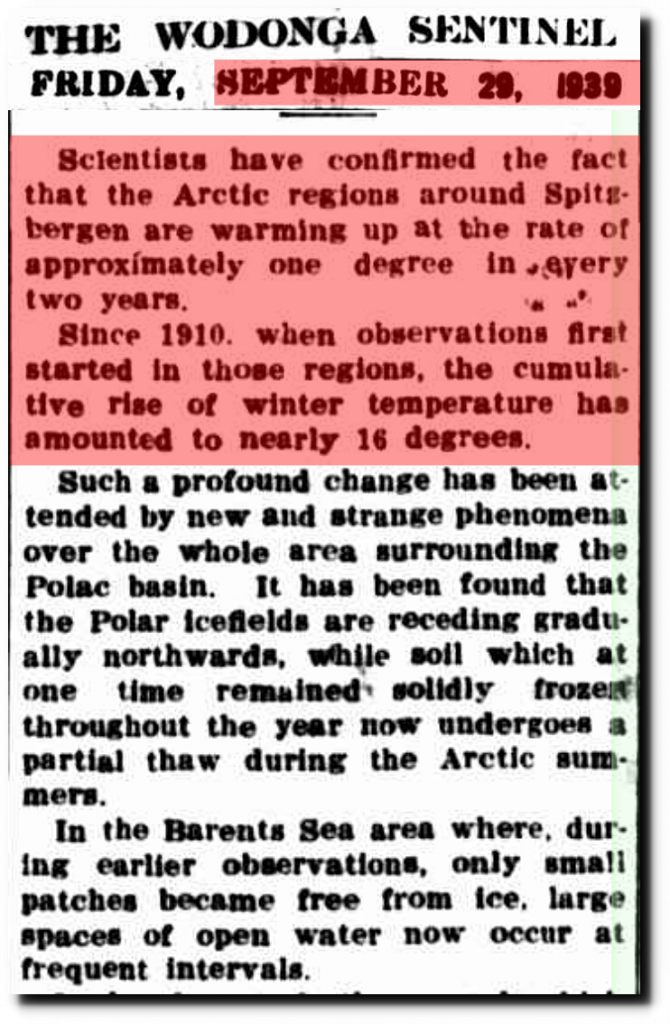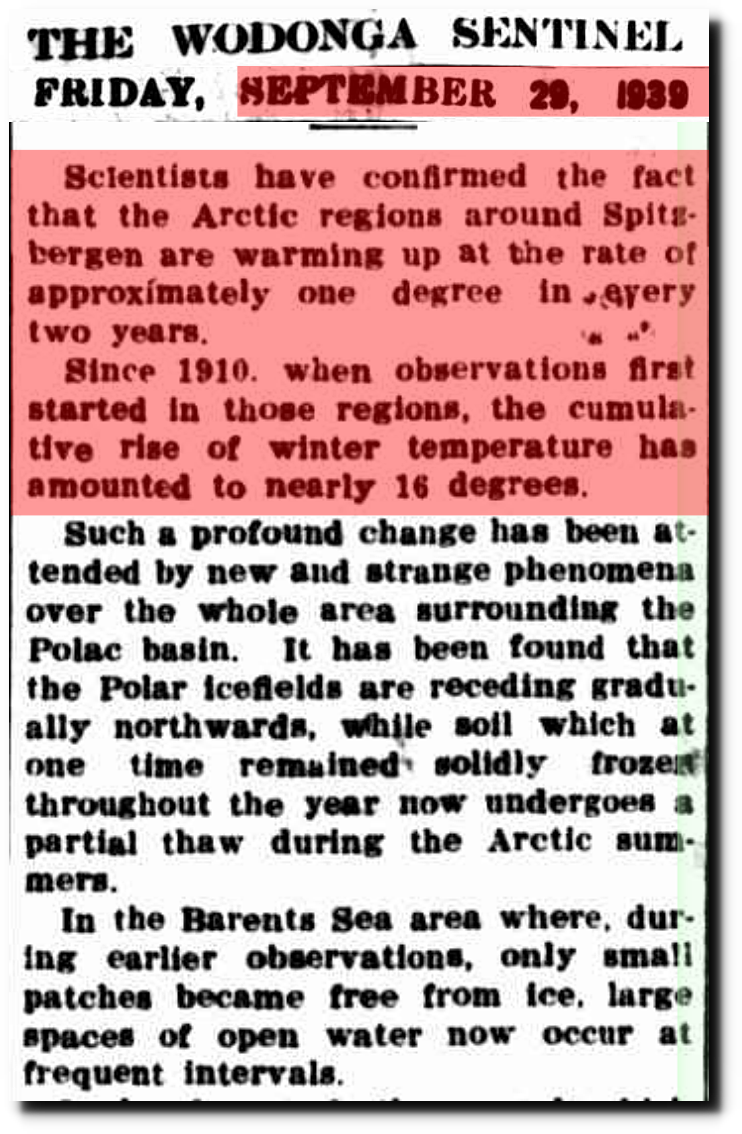 29 Sep 1939 – What is The World Coming To? – Trove
The glaciers of Greenland and Norway were facing catastrophic collapse.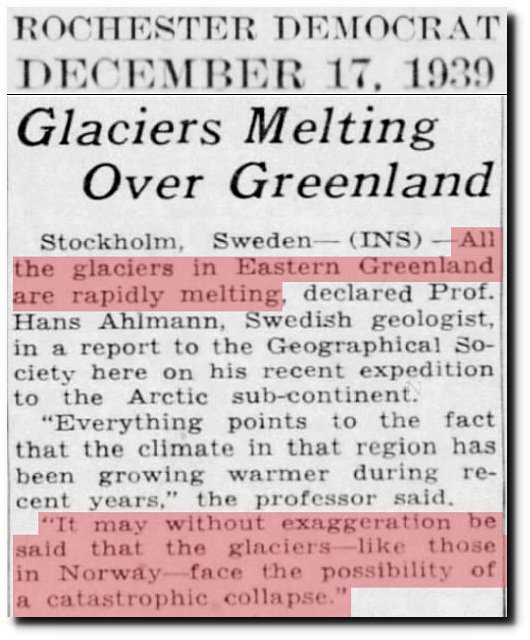 17 Dec 1939, Page 15 – Harrisburg Sunday Courier
January 11, 1939 was the hottest day on record in Melbourne, Adelaide and Canberra.
11 Jan 1939 – HOTTEST DAY ON RECORD IN THREE CAPITALS Seven Deaths: Many People Collapse – Trove
Shade temperatures at Tea Tree Well, Australia were over 130 degrees for days during the summer of 1939.
12 Feb 1940 – A Hot Spot – Trove
All of this heat and melting ice wrecked the global warming scam and billions of dollars in funding, so NOAA and NASA simply erased it.
Data.GISS: GISS Surface Temperature Analysis