This is my first Groundhog Day in Pennsylvania. It is cloudy with snow forecast this morning. Phil won't be seeing his shadow. He could probably get a job at NOAA doing climate forecasting though!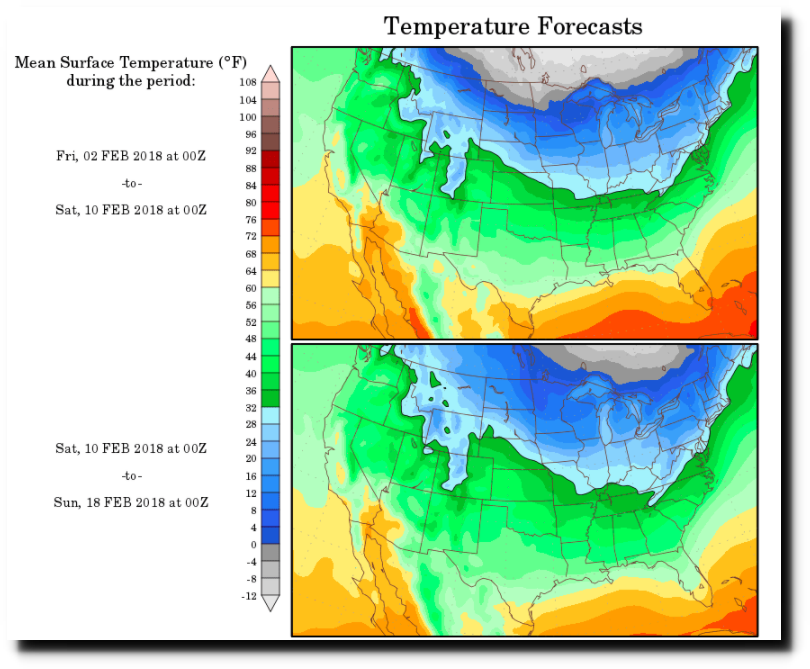 10-Day Temperature Outlook for the Conterminous U.S.
Looks like another fake climate forecast. Even the groundhogs are cheating.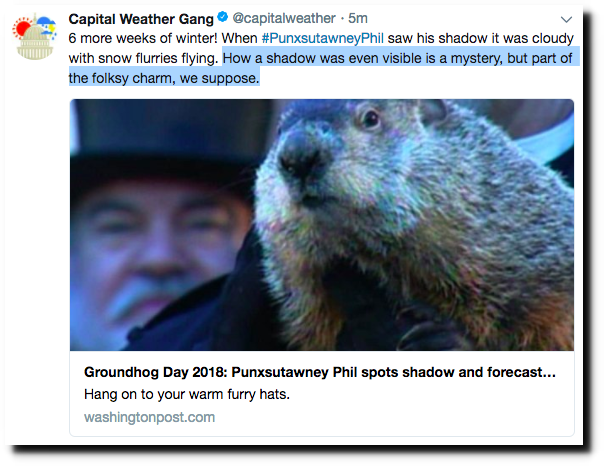 Pennsylvania is full of top climatologists.