Global warming is no longer about imaginary global warming. It is now about an imaginary increase in extreme weather.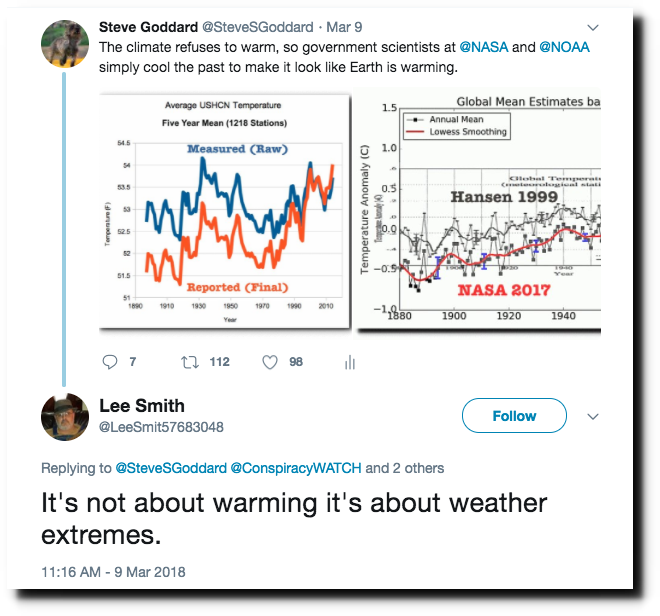 March of 2012 was very mild in the Eastern US, and NOAA's Climate Extremes Index counted that as "extreme weather" – declaring 2012 to be the most extreme year on record.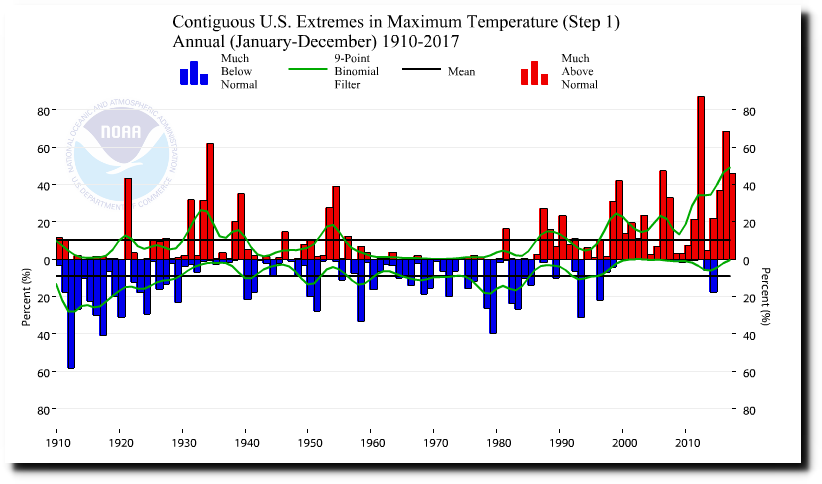 U.S. Climate Extremes Index (CEI): Graph | Extremes | National Centers for Environmental Information (NCEI)
This year we are having a very cold March in the eastern US (possibly the coldest on record) and NOAA will also declare that to be extreme weather. Regardless of whether the weather is cold or mild, it gets counted by NOAA as extreme weather.
The NOAA Climate Extremes Index may well be their most fraudulent statistic, because it shows exactly the opposite of what the actual trends are.
Government climate science has nothing to do with science. Their statistics are so fraudulent, they would make Enron accounts blush.