This week in 1936, much of the Eastern US was underwater. My grandfather was evacuated from a meeting in downtown Pittsburgh by boat.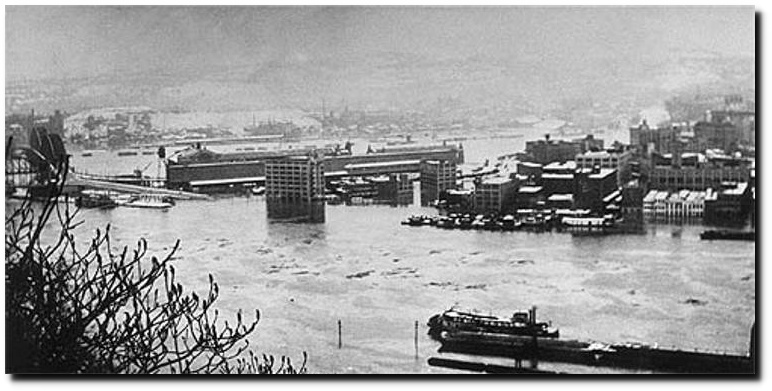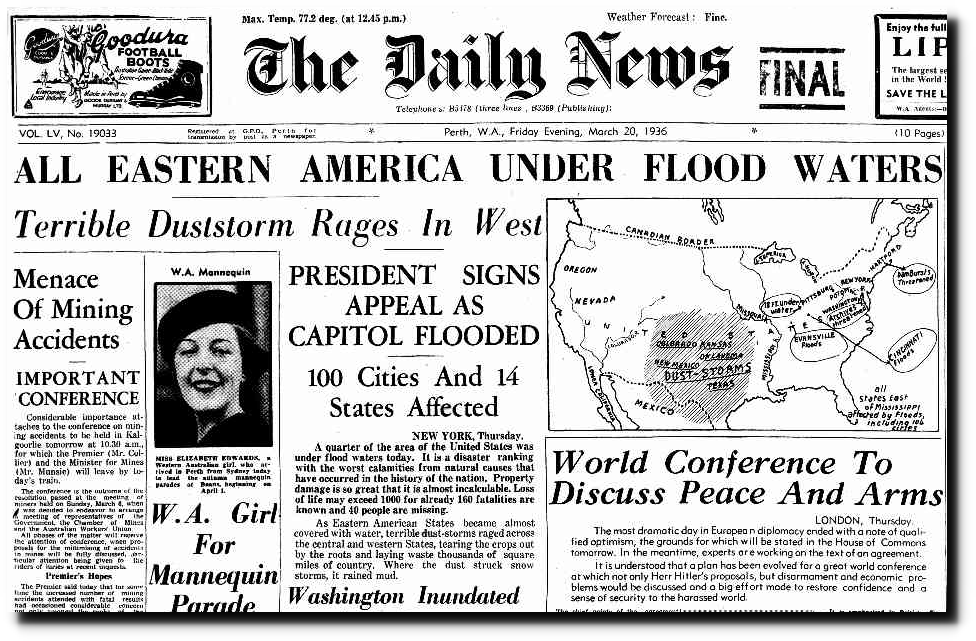 20 Mar 1936 – ALL EASTERN AMERICA UNDER FLOOD WATERS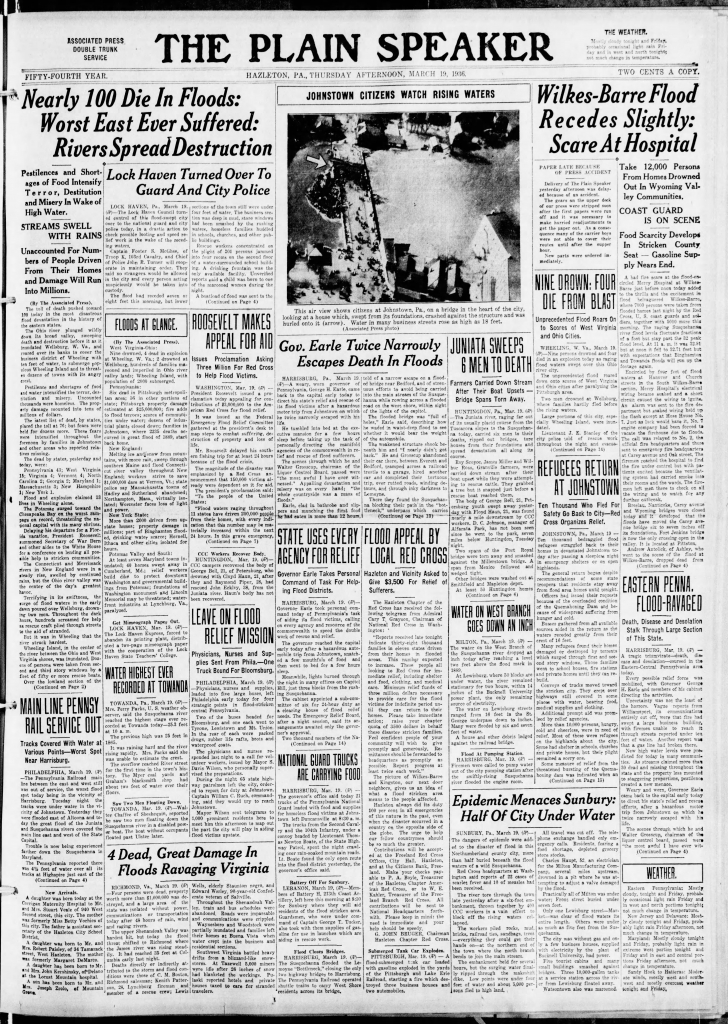 19 Mar 1936, Page 1 – The Plain Speaker at Newspapers.com
This came after a record cold February, and before the hottest summer in US history.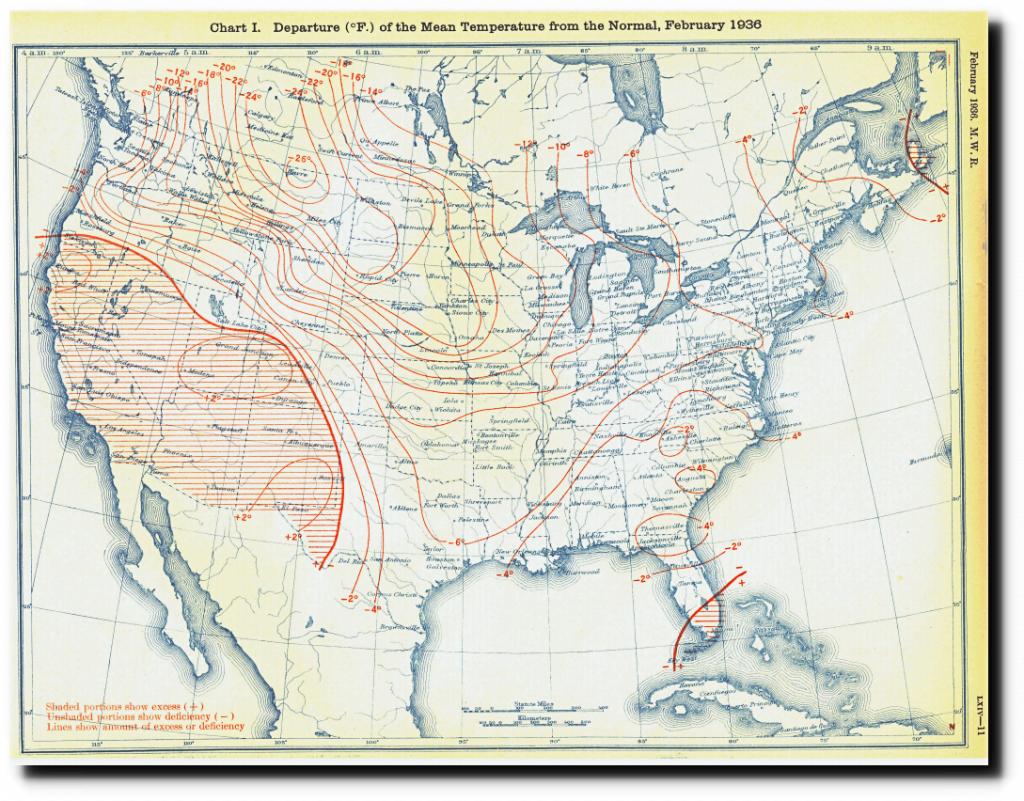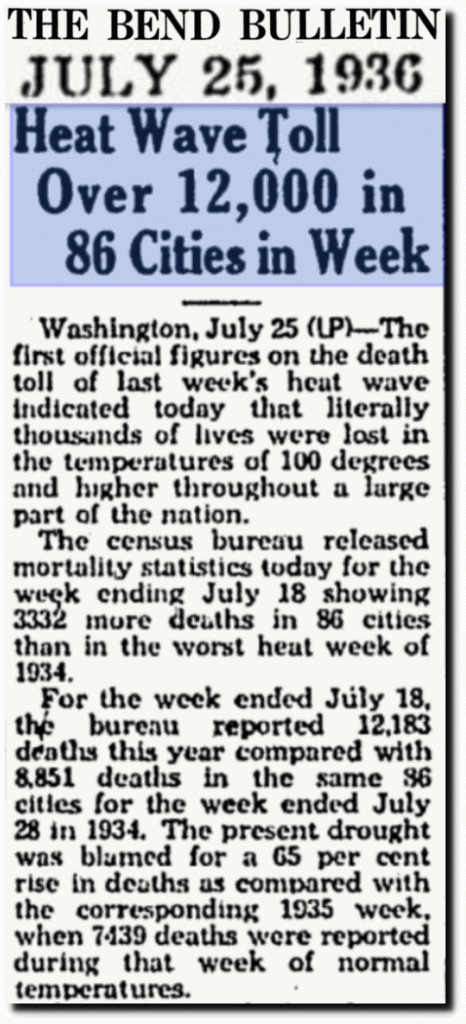 The Bulletin – Google News Archive Search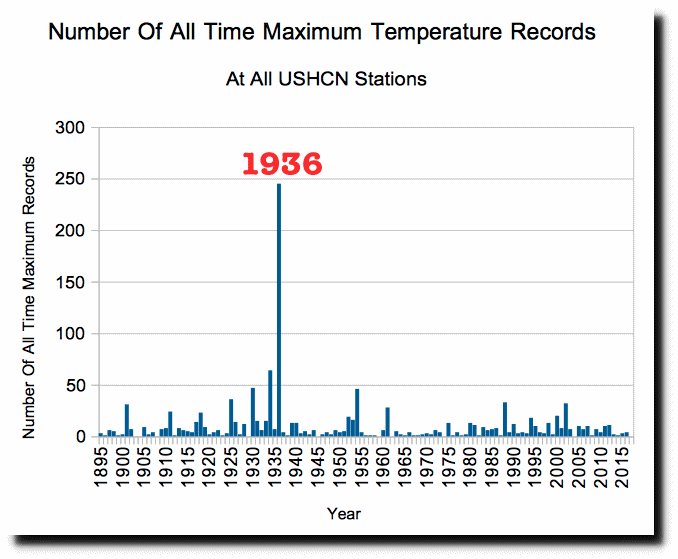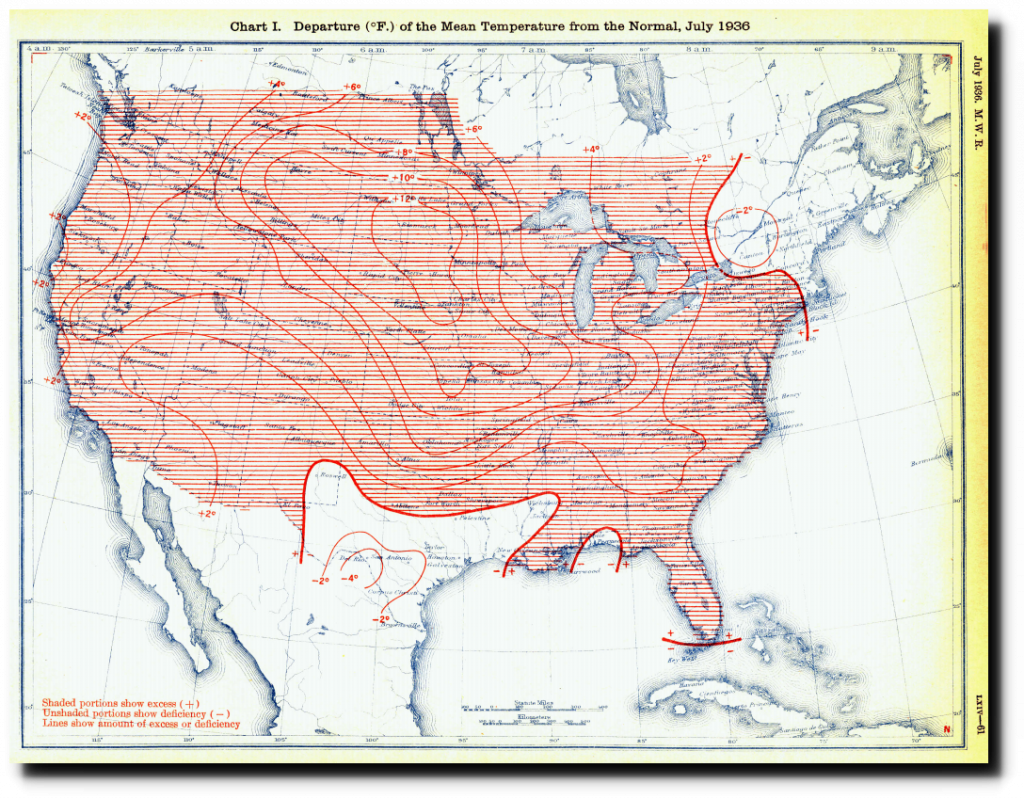 April of 1936 also brought one of the worst tornado outbreaks in US history.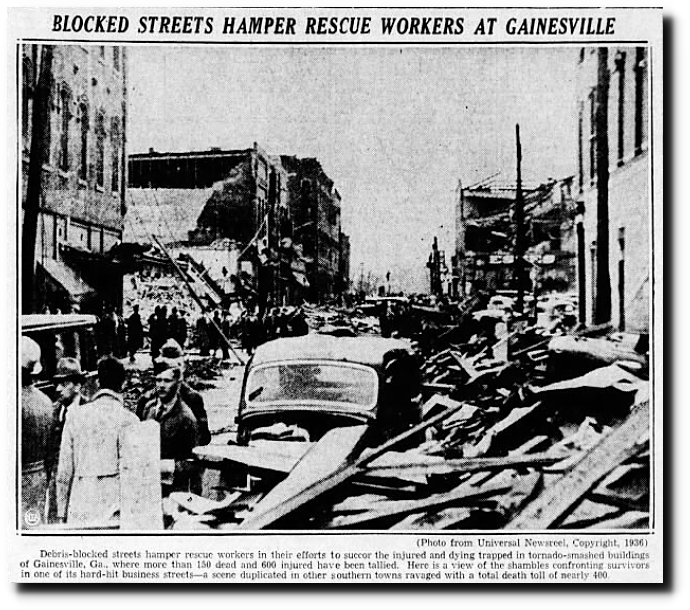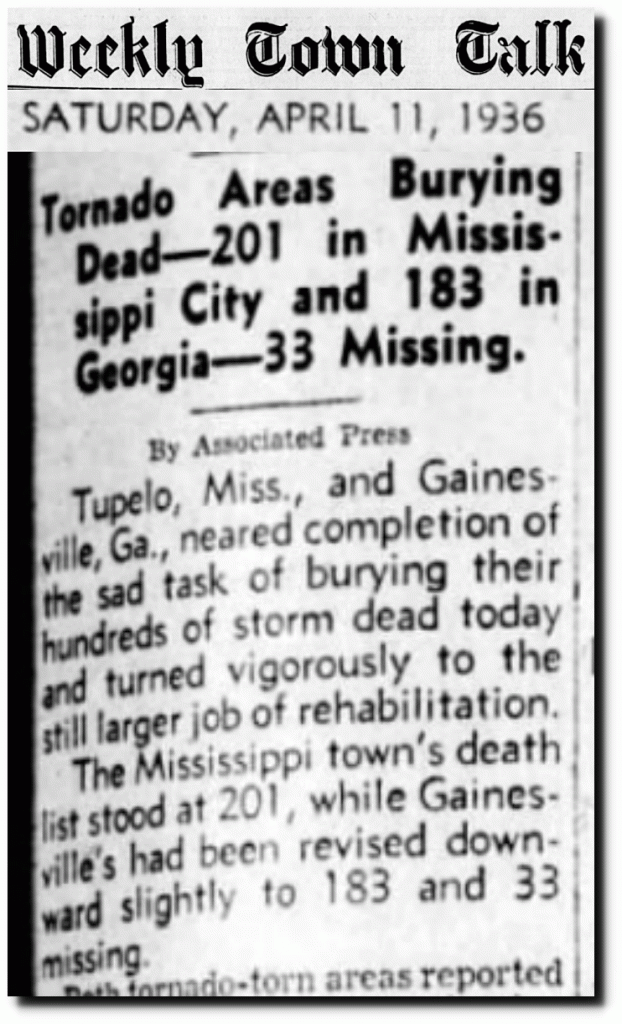 11 Apr 1936, Page 1 – Weekly Town Talk
Claims that the climate is becoming more severe have no scientific basis, and instead are based largely on fraudulent NOAA data.