During this week in 1962, a Noreaster (now known as a bomb cyclone) killed dozens of people and caused massive damage along the Atlantic Coast. The New York Senate approved construction of the World Trade Center, JFK was colluding with Russians, and NASA launched a satellite to study solar cycles.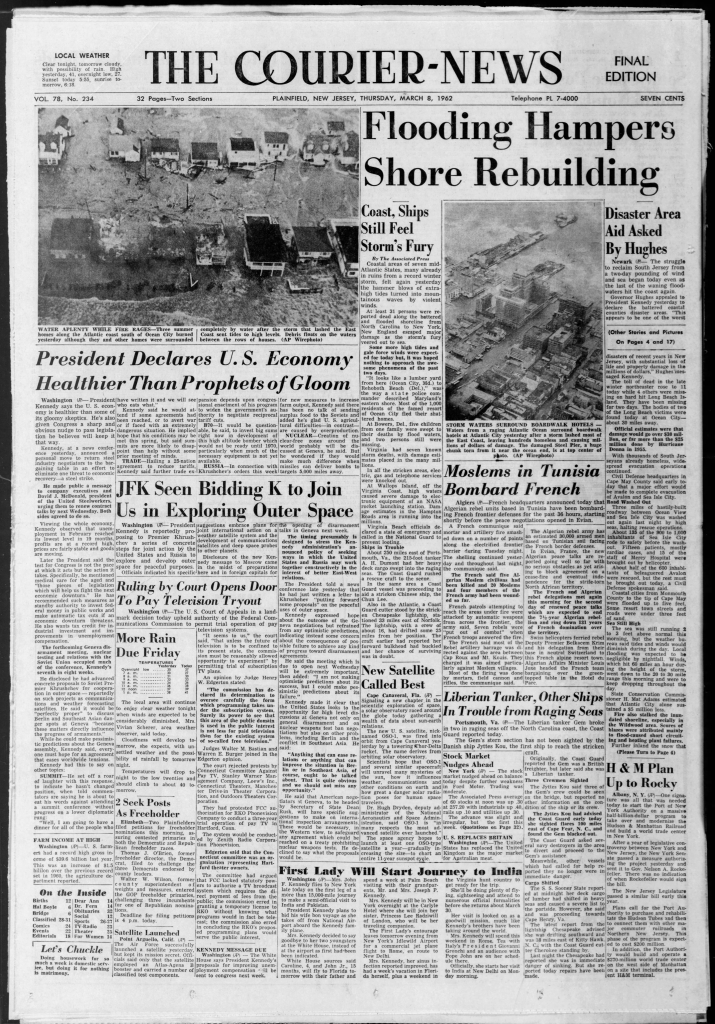 08 Mar 1962, Page 1 – The Courier-News at Newspapers.com
According to climate experts – the satellite era began in 1979, talking to Russians is treason, and the Northeast never used to have coastal flooding.