The consensus of climate experts tell us NASA's James Hansen was correct in 1988.
Climate scientists' consensus: James Hansen 'got it right' in congressional global warming and human causation testimony 30 years ago this week.

Judgment on Hansen's '88 climate testimony: 'He was right' » Yale Climate Connections
In 1988, Hansen predicted Lower Manhattan would be underwater by 2018.
"The West Side Highway [which runs along the Hudson River] will be under water."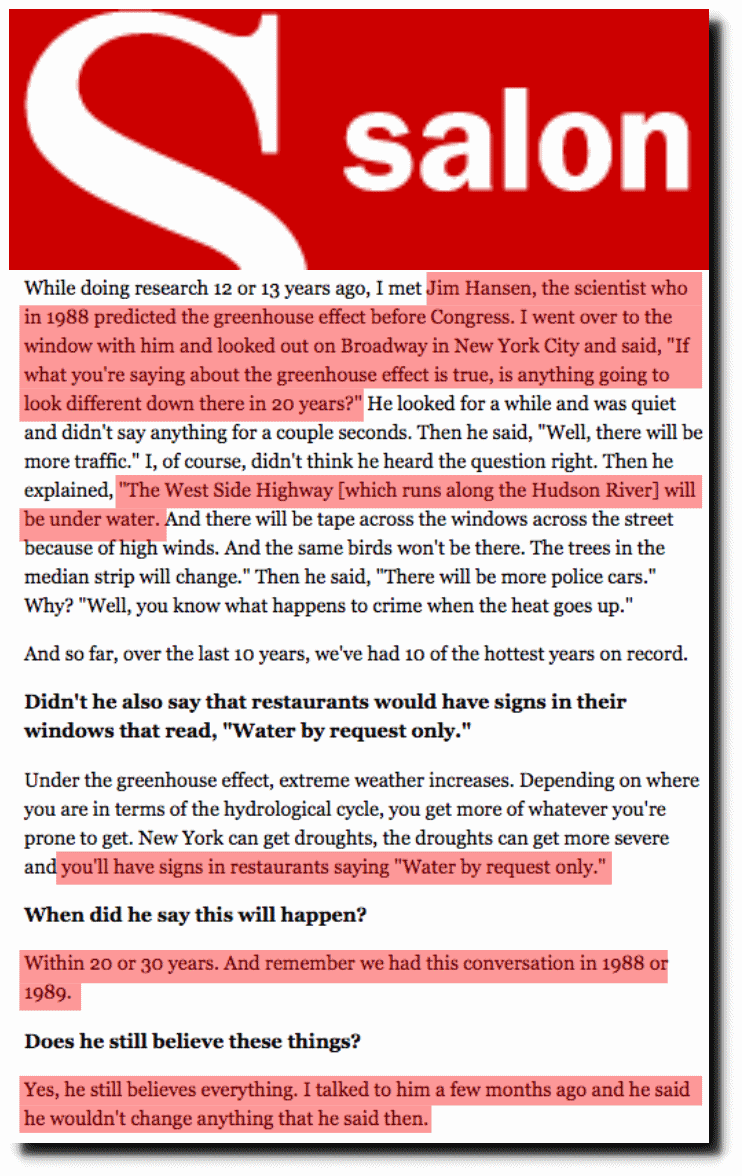 Stormy weather – Global warming – Salon.com
The West Side Highway does not appear to be underwater this morning.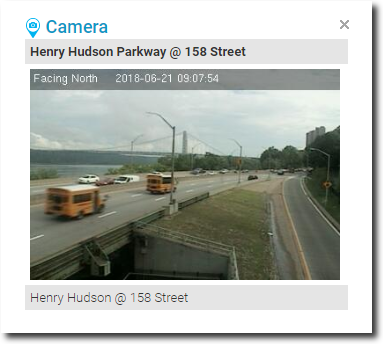 511NY | New York Traffic | Commuter Information | Road Conditions
Lower Manhattan sea level is slightly lower now than it was 20 years ago.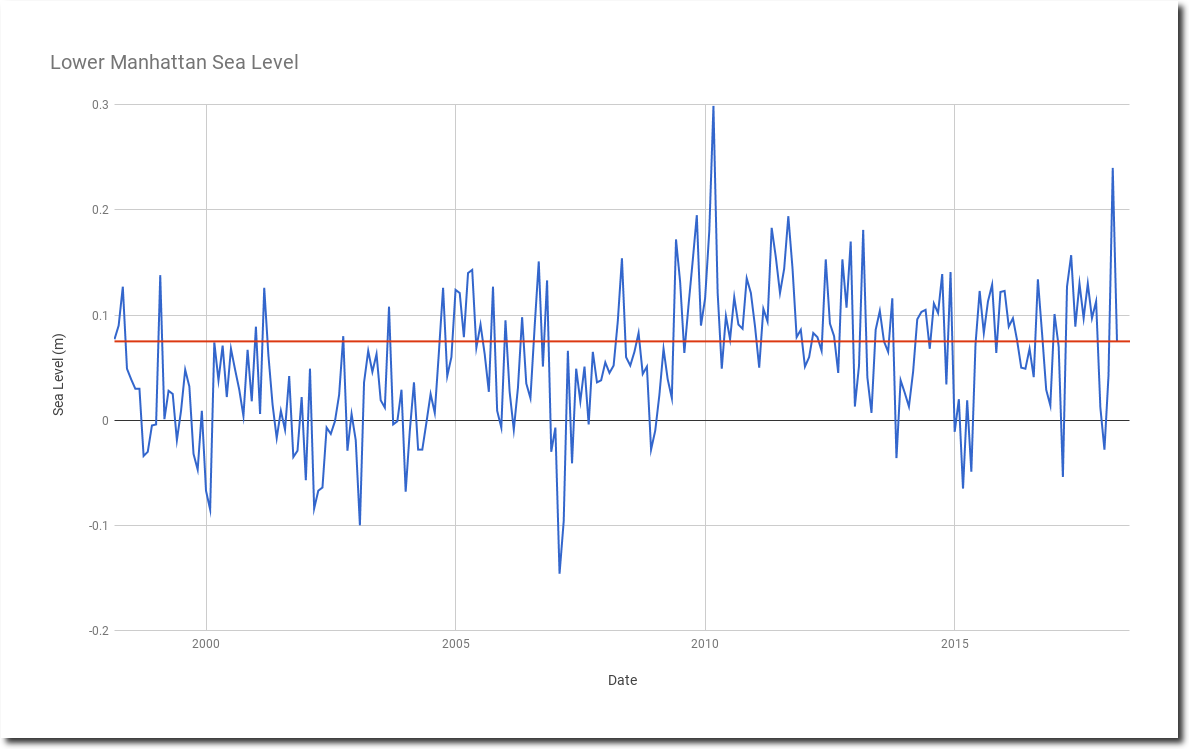 Sea Level Trends – NOAA Tides & Currents
Hansen predicted heat and drought for the Midwest.
24 Jun 1988, 1 – The Miami News at Newspapers.com
Since Hansen's forecast for Midwest drought, the Midwest has had above normal precipitation almost every year.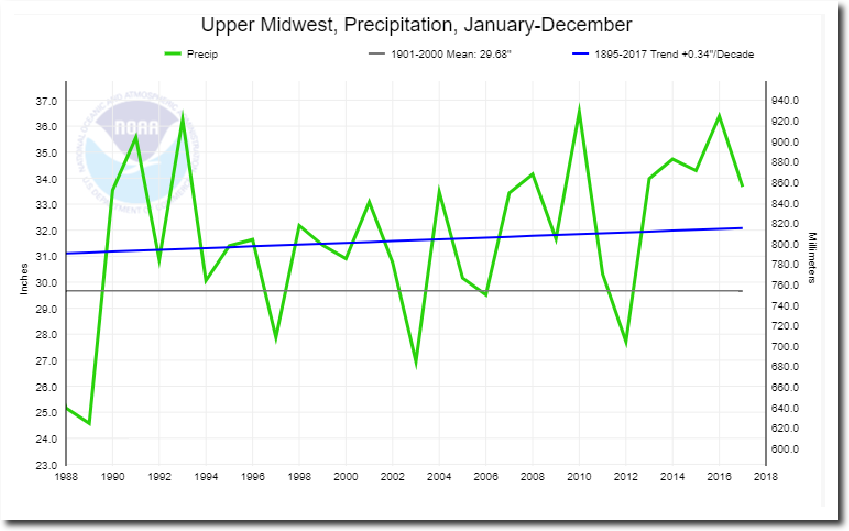 Climate at a Glance | National Centers for Environmental Information (NCEI)
Maximum temperatures and the occurrence of heatwaves in the Midwest have plummeted to record lows.
Hansen predicted global warming would lower the water level in the Great Lakes.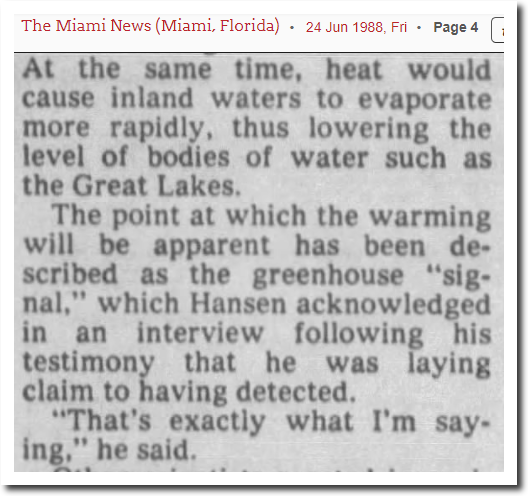 24 Jun 1988, 4 – The Miami News at Newspapers.com
Great Lakes water levels have increased and are near record highs.
Hansen predicted four degrees warming for the US by 2020.

Before data tampering, the US has cooled over the last 90 years.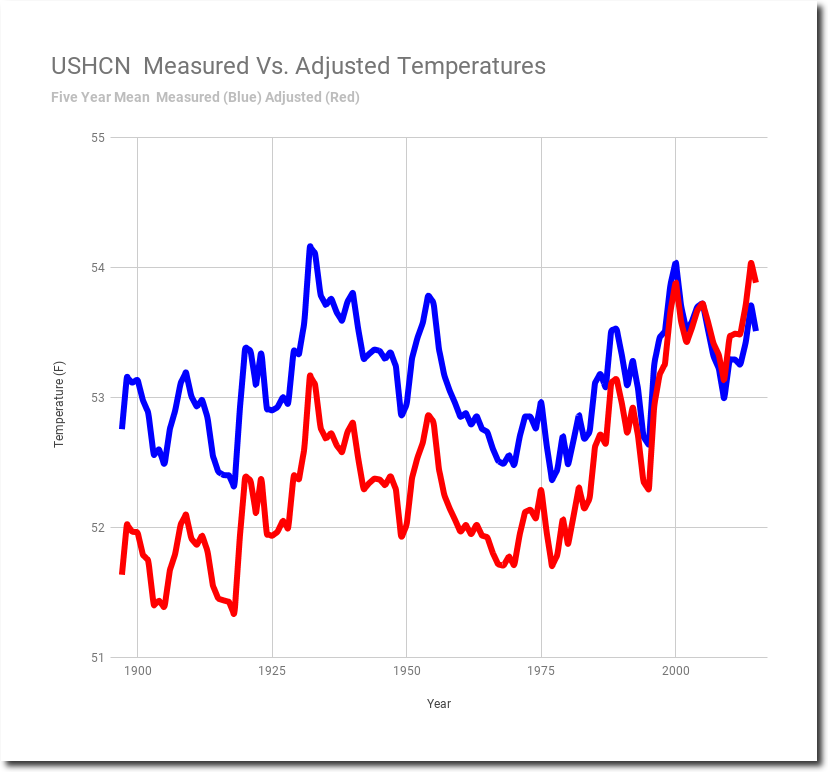 Hansen predicted the Arctic would be ice-free by 2018.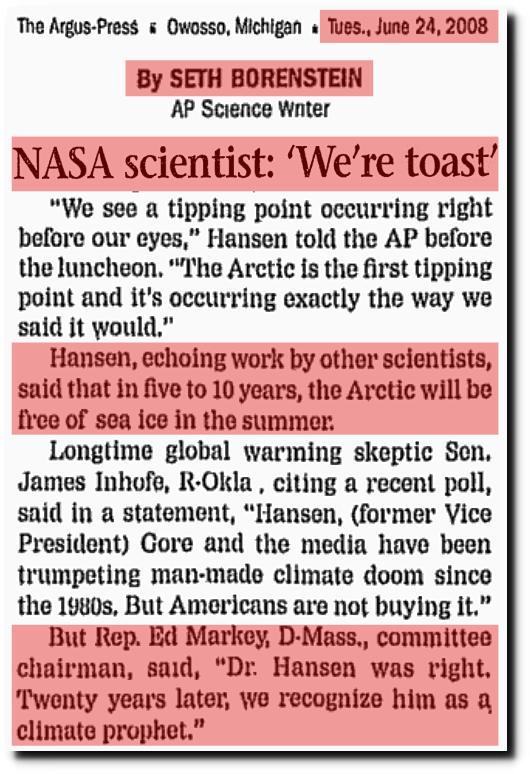 The Argus-Press – Google News Archive Search
Arctic sea ice volume is the highest in thirteen years.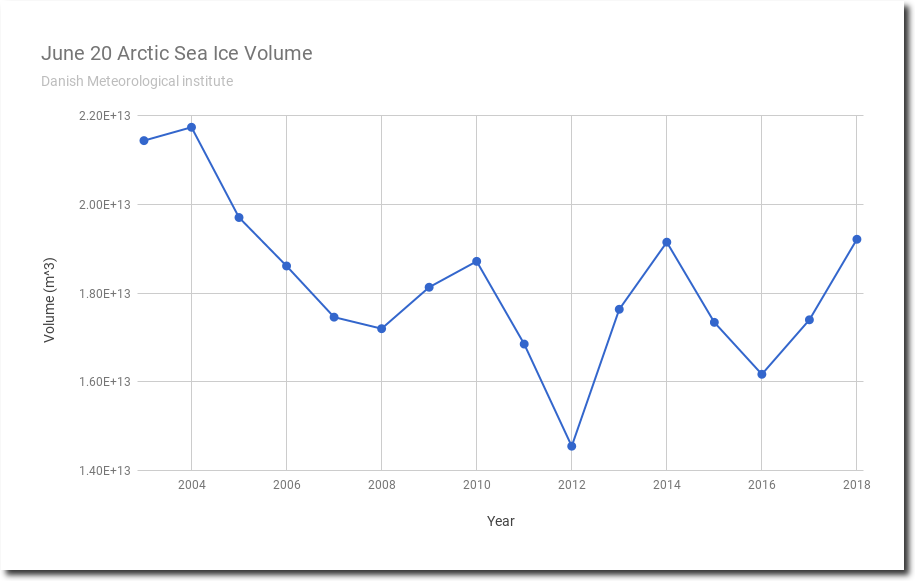 Hansen got every single one of his predictions exactly backwards, which is why Democrats and the left hail him as being a prophet.