Report: Christine Blasey Ford Ally Monica McLean Pressured Leland Keyser to Change Denial of Brett Kavanaugh Assault | Breitbart
Monica McClean is the ex-FBI agent which Blasley coached on how to pass polygraph tests.
REVEALED: The Man Accusing Blasey Ford Of Lying About Polygraphs | The Daily Caller
And even more witness tampering.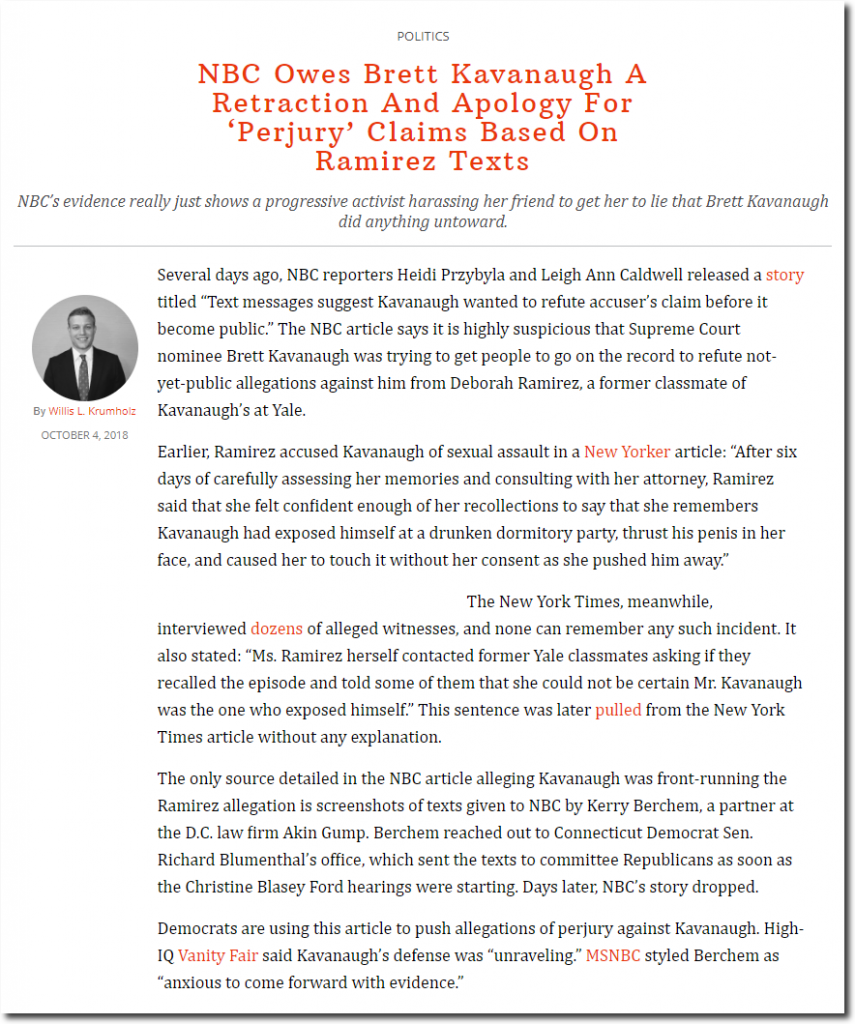 NBC Owes Kavanaugh A Retraction For 'Perjury' Claim On Ramirez Texts
The swamp is in a bit of trouble ….