Before he could kill 65,000 Americans in Vietnam, Lyndon Johnson got the dead to vote him into the Senate.
Johnson received the votes of the dead, the halt, the missing and those who were unaware that an election was going on.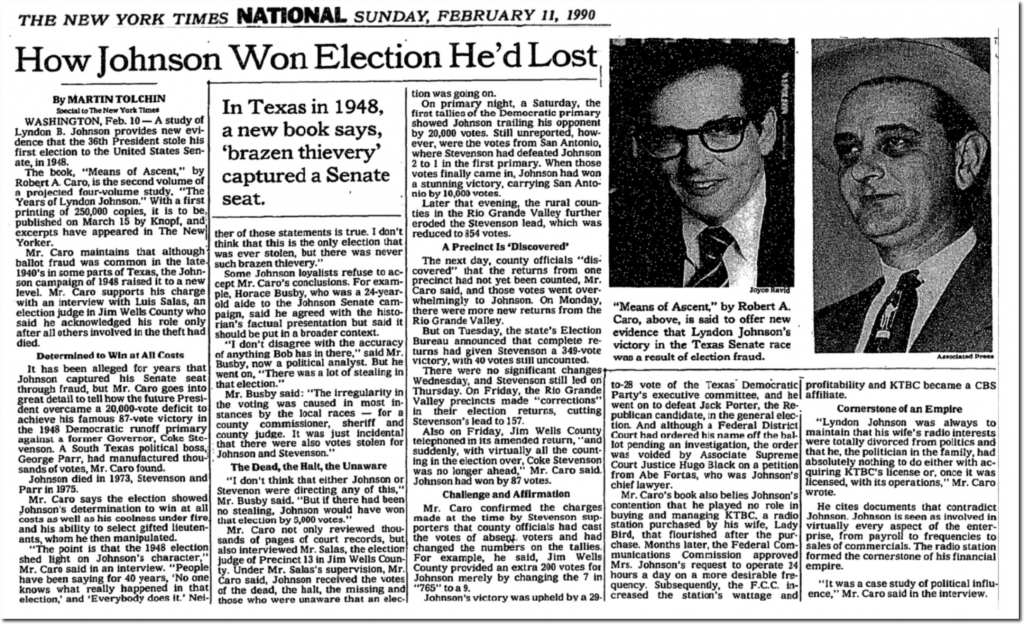 How Johnson Won Election He'd Lost – The New York Times
Twelve years later Kennedy and Johnson stole their way into the White House, with the help of Mayor Daley.
New York Times Managing Editor Turner Catledge, …  began to hope  … that "a certain Midwestern mayor would steal enough votes to pull Kennedy through."

as election night dragged on, Nixon took a lead in Illinois.

Suddenly, …… the votes in Illinois have changed completely."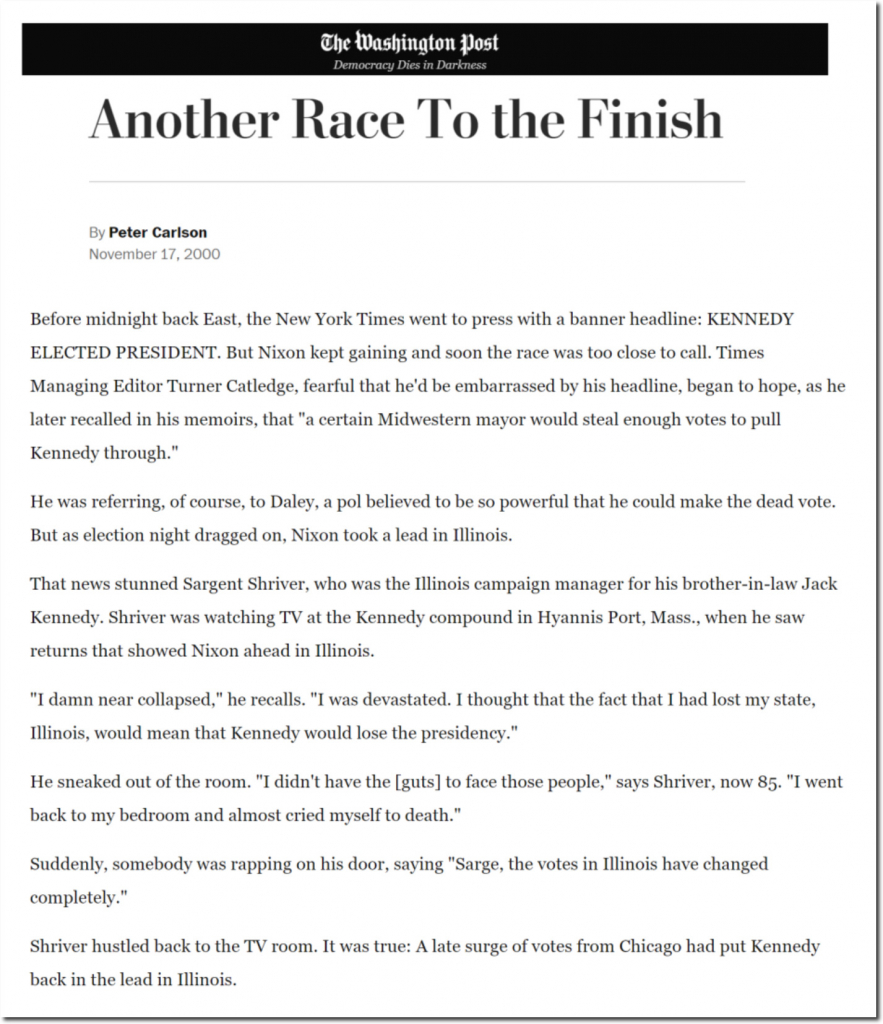 Another Race To the Finish – The Washington Post
When I was growing up in Northern New Mexico, the Rio Arriba County Democratic Party boss (Emilio Naranjo) would stand outside the voting booth and pass out dollar bills to voters. Everyone knew that Democrats cheat and lie – that is who they are.