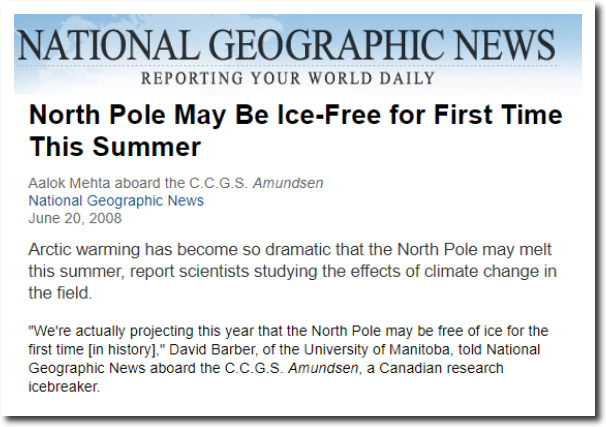 North Pole May Be Ice-Free for First Time This Summer
Ten years ago, I wrote my first article exposing the melting Arctic scam. The scam is on its last legs.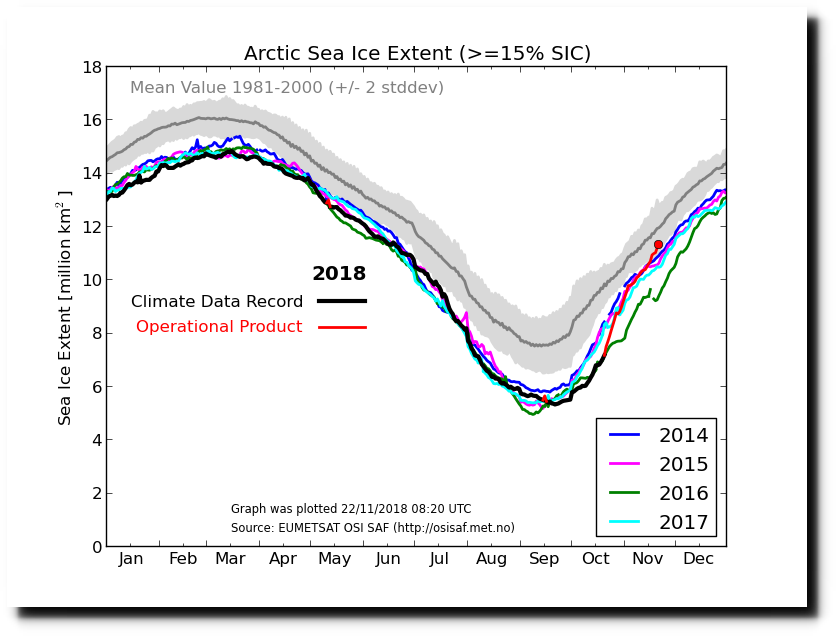 Ocean and Ice Services | Danmarks Meteorologiske Institut
Very cold, northerly winds east of Greenland are driving sea ice extent graphs nearly vertical.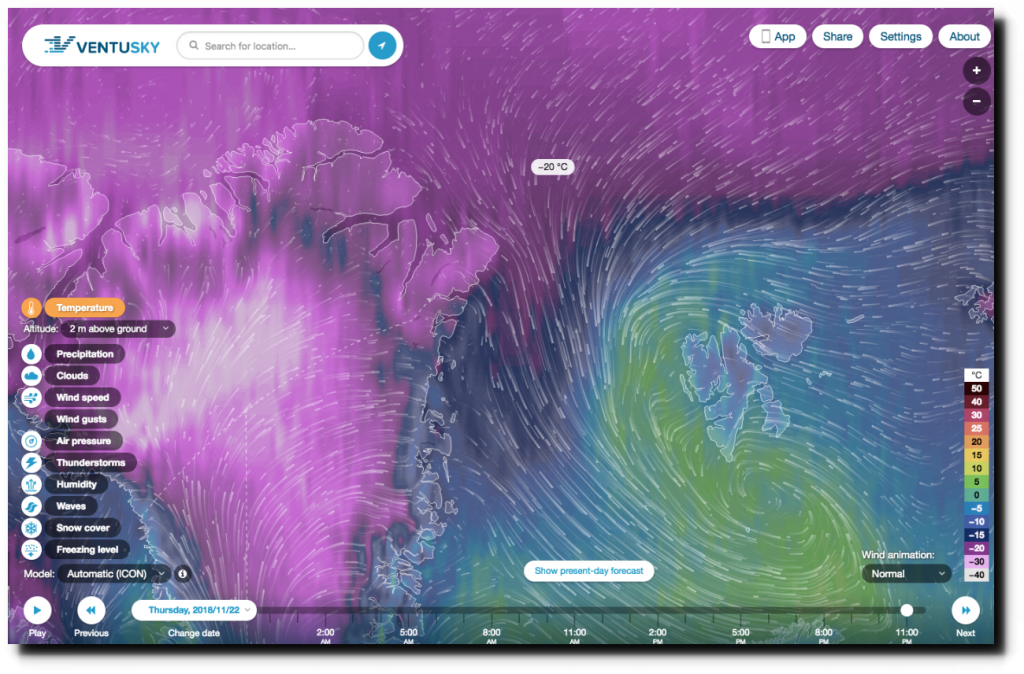 Ventusky – Wind, Rain and Temperature Maps
This will become particularly problematic for climate fraudsters like Jennifer Francis and Michael Mann, who have been blaming the Polar Vortex on missing sea ice.