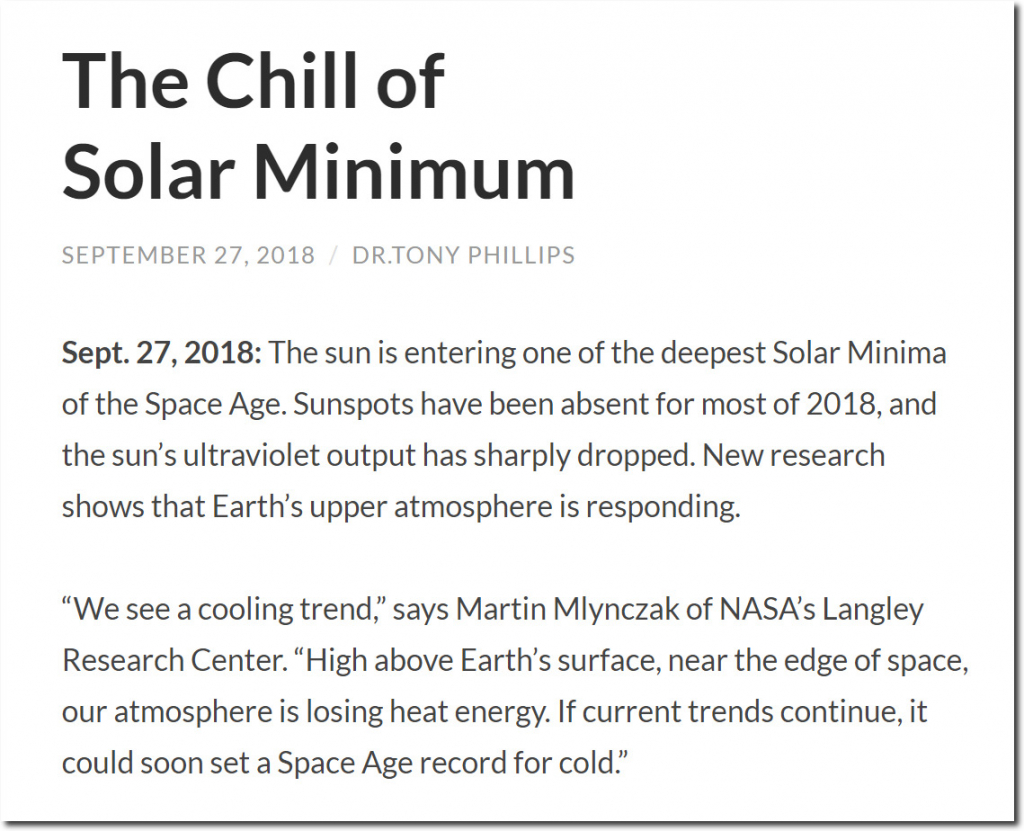 The Chill of Solar Minimum | Spaceweather.com
Snow cover is furthest south for the date in the NOAA record, covering much of New Mexico and Texas. I was wearing a jacket in Phoenix yesterday – the average temperature for November 12 is 78 degrees.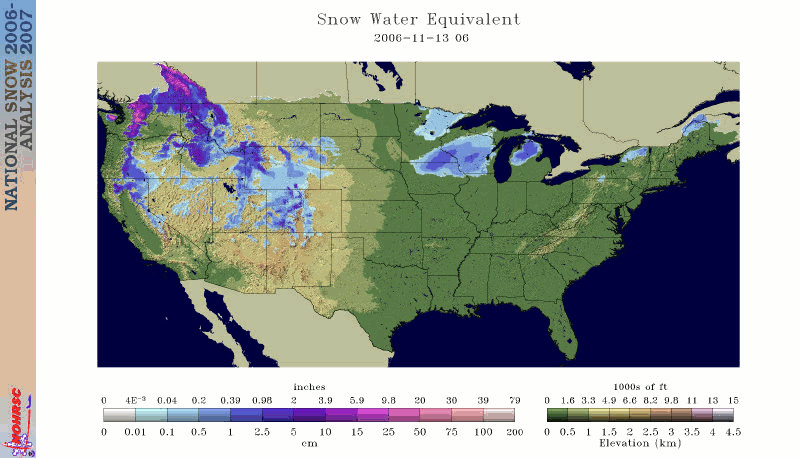 National Snow Analyses – NOHRSC – The ultimate source for snow information
Taos Ski Valley (New Mexico) is currently 3F.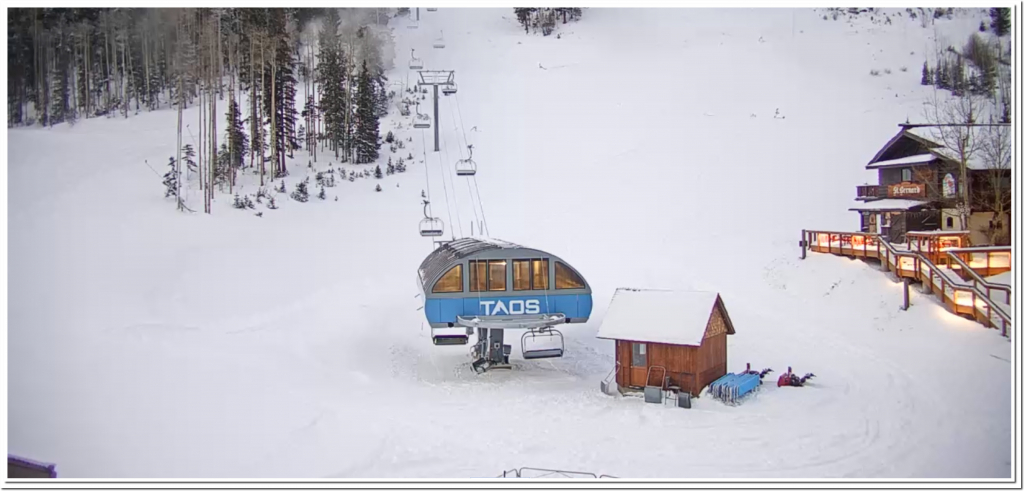 Web camera video hosting by Brownrice Internet
November 12 temperatures have been falling at Red River, New Mexico for over a century, and yesterday's maximum of 18 degrees was the coldest on record.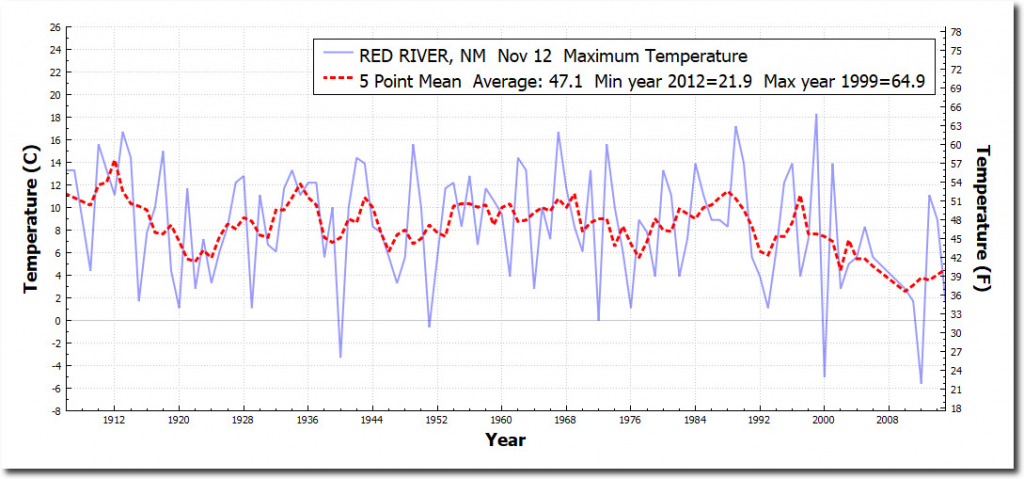 Across the Northern Hemisphere, autumn snow extent has been increasing for at least 50 years, indicating that cold Arctic air is intruding further south.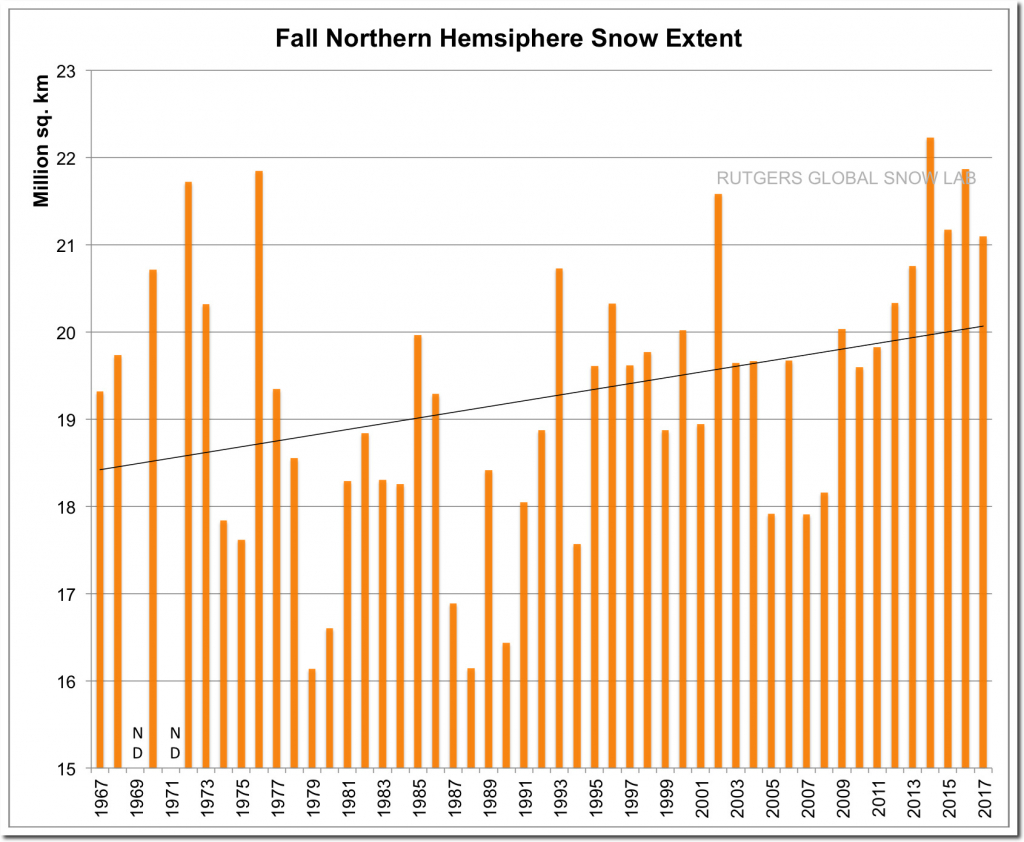 Rutgers University Climate Lab :: Global Snow Lab
Meanwhile, the press and climate scientists continue their usual superstition, group think and lies.