Former CIA Director John Brennan says that killing journalists is a heinous act, and no one should escape accountability for it.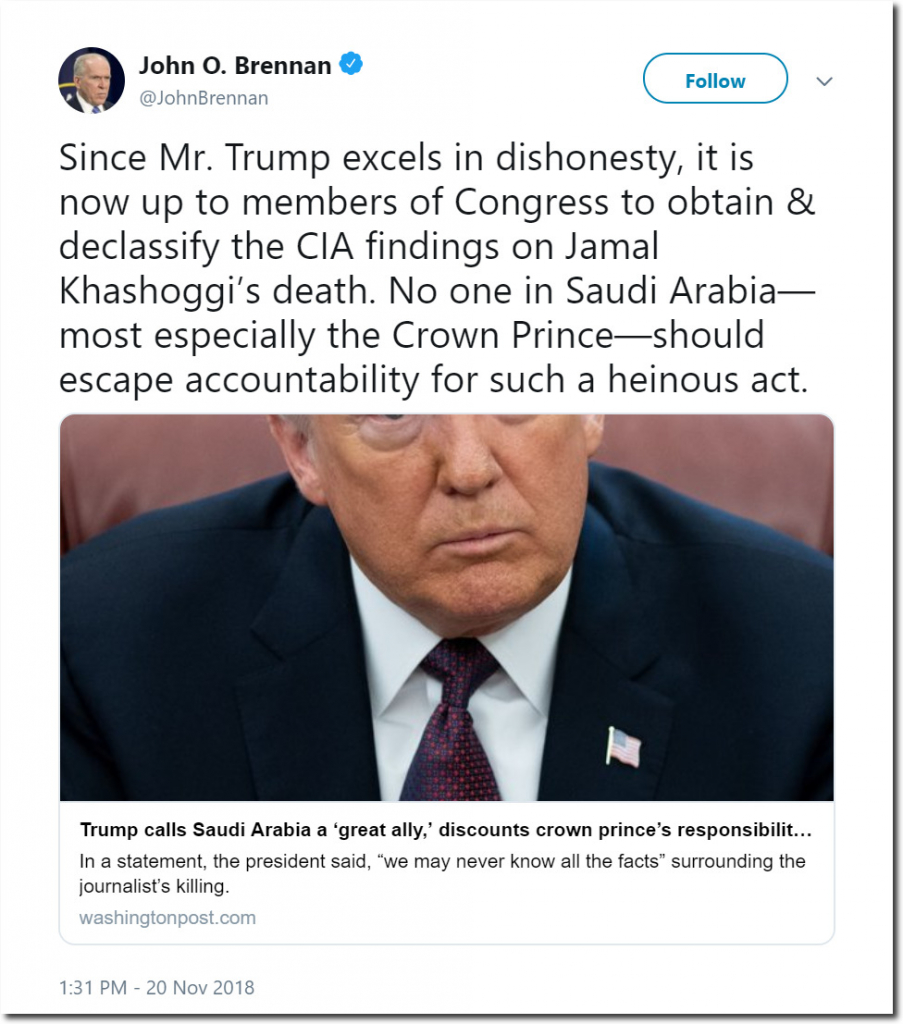 John O. Brennan on Twitter: "No one ishould escape accountability for such a heinous act. https://t.co/exQrZKybhk"
And he should know.  It has been almost four years since he killed a journalist.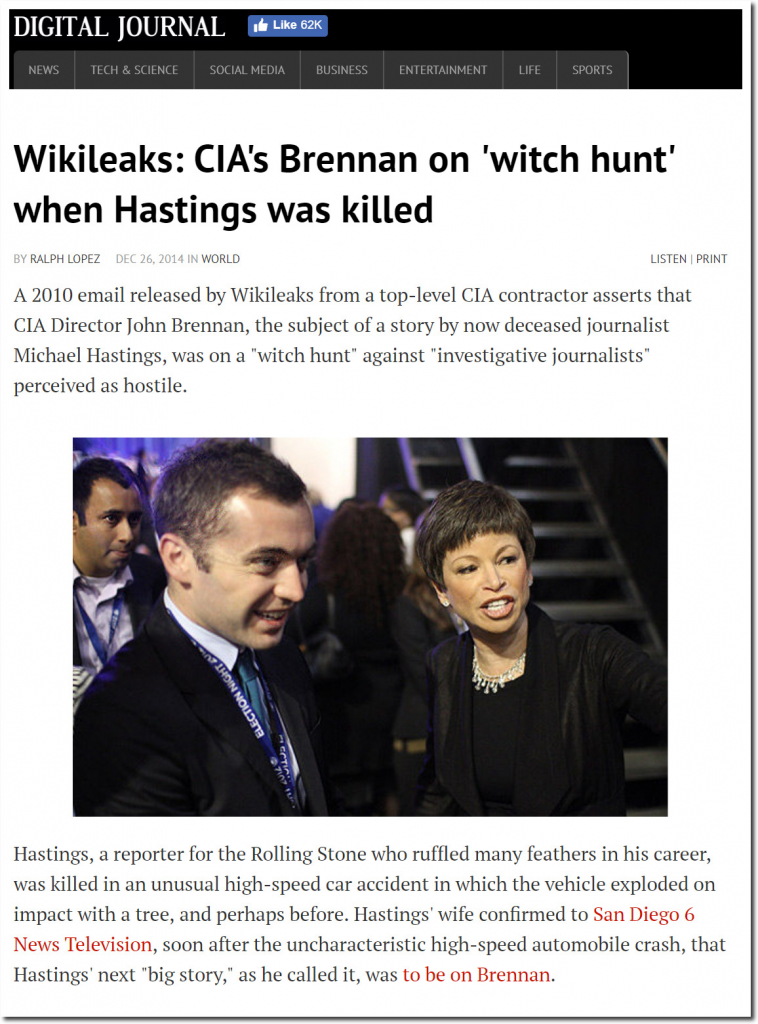 Wikileaks: CIA's Brennan on 'witch hunt' when Hastings was killed
The press corps says the US president needs to be strong when dealing with the Crown Prince of Saudi Arabia.