This couple in the Maldives seems to be unaware that experts predicted the islands would be underwater by now, that they are emitting CO2, and that their long haul flight probably caused a hurricane somewhere.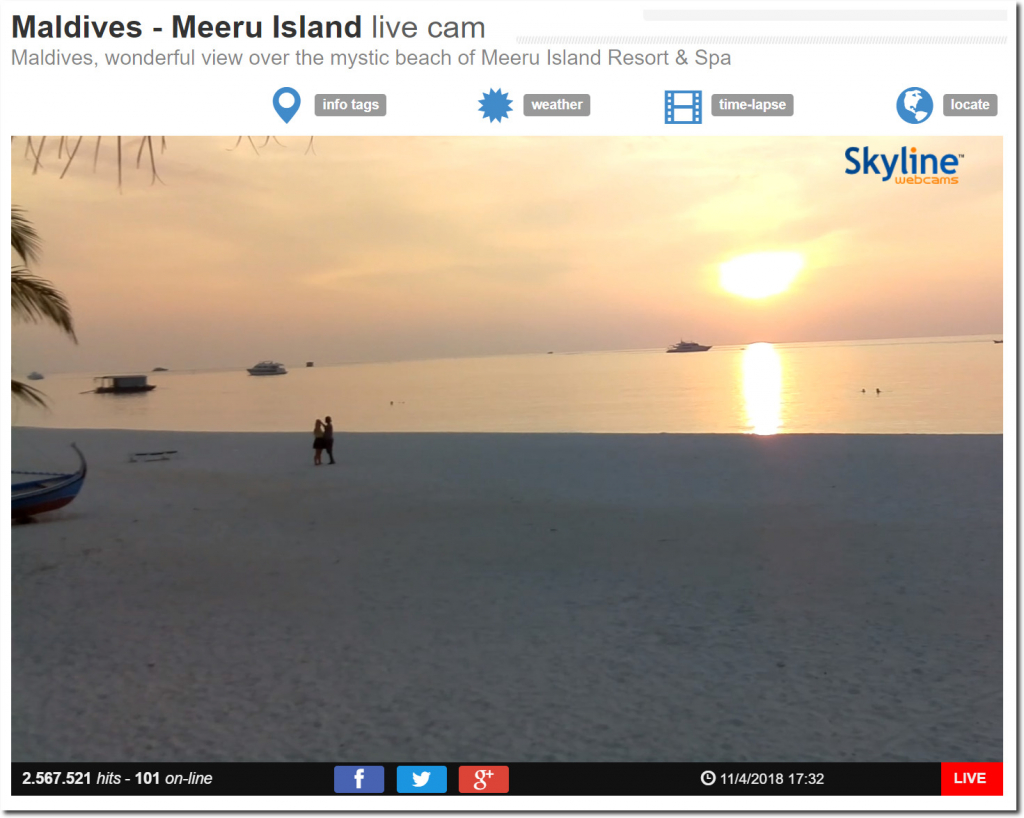 Live Cam Maldives – Meeru Island
Capitalism is evil. They never had these kinds of problems in the German Democratic Republic or the Union of Soviet Socialist Republics.