Two thirds of the US has had above normal precipitation over the last three years, including nearly half of California.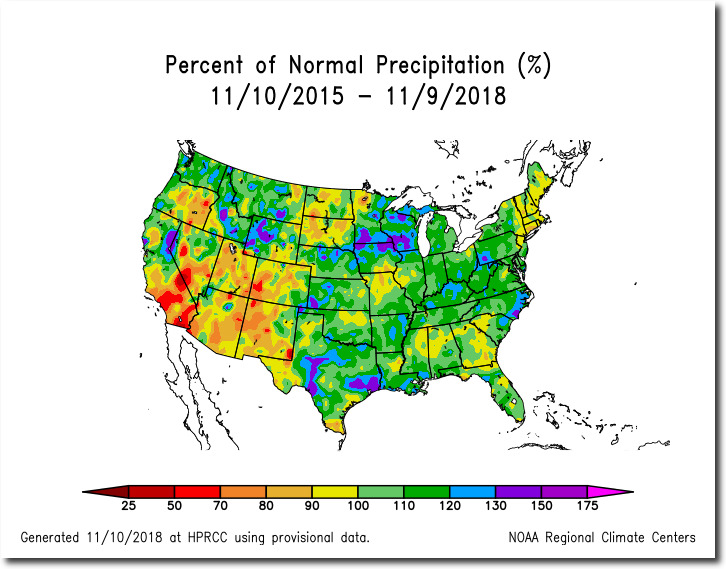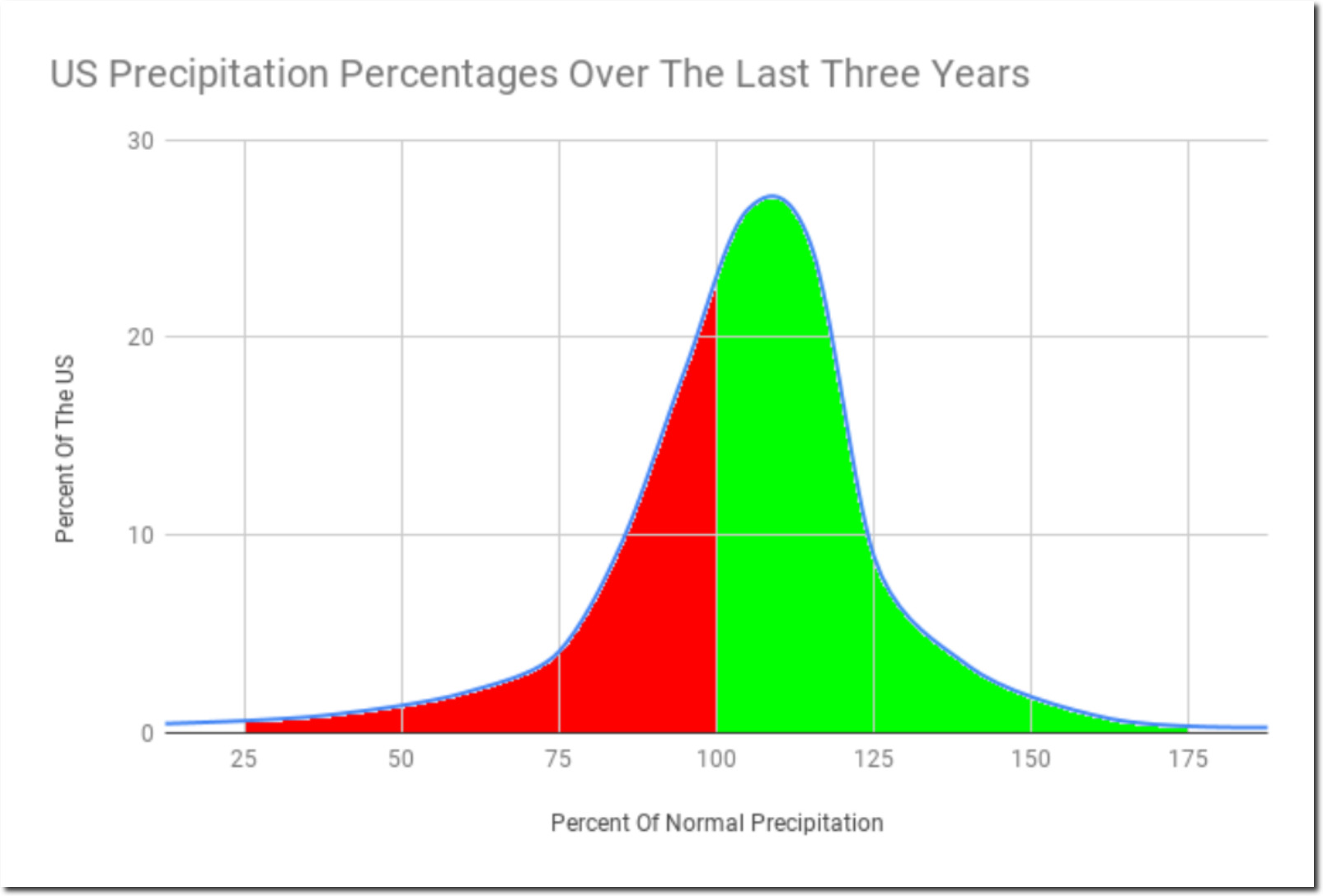 Thirty years ago, James Hansen predicted a huge increase in drought, and said that droughts hardly ever happened in the 1950's.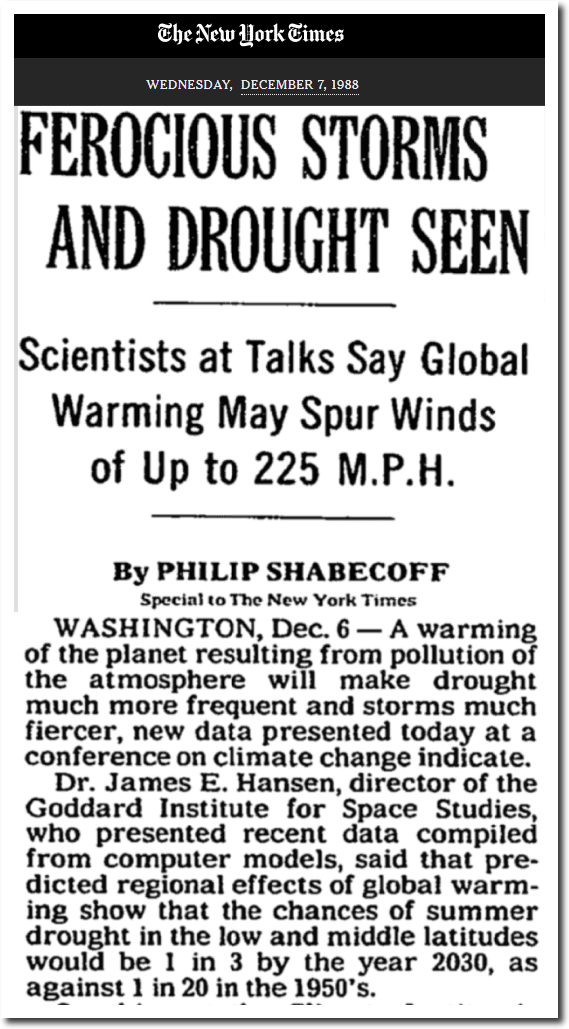 FEROCIOUS STORMS AND DROUGHT SEEN – The New York Times
The 1950's had the most persistent droughts on record, with the US in drought about 50% of the time, not 5% as Hansen claimed. Since then, and particularly since Hansen's 1988 forecast, the US has been getting and wetter and droughts have become much less frequent. Hansen not only failed to predict the future, but he didn't know anything about the past either.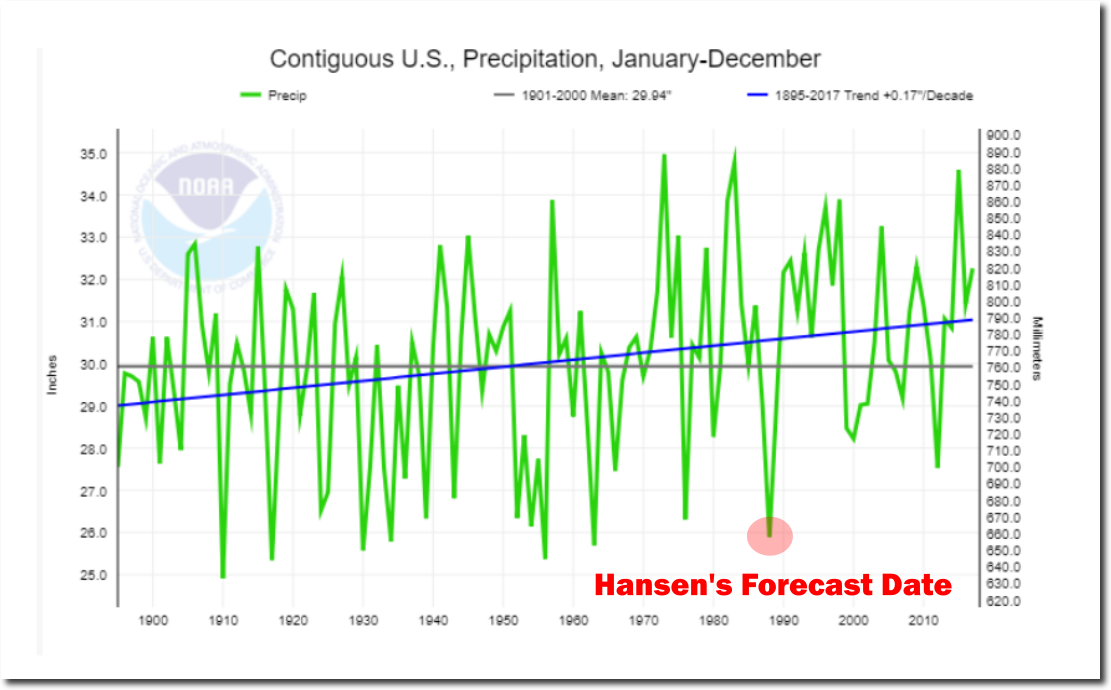 Climate at a Glance | National Centers for Environmental Information (NCEI)
The more incompetent and clueless climate scientists prove themselves to be, the more Democrats trust and idolize them.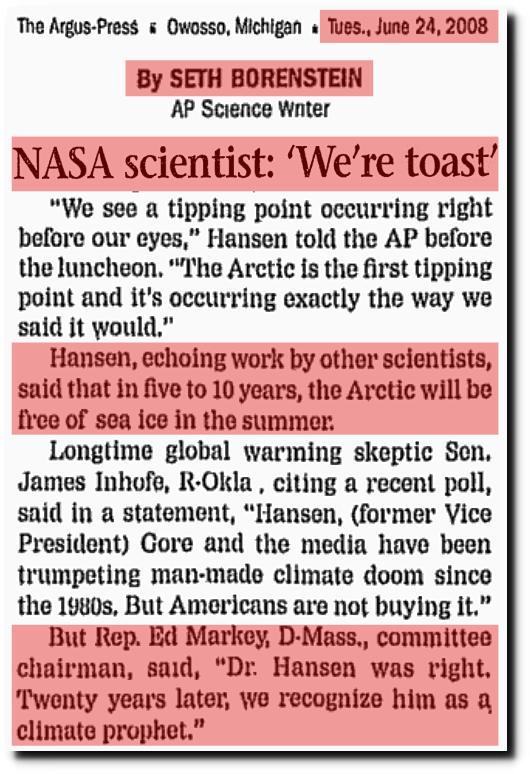 The Argus-Press – Google News Archive Search